By Bob McCloskey
Recently, Fresno County "cleaned up" a homeless encampment along Kings Canyon Avenue, just east of Temperance Avenue. The folks at the encampment had to move to County property after being directly removed by Mayor Jerry Dyer's Project Off-Ramp. Again, the unhoused are being displaced to "wherever."
"It's going to take a collective approach, all of us really working together to solve this problem," said Fresno County Supervisor Nathan Magsig.
Does working together mean breaking up encampments, while knowing there is no housing or shelter beds available? Working together to make people's lives more miserable is the reality. Magsig said the county is working on more solutions for homelessness.
Magsig said the County recently purchased 165 beds to house the homeless, a paltry amount given the need. The City has provided temporary housing for about 800 people. Only about 25% of the need has been met through shelters and temporary housing. The Housing First approach that was first adopted in 2008 has yet to be implemented.
In total, the City, the County, the Fresno-Madera Continuum of Care and the Fresno Housing Authority have received more than $200 million in state and federal funding for housing and homelessness in the past two years. The City will receive another $21 million in federal funding this year for housing and homelessness. The Governor recently announced plans for another $12 billion in funding for housing and homelessness over the next three years.
Recommendations from the CDC (Centers for Disease Control and Prevention) for the Homeless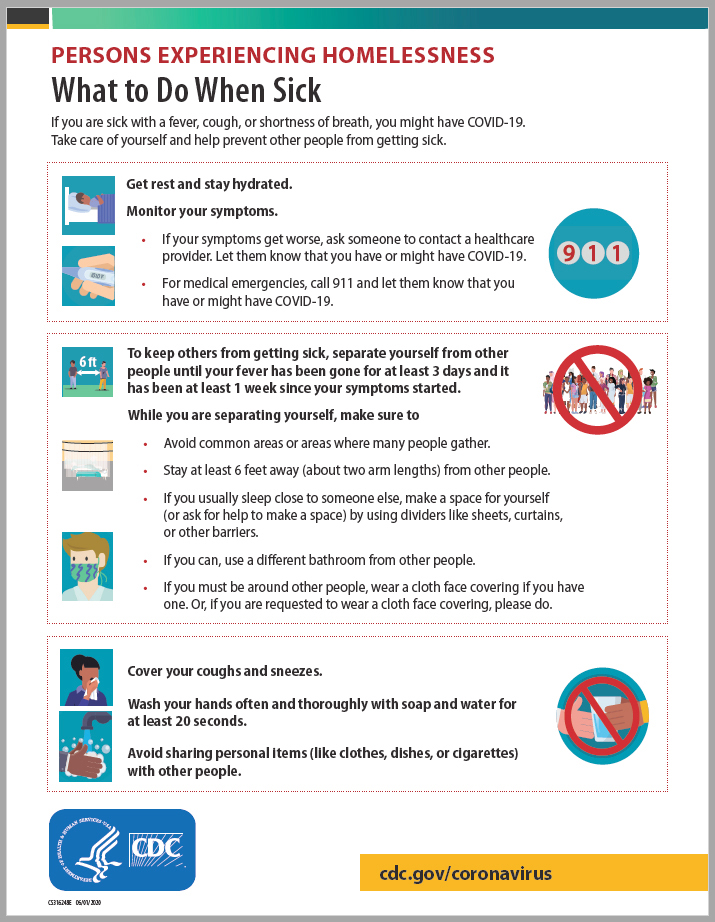 Obviously, current efforts are not working and the suffering continues. The City of Fresno and Fresno County have invested millions of dollars in a variety of attempts to provide relief, working cooperatively with service providers, yet the population of unhoused continues to increase due to pandemic job losses, debts and evictions. And despite spending millions of dollars, few permanent affordable housing units have been built.
Public records from Sacramento County tell the sad story that living on the streets is a deadly proposition. Deaths recorded among the unhoused population in Sacramento increased 94% since 2016, with a 151% increase in the past two years.
Make no mistake: Living unsheltered is a life-or-death issue. With triple-digit heat already here, more deaths are inevitable throughout California from heat stroke and exhaustion.
To protect the lives, health and safety of the unhoused people of the city and the county, the following must be implemented:
Implement a moratorium on enforcement of any laws that criminalize the unhoused.
Immediately open public buildings vacant at night as emergency shelter for unhoused people.
Immediately open more cooling centers without restrictions on pets.
Publicly disclose all vacant City-owned, City-controlled and tax delinquent properties and their designation as available emergency housing for the homeless.
Implement a moratorium on evictions of low-income renters facing homelessness. Engage in aggressive advertisement and community outreach regarding the Emergency Rental Assistance Program.
Fully comply with the legal requirements of Martin v. Boise, the decision by the U.S. Supreme Court that prohibits enactment and enforcement of laws targeting the homeless where no alternative indoor shelter has been provided.
Acknowledge the legitimacy of homes-on-wheels parking in industrial zones and other parking lots throughout the city.
Acknowledge safe camps with sanitary facilities and trash services, and provide showers, drinking water and security. The City should work with Fresno County to approve safe camps as a necessary, temporary and humane measure.
Provide hotel and motel vouchers for the unhoused until more housing units are available.
Increase funding for low-income housing through government-run projects, not private developers.
If the City and County cannot do all they can to save lives this summer and throughout the year, they could be sued and held liable for any wrongful deaths that might occur. In 2019, the city of Santa Cruz was sued for wrongful death by the son of a homeless woman struck and killed by a tree during a storm. She had recently been displaced by the police to a wooded area where the tree fell. Another tragic, preventable death. As community members, we must speak up to the mayor, the City Council and the Board of Supervisors. Silence means death.
*****
Bob McCloskey is an activist and retired union representative. Contact him at mailto:bobmccloskey06@gmail.com.