Photos by Eduardo Stanley
On June 9, another march and rally for Palestine took place in Fresno. The event was attended by about 150 people.
The march started at Blackstone and Herndon avenues. Marchers chanted, raised Palestinians flags and held posters with messages in support of the Palestine people. After 20 minutes, they arrived for a rally at the corner of Blackstone and Nees avenues, where more supporters joined them.
Several speakers expressed the delicate socio-political situation of Palestine, under Israel dominance.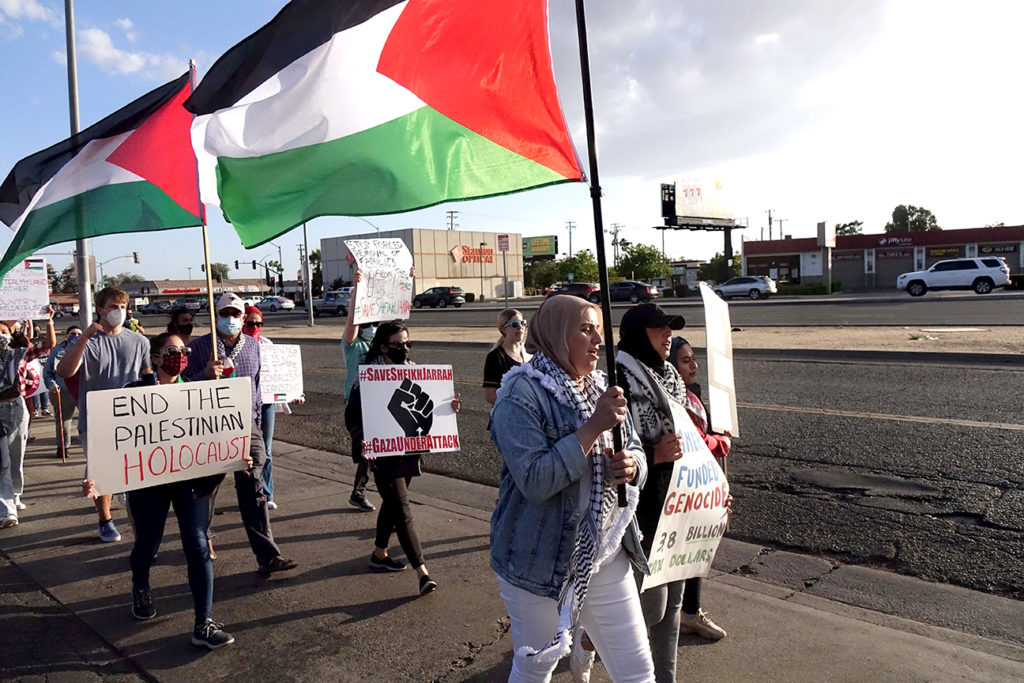 The speakers demanded a stop to the illegal settlements—an action in which Israeli settlers take over Palestinians' land to build their own homes—home demolitions, ethnic cleansing and settler violence.
Some speakers said that the ceasefire between Palestine and Israel is not holding and demanded that the United States stop sending weapons and financial support to Israel.
Organizers of the event said they will continue with demonstrations in support of Palestine and educating people about the oppressive living conditions in Palestine.