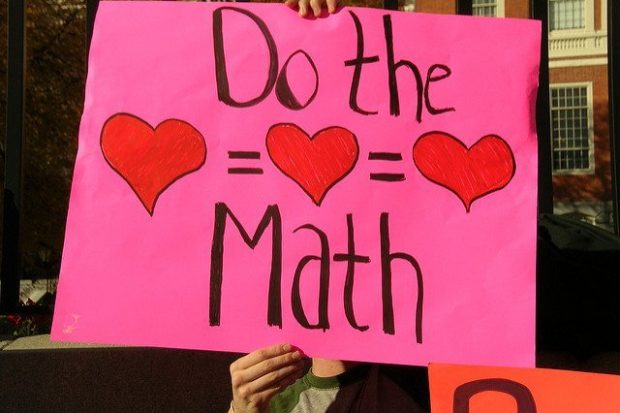 By Kaylia Metcalfe
June was six months ago.
The Supreme Court struck down DOMA (Defense of Marriage Act) and paved the way for full equality for same sex couples—but that equality is sometimes slow in coming.
In late December, late December, the Obama administration announced that it would start processing Social Security claims in terms of retirement and survivor's benefits for same-sex couples. Of course, like all programs and procedures, the rollout is slow in coming with vague promises on the program's Web sites about more information coming soon.
But that's the government, and we don't expect it to do anything quickly. At least, it is not actively trying to circumvent the law the way several states did in terms of military spousal benefits.
Starting in September, married same-sex couples were supposed to have been able to enroll in programs such as the military's health and housing plans. But some states' National Guards refused to process applications.
How were these actions justified? Well, even though the Supreme Court was pretty clear in June about the federal government honoring same-sex marriages, recognition at the state level is a whole other thing.
Remember, only 16 states have legalized same-sex marriages. That is a hell of a number and it did skyrocket this year, but that still leaves 34 states that don't allow it, and a few of those states actively ban same-sex marriages.
The monkey wrench for military spouses is that National Guardsmen and women serve a dual mission—both to the state and federal government. So would allowing access to the federally protected opportunities violate their state constitutions?
On Oct. 31, Secretary of Defense Chuck Hagel called out the nine states that ban same-sex marriage—Indiana, Georgia, Florida, Mississippi, Louisiana, Oklahoma, South Carolina, Texas and West Virginia—and directed them to comply with federal law. "All military spouses and families sacrifice on behalf of our country," he said. "They deserve our respect and the benefits they are entitled to under the law."
Now the states had a quandary. How to save face (uphold their bigoted constitutions) but comply and not look like troop-un-supporters. It took almost two months (an allowed "period of review"), but each state has found a working solution.
Georgia, Louisiana, Mississippi and Texas decided to place National Guard employees in a temporary federal status, as needed, when enrolling same-sex spouses in benefit programs. By contrast, Florida, Oklahoma and South Carolina chose to limit enrollment operations for all spouses—regardless of sexual orientation—to just federal Guard units, not those that are state-owned. Meanwhile, Indiana and West Virginia landed on signing up same-sex couples for benefits at both state and federal Guard installations, without fussing with employee status.
So far it is a compromise that holds water, but it is just the latest in the list of last-ditch efforts by conservatives to deny equality to the LGBT community.
And it isn't just U.S. conservatives who are throwing hissy fit after hissy fit. (There really is no other way to describe the recent drama surrounding the Fair Education Act and the fear-mongering of sexual assault in girls' bathrooms.) Last month, LGBT activists had a few huge setbacks on a global scale.
First, Russian President Vladimir Putin has cracked down even harder. He dissolved the state news agency and created one headed by Dmitry Kiselev, an outspoken homophobe who believes the already insane anti-LGBT propaganda laws in Russia don't go far enough and that gays should be banned from donating sperm or other organs (such as hearts, livers, etc.) as gay donor organs would be "unsuitable."
In India, the nation's high court overturned a 2009 court ruling that had decimalized same-sex relationships. The new ruling states that it is constitutional to ban "carnal intercourse against the order of nature." Although India doesn't go as far as Russia in criminalizing the lives of its LGBT citizens, many see this as a first step in that direction.
And lastly, Australia's highest court overturned a law that allowed same-sex couples to marry. The court ruled that marriage could only be changed by the Australian federal government, which likely won't happen anytime soon due to the current conservative prime minister who has already blocked two bills legalizing marriage equality.
Amid this whole one step forward, two steps back, a few steps to the side nonsense, it is important to remember that social change is full of stutters, stops and then (thankfully) great leaps forward. These reactions of bigots and conservatives to a society moving, slowly moving, toward full equality for all will only fuel the fire for change.
So, let's ring in the New Year with our eyes wide open to the challenges we face but with the warm spark of hope in our hearts.
*****
Kaylia Metcalfe is a writer, blogger and activist in Fresno. She is a cofounder of Skeptics Without a Cause and serves on the Gay Central Valley Board of Directors. Her short story collection "Links" is available at www.amazon.com. Contact her at kayliametcalfe@gmail.com.