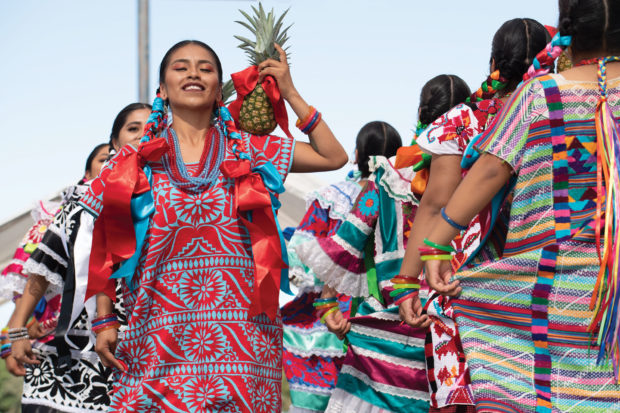 By Eduardo Stanley
Photos by Peter Maiden
The colorful celebration of La Guelaguetza took place on Sept. 22 at Calwa Park in Fresno with hundreds in attendance. La Guelaguetza has been organized by the Centro Binacional para el Desarrollo Indígena of Fresno since 1999. For this XXI edition, dancers and musicians from Mexico, Los Angeles, Santa Cruz, Fresno and Northern California performed.
La Guelaguetza is a traditional celebration that takes place on two consecutive Mondays of July in the state of Oaxaca, Mexico. That's why it is also known as Los Lunes del Cerro (Mondays on the Hill).
Participants from the seven different regions of Oaxaca gather in the capital of the state, also named Oaxaca, to dance, sing, play music and share goods and products among them and with the audience. As a matter of fact, Guelaguetza means gift or offering in Zapotec—one of the several native languages of the state. The roots of this event call upon pre-Columbian traditions.
"This is a community event; many people participate organizing it every year," said Oralia Maceda, director of the Centro Binacional para el Desarrollo Indígena, an organization that provides services to the indigenous community of the area. "La Guelaguetza is about who we are."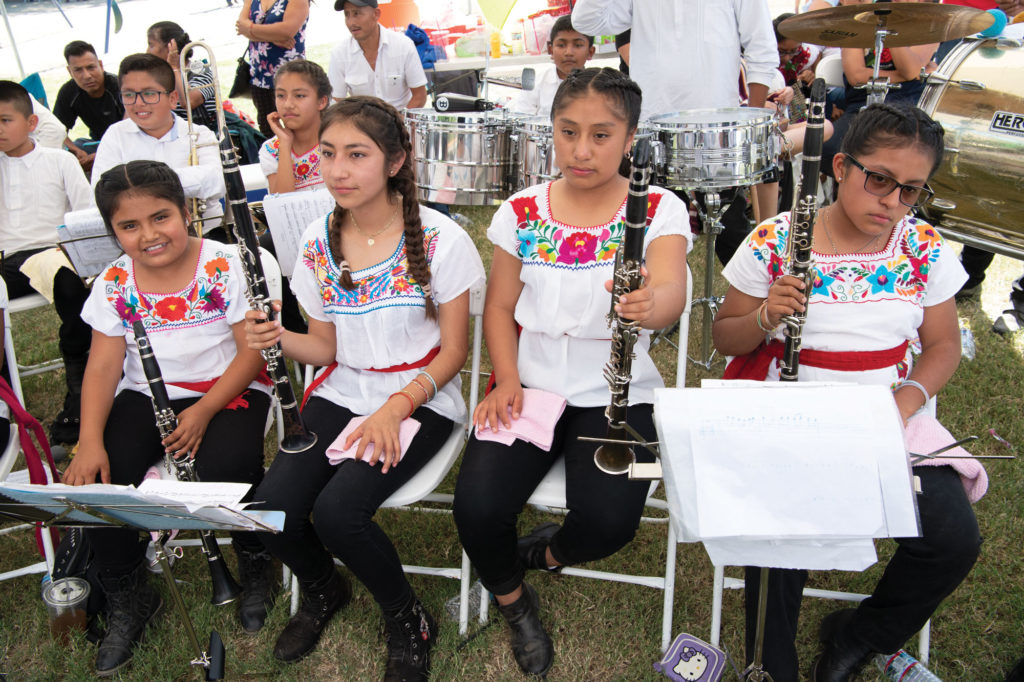 La Guelaguetza started to be celebrated in different cities of California by local indigenous organizations and individuals—mainly immigrants from Oaxaca—more than two decades ago. Thousands of Oaxacan immigrants started to come to the United States in the mid-1980s to work in the fields.
In the Central Valley, there is a large Oaxacan community, particularly in cities such as Madera and Arvin. Oaxaca is also famous for its distinctive cuisine. So attending La Guelaguetza is a great opportunity to get a glance of Oaxaca.
"It is for everyone, particularly for our children," explained Maceda. "Many of them never traveled to Oaxaca."
According to Maceda, it cost around $20,000 to organize La Guelaguetza in Fresno. "We don't consider it fund-raising because we break even, but our goal is to share our culture."
La Guelaguetza has become increasingly popular over the years. For the 2019 edition, more than 16 local organizations participated as well as several vendors with almost 50 booths.
*****
Eduardo Stanley is a freelance journalist for several Latino media outlets and a Spanish-language radio show host at KFCF in Fresno. He is also a photographer. To learn more about his work, visit www.eduardostanley.com.