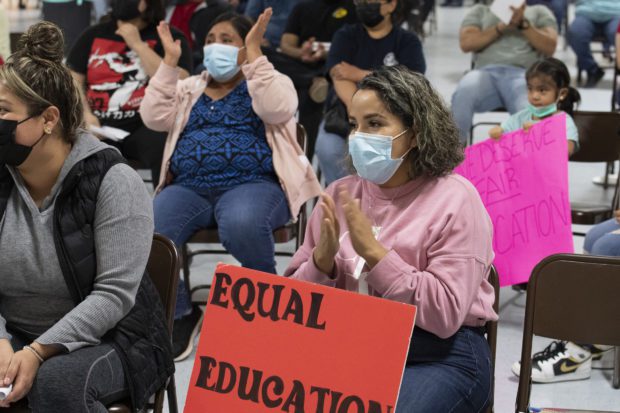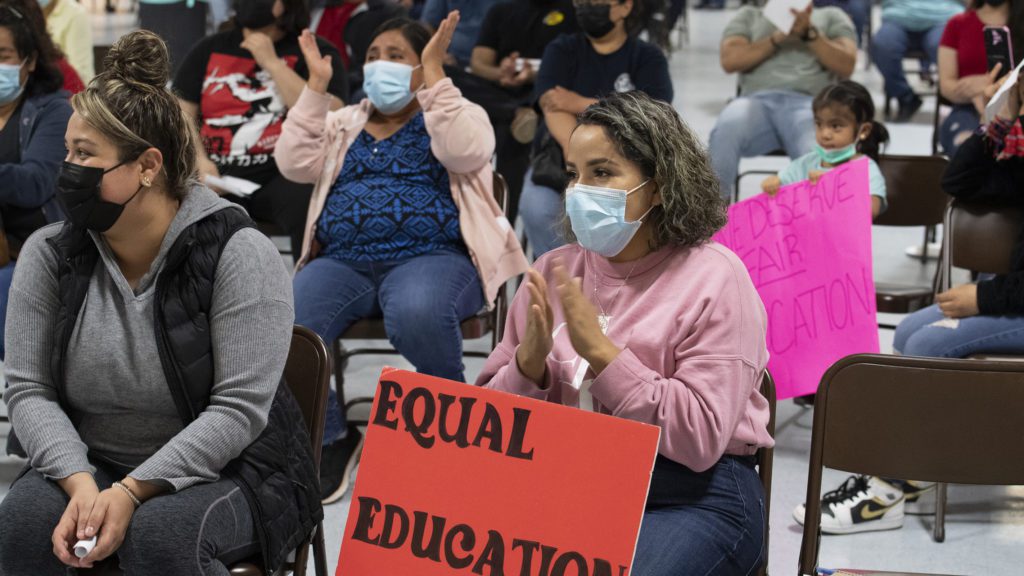 The Community Alliance newspaper's campaign to stop hate crimes is starting with a town hall in Huron on Nov. 17 that will address institutional racism. Why is it that this country can spend trillions of dollars on wars around the world, but when it comes to providing educational opportunities to the children in Huron, right-wing opportunists swear they can't find the money?
Hate comes in many forms. When our youth do not have equal access to public education, there is a lack of equity and it can oppress and limit opportunities for social mobility and progress.
The city of Huron has been systematically and institutionally oppressed with limited local public high school education. Students and families are disenfranchised but determined to win a public high school in Huron.
The local community experiences include the following:
Transportation is a major barrier to quality public education.
Without a high school in the community, students are bused 1.5 hours one way for the nine-month school year (500 hours!).
Sitting in the bus for the three-hour roundtrip and walking to bus stop locations can impact health and cause learning challenges.
Students have "farmworker hours," waking up at 4 a.m. and arriving home after dinner time.
Students sacrifice family time and afterschool activities due to the transportation barrier.
The school district's reasoning for not having a high school in Huron is "we don't have the money."
The city of Huron already received a 50-acre commitment from a local farmer to donate the land for a high school once an agreement is in place.
A local high school grows jobs and small businesses, improves property values and creates more opportunities to develop students for a brighter future.
Huron demographics (Census data):
Population of 7,100; 94% Hispanic. Primarily an immigrant and farmworker community. The population fluctuates during harvest season.
94% speak a language other than English at home.
27% of adults age 25 and older have a high school or higher degree.
41% of the population experience poverty.
Hermena Ybarra, a parent and community activist in Huron, says that her "kids have to get up really early. My son gets up at 5:30 a.m. to catch the bus at 6:54. School starts at 8 a.m." She said that when he gets to school he is already hungry and tired.
Simon Gomez, a community activist who is pushing for a high school in Huron, told us that "we would have a sense of pride if we had our own high school. It would lift up the whole town.
"Now they make fun of us. People from bigger towns look down on us. This is particularly hard for kids.
"We as parents could also participate in the school activities such as plays and games."
We encourage you to join the fight for a high school in Huron by attending the Nov. 17 town hall at 5:30 p.m. The event will be held at the John Palacios Community Center (16846 4th St., Huron). Speakers will include Rey Leon, the mayor of Huron; Emilio Huerta from the Dolores Huerta Foundation; and others.
This town hall will be primarily held in Spanish with English interpretation available upon request. There will also be food and childcare available.
The Community Alliance, in conjunction with the San Joaquin Valley Media Alliance, will host additional town halls throughout the San Joaquin Valley addressing various hate crime issues. Current plans include town halls in Madera, West Fresno and Reedley. There is also the issue of hatred against this land's first inhabitants, including the struggle to rename S-Valley to something less racist, like the Yokuts Valley.
The rise in hate crimes throughout California and across the United States has created widespread calls for action, with funding provided for this series by the California State Library under the statewide Stop the Hate initiative. The Huron town hall is being organized by the San Joaquin Valley Media Alliance, the Community Alliance newspaper and Huron Mayor Rey Leon.