According to Fresno City Council Member Miguel Arias, Fresno is the first city in California to make changes to its Municipal Code that end discrimination against Indigenous people. The amendment also protects against caste discrimination. Fresno is the second city in the country to address anti-caste discrimination. Seattle was the first.
At a press conference held in front of City Hall on Sept. 28, City Council Members Arias, Mike Karbassi and Tyler Maxwell said that the resolution passed unanimously.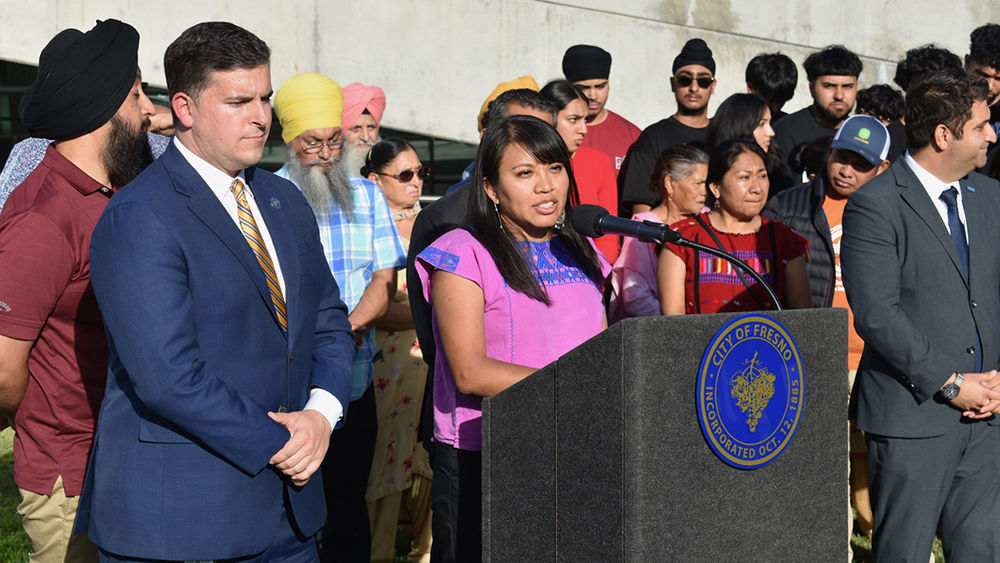 Sarait Martinez, executive director of Centro Binacional para el Desarrollo Indígena Oaxaqueño (CBDIO), said, "We know this discrimination is part of the legacy of colonial structures that continues today, and I think this takes a concrete step to start combating it."
"Our indigenous nations have been working for over 500 years to end discrimination and end the violence," she added.
Naindeep Singh, executive director of the Jakara Movement, said that "what is so powerful about today is that, just as Council Member Arias showed, the fight for civil rights, the fight for dignity, the fight for humanity is alive and well and growing and thriving and especially continues to be born right here in the Central Valley and specifically in the city of Fresno."
"Our collective responsibility to our community requires us to stand beside those who have briefly illuminated these pressing concerns, impacting marginalized communities across employment, education and housing," says Arias.
"This ordinance represents our unequivocal acknowledgment of the discrimination that exists and our unwavering commitment to confront it head on."