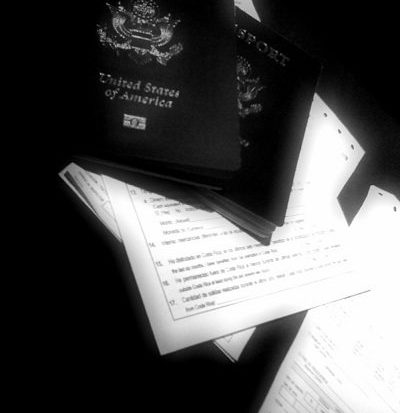 Edited by Richard Stone
This month, we have two poems written by John Auer. I met John early in my sojourn in Fresno, in his then-capacity as minister of Sierra Vista Methodist Church, and I was quickly taken by his embracing warmth and his passion for justice. After a several-year relocation, he is back in Fresno. Though now retired, his zeal for preaching the gospel of love is still evident in his poetry.
Immigrationalization
Pentecost, rich immigrational fest—
Stranger, sojourner, refugee, exile—
Everyone coming from somewhere,
Whole of the human-known world—
Who of us alien to One sourcing all?
Babel, so omnilateral, so monolingual,
Pretending to One of the many,
Precluding the Many of one.
Now born-again, wind-fired, unutterably altered—
Each hearing, UN-like, every lost language our own.
How big is my world? My Earth?
How big is my human family?
How complex, how diverse?
How extending/expanding, inviting/including?
Before all, what future I hope for my children?
For theirs? For ours? For seven generations?
One's bloodying takeover, another's bled makeover,
Ever-fluxing first-faces, emblazoned durations.
We are all browning now.
Beyond every wall, every gate, every bar,
Every lock and gun, what if there's room?
What if there's got to be room?
For everyone now—if not at the top,
At least at the table? Encircled, inspiraled?
By all.
Change Me
Where there is selfishness,
Where there is greed, change me;
Where there are undue privilege,
Unfair power, change me;
Where there are ignorance, arrogance,
Within, among authorities, change me;
Where there is indifference toward
The impoverished, the disinherited, change me;
Where there are abused, exploited,
Women, children, change me;
Where boundaries divide and conquer us,
Immigrant and imprisoned,
Occupied and detained, change me;
In other words, where there is sin,
Where I do death, change me, damn me,
change me.