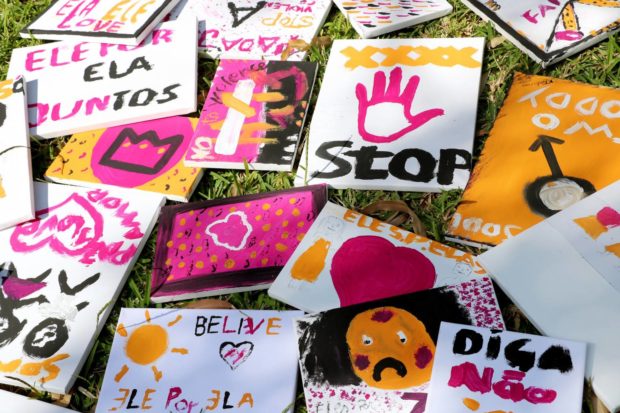 By Stan Santos
For many years, I wondered where my childhood went. We were all children of the 1960s. We rode bikes and watched It's a Wonderful Life and the Wizard of Oz on a black-and-white screen.
Came the 1970s and the rollercoaster of highs and deep valleys of despair as images on the news passed before our eyes, images of war, marches, cops swinging sticks and riots.
Yet we had fun, cruised the Rainbow, Roeding and Kearney parks. We went to parties, dances, met girls, got in scraps in the alley or behind the liquor store. Many friends went down the dark path of alcohol and addiction; one minute they were there, then they were gone.
The music was good and lifted us, the movement filled us with hope. But the moment was abruptly ended when they killed one leader after another like the song, "Anybody here seen my old friend Bobby? Can you tell me where he's gone? I thought I seen him out walking on over the hill with Abraham, Martin and John." So many friends disappeared over the horizon, out of sight, gone without saying goodbye.
But thanks to our mother's prayers, our father's calloused hands and a circle of friends, we overcame those times and grew strong. Some of us went to college or work, got skills and began raising our own families. I never understood why I felt at times fixated and alternately ambiguous about sex and my lost childhood.
It was not until my mom and pops passed, and those days faded in the distance that my brothers, first one, then another would share the memories that remained hidden yet stirring in us, calling out quietly, almost every day. Another did something to one of us, then he did it to the other and then to me. I was just a little kid. Finally, I realized that we were all survivors, and he was still out there, older now, but still alive.
One of my brothers wants to make him pay for what he did to us. Another seems indifferent, but sometimes I think he's indifferent about life, in poor health, suffering through each day.
When they ask me how I feel, why I don't want to strike out, I tell them I forgave him. But I can't forget going through life not knowing why. Why would we drink until we cried? Why did we all suffer through horrible relationships? Why did each of us fail to keep our marriages and families together? Why did our kids have to grow up in different homes? That is time we will never relive, other lives were damaged, wounds that won't heal.
I thought it was over, but now it's time to remember, to never forget, and to reach out to those who still suffer, offer our hands, prayers and warm smiles. Let them know, "it happened to me, we need to survive together, and life will again be good."
*****
Stan Santos is an activist in the labor and immigrant community. Contact him at alianzadefresno@gmail.com.