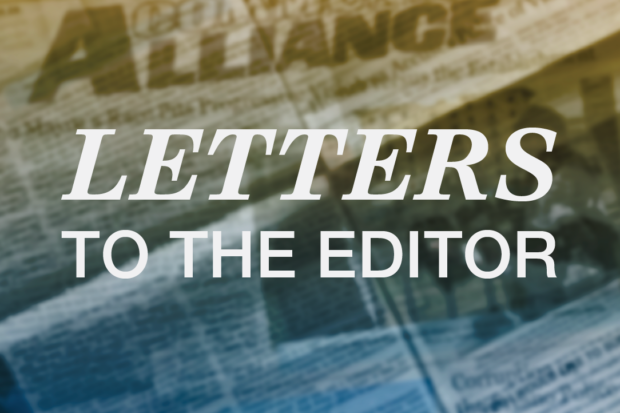 Holding Supervisors Accountable
After years of seeing media go after the City of Fresno, while the [Fresno] County Board of Supervisors has slipped past the radar of the media—and while County Board meetings are frequently filled with long chains of right-wing public commenters and only a handful of commenters from the left—it is good to see these [recent] pieces holding the County Board's feet to the fire. We need more of this in our community, both in print and in the Board meetings themselves.
B.P.
Online
War in Ukraine
In response to your "War in Ukraine Exposes Much" editorial (April 2022), I would like to point out that the ongoing Russian genocide against the Ukrainian nation has exposed the warmongering of Russia's leaders, emboldened by a successful testing of a hypersonic missile in 2018 that equipped our adversary with means to challenge the United States' global leadership, push Anglo-American powers off the European continent and reshape the world order a la Russe.
It has also exposed the hypocrisy of the UN Security Council, whose permanent members are former colonial empires with histories of genocides committed against ethnic or national groups. These permanent members are also members of the nuclear club.
Ukraine is not Iraq or Afghanistan. It is a vibrant democratic state that faces existential extermination by Russian President Vladimir Putin's dictatorial regime, equipped with nukes, rockets, bombs, cluster munitions, chemical and biological weapons, used in conflicts in Chechnya, Georgia and Syria.
And there is the Azov Sea and Black Sea ports blockade.
The blockade prevents shipment of Ukrainian wheat and sunflower oil to starving people in Africa, Asia and the Middle East. The Russian military shells Ukrainian grain storage facilities and steals grain to exacerbate the global food crisis.
The Russian security services with the support of the military have unleashed a cycle of violence rooted in the denial of the Holodomor genocide, the rehabilitation of Stalinism and revision of the past. Eighty days after the invasion, this genocide against the Ukrainians must stop!
Dr. Victoria A. Malko
Fresno State
Perspective on Crime
"Gang sweep today, more crime tomorrow" infers that regardless of the gang sweep (a massively expensive operation) there is still more crime the next day. This is an inherent flaw; we cannot invest primarily in policing.
Policing is not prevention.
Policing as a strategy cannot and will never address the root cause of social or economic distress. Without changing the material/lived conditions of the people and the communities they call home, we will continue to manifest the symptoms of survival. Fresno's police and judicial systems are overly resourced addressing crime.
The Fresno Police Department is well provided for; it holds 40% of the City's current budget.
I think we've all heard the phrase "hurt people, hurt people"; this root "cause" is what I'd like Fresnans to consciously and openly sit, feel and rethink.
Hurt people, hurt people. A simple phrase with a lot of truth. People who are causing harm to self/others often do so because they are acting out of their own pain, fear and suffering. In my clinical experience, time and time again, this is the common narrative I hear from my clients.
Thoughtful compassion, choices and boundaries belong together. Compassion and boundaries do not require us to be dormant.
What happens when hurt people lead hurt people? What happens when people and the systems respond from their own unresolved trauma to sweep crime away? What heals/helps people and communities? What harms people and communities?
Gidai Maaza, LMFT
Fresno