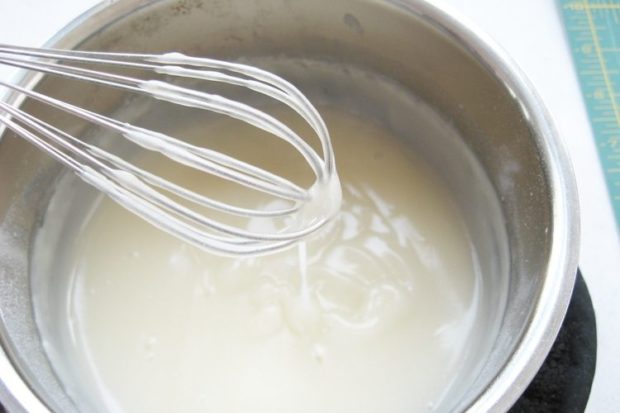 By Abigail Janzen
Wheat paste is a simple nontoxic adhesive that has been used through the ages. An alternative to the liquid adhesives you might get at the store (e.g., Elmer's, Gorilla Glue), wheat paste can be used for scrap books, decorations and putting up posters. Below are steps on how you can make your own wheat paste with tips on how to apply it properly.
What You'll Need
Wheat (works best; however, if you can't find any or don't want to use it for some reason, use flour)
Sugar
Water
Container with a lid
How to Make It
Bring one cup of water to a boil in a saucepan.
Put 3 tablespoons of flour into a bowl.
Stir in cool water one teaspoon at a time until you have a runny consistency, about 10 teaspoons.
Add the runny mixture into the boiling water and let boil for 2 minutes while stirring constantly.
Remove saucepan from heat and add 2 tablespoons sugar. Let cool and pour into a container with a lid.
Note: Shelf life is about a week if the mixture is kept refrigerated while not being used
Basic Wheat-Pasting Tips If Using to Put Up Posters/Images
Use a wide paint brush. Layer the area with paste first before adding images/posters. Place image/poster top first and smooth down and to the sides. To avoid air bubbles, do this step quickly. Add a layer of paste on top of the image for added durability.
*****
Abigail Janzen is a founding member of Dulce Upfront, a community multimedia arts collective. She is a fulltime artist and hosts workshops. Contact her at abby.dulceupfront@gmail.com.