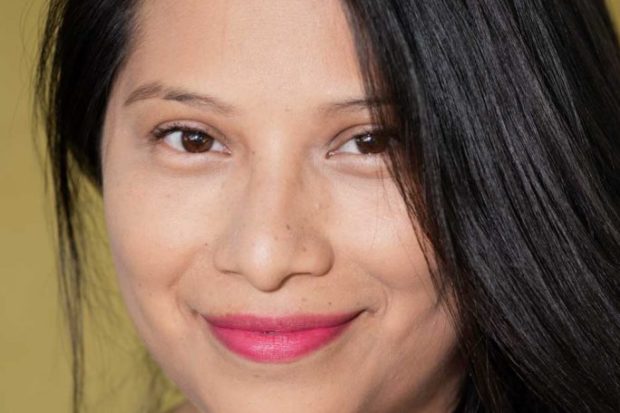 Dear Reader,
One of our founding fathers, Benjamin Franklin, is quoted as saying, "Nothing is certain, but death and taxes." The older I get, the more of this inescapable reality sinks in. We start out November by celebrating our dead loved ones who have passed on, and we also get to vote to try to ensure our taxes are well-spent in programs that benefit our communities, not just for our own well-being, but for that of future generations.
Unfortunately, the so-called leader of our nation has made it clear that none of that is a priority for him or his administration, as he continues to try to find ways to benefit only his wealthy counterparts, with seemingly endless massive tax cuts.
After a huge blow to people of color, women and members of the LGBTQ community, among others, during the presidential election two years ago, we only have a few more days left to take action. Through phone banking, canvassing, casting our own ballots and getting out the vote, we hope to restore some sensibility in our government.
Grassroots political campaigns have galvanized throughout the nation. Through these, we have seen a more diverse set of candidates—backed by many volunteers—who are courageously speaking up for what is right. We are seeing it in every level of government, from local city council races to U.S. Senate seats. What is even more admirable are those who are willing to run a race without benefiting from corporate money. They are demonstrating their accountability to the people since day one. And that alone should speak volumes about the integrity of a person, especially one seeking to lead in public office.
If you have not yet filled out the bubbles of your choice on your ballot, please don't forget to do so and mail it in or drop it off. You can still conditionally register at your county registrar of voters office, or by visiting registertovote.ca.gov.
It should take you no longer than five minutes, but your participation is crucial in this critical election cycle.
Community Alliance has researched and gathered information about endorsements from local groups to aid our readers. You may choose to refer to these, or not; after all, that's the beauty of our democracy, our individual right to freely choose. But remember, if you don't vote, you're also choosing who gets to represents you.