Back to the Dark Ages: Roe v. Wade Overturned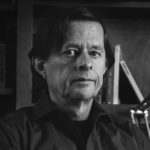 On June 24, the Supreme Court produced its much anticipated ruling banning women's rights to access a safe abortion, upending the landmark Roe v. Wade decision from nearly 50 years ago in a rare reversal of long-settled law.
The judges voted 5-4, expressing the ideological divide of the court. The five conservative judges—all appointed by Republican presidents—who banned abortion's rights are Samuel Alito (2006), Clarence Thomas (1991), Neil Gorsuch (2017), Brett Kavanaugh (2018) and Amy Coney Barrett (2020).
As a footnote, Judge Thomas' wife, Virginia "Ginni" Thomas, is a radical right-wing activist who played an important role during the Jan. 6, 2021, assault on the Capitol directed to overturn the 2020 election, which resulted in Joe Biden's overwhelming triumph over Donald Trump.
The ruling means it is up to each state to keep aborion legal or to ban it. Most states controlled by Republicans have already passed legislation making it almost illegal. Now those states can ban it completely.
In California, Governor Gavin Newsom issued a statement saying that "this November, Californians will vote to enshrine that right (to a safe abortion) into our state constitution. Because if we cannot trust the Supreme Court to protect the right to an abortion, we will do it ourselves. Women will remain protected here. We will get this passed."
He is referring to a proposed amendment to the state constitution guaranteeing the right now banned to millions of women by the conservative judges.
The American Immigration Council issued a statement saying that "like immigration detention, abortion bans are a way for governments to systemize oppression, racism and sexism by taking control of people's bodies, autonomy and lives."
The Supreme Court's ruling against women's rights came just one day after it produced another disastrous ruling banning a N.Y. law that had limited the carrying of concealed guns.
What rioters couldn't achieve on Jan. 6, these conservative judges are making it a reality: to create a radical nation controlled by a minority of racist White men while banning minorities' rights and gender rights.
Till next month.