By Hannah Brandt
Aida Macedo is a busy woman. She is a lawyer with a local law firm in Fresno and volunteers doing voting rights work in the Central Valley. She has been doing non-partisan election protection in the Central Valley for the past few elections. We spoke on October 19.
(B) What are you working on now?
(M) I have been involved in restarting the local chapter of National Lawyers Guild, which is a legal association of progressive lawyers, law students, paralegals, and legal activists. There had been a branch here in the past and we felt it was important to restore it. It's a small group of progressive lawyers who work on different issues in town, support the local community on progressive issues, including legal observations at protests. We are working on coordinating Know Your Rights workshops for local activists. The national organization was originally created in 1937 in reaction to the conservative politics and discriminatory membership practices of the American Bar Association.
(B) How is Election Protection gearing up for the 2016 election?
(M) This time around we are doing poll observing with the Lawyers Committee for Civil Rights in San Francisco and the Asian Law Caucus. We are focused on educating voters, ensuring language access at the polls for non-English speakers, preventing voter intimidation, especially toward immigrants with language barriers, and debunking misinformation about issues like voter ID laws. There is a lot of voter confusion about the election: where to go to vote, how to make sure your vote is processed properly, and people have trouble understanding the verbiage on the materials, especially the ballot propositions.
(B) How can people get involved with Election Protection for this election?
(M) People can register online to volunteer for poll watching on November 8 at www.866ourvote.org. So far we have two shifts in Fresno, 7:00-11:00 a.m. and 12:00-4:00 p.m. We might add an evening shift, as well. Sometimes polls close in the evening before they are supposed to and we want to work to prevent that. The first training for volunteers is Saturday, October 29 10:00-11:30 a.m., 2844 Fresno St. (focused on community volunteers) with a second training November 2 at 6:00-7:30 p.m. at the same address downtown.
(B) How many people have signed up so far?
(M) We have signed up members of the local National Lawyers Guild, six-eight lawyers, and 10 community members so far. We want more lawyers as well as community members. As we have done in the past, we will pair up community members with lawyers. Volunteers need to be 18 and attend at least one training. Everyone except the Asian Law Caucus (ALC) members are volunteers. ALC has funding to give some stipends to volunteers this time, as well. The group is trying to expand throughout Central Valley into Kern County and the North Central Valley.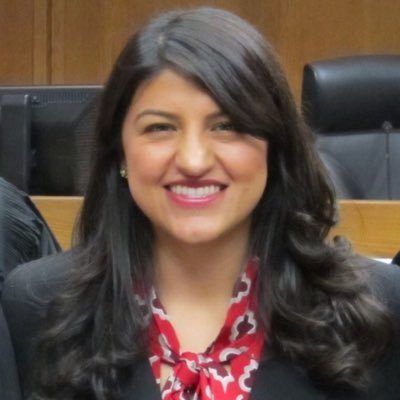 (B) Is there a region of the Central Valley election protection is focused on this time?
(M) We will be doing poll monitoring throughout Fresno County, emphasizing the southeast and southwest sides of Fresno where there a lot of non-English speaking communities. We have seen problems for voters in these areas before. Our partners will be doing poll observing in other areas of the Central Valley.
(B) What do you think are the causes for the problems?
(M) I think poll workers are not being adequately trained. Partisan activity of any kind is not allowed within 100 feet of the polls. Some poll workers have accused our observers of electioneering and tried to kick them out even though we have a legal right to be there as non-partisan observers. We can talk to voters to check if everything is running properly, that they have access to a ballot in their language, that there is access for people with disabilities. We can troubleshoot as long as we don't interfere with the voting process. We have requested materials on poll worker training and it doesn't seem substantive (just a manual and an hour of training). When poll workers are mistrained they can confuse voters and put out misinformation.
(B) What are some other examples of issues at the polls?
(M) People are very often just given provisional ballots instead of other guidance like finding the right polling location. Voting is daunting, the voting guide booklet is long and the language is hard to understand even for highly formally educated people. The poor are hurt most by the complications of our voting system. People with disabilities and the elderly with physical difficulty getting to the polls often don't know they can designate someone to turn in their ballot for them. Facing these challenges, people too frequently get discouraged and give up.
(B) Why are provisional ballots a problem?
(M) Provisional ballots get counted last, sometimes they take a very long time to count. If we can avoid provisional ballots it's better, but our ultimate goal is to have no one turned away at the polls. Given this presidential race is very heated and based on our past experiences doing poll observing, we have to anticipate intimidation at the polls. There have been times when poll workers ask people who they are voting for or are prodding people to vote for someone. Some poll workers have used intimidating body language in the past which doesn't make it a pleasant experience for voters. Of course, there are also poll workers who do a great job.
(B) How does this happen?
(M) Despite being a blue state, California has a lot of rural communities that used to be covered by Section 5 of the Voting Rights Act. The law was that major changes in the administration of elections in areas with a history of discrimination would be subject to preclearance by the Department of Justice. That is no longer the case after a Supreme Court decision finding these coverage formulas and preclearance laws unconstitutional. This makes non-partisan poll observers even more important now.
(B) Are there any new issues since 2014?
(M) Early voting is a potential issue that we currently do not have first-hand data on. Also, we have had some reports that online voter registration is still not as efficient as it could be. Sometimes voters don't get ballots on time and party affiliation changes done online are not always processed in time. During the primaries there was trouble with people not knowing they could vote in Democratic primaries as an independent but that they had to ask for a Democratic ballot. In general, there is a lot of lack of information and lack of outreach to the community.
(B) Are there any issues that are specific to the Central Valley?
(M) We lack a lot of non-partisan voter information. Everything is tied to campaigns. There needs to be more public outreach in the Central Valley. The County Clerk's office, in my opinion, doesn't do enough to ensure voter education. In 2012, in an unincorporated area of Fresno County, a district was forced to a by-mail district because of the number of registered voters. It had previously had a polling place. Voters were calling us because they were confused, had lost their paper ballots, and had nowhere to cast a provisional ballot. It suppressed the vote there because people were not aware of the change and assumed they could go to their old polling place.
(B) Is there anything that you are optimistic about?
(M) I'm glad there are ballot drop-off centers now. Drive-thru voting in downtown Fresno is available at the County Clerk's office on Kern Ave. More of that should be available. Anyone in Fresno can drop off their ballot there. My mother in Los Angeles has requested ballots in Spanish for years and still receives them in English. Each election, I have to translate the ballot for her. We could also make voting easier with innovations like computerized voting.
(B) Any message to people who are thinking about becoming a volunteer?
(M) Anyone hesitant to volunteer as a poll observer should do it to educate themselves about elections, to see it firsthand, see problems and how they are (or are not) resolved. It really makes you think about the hurdles people face in casting their vote in this day and age.
(B) How should they contact you?
(M) People can contact me at missaidamacedo@gmail.com. Also for people who have questions about voting Election Protection has hotlines in English at 1-866-OUR-VOTE, in Spanish, 1-888-VEY-VOTA, and in multiple Asian languages at 1-888-API-VOTE. Those are all running now. People in San Francisco will answer, but people with urgent issues will be transferred to Central Valley election protection poll observers.
*****
Hannah Brandt is the editor of Community Alliance newspaper. You can follow her on Twitter and Instagram at @HannahBP2. Follow the paper on Facebook at Community Alliance Newspaper and on Twitter and Instagram @fresnoalliance.