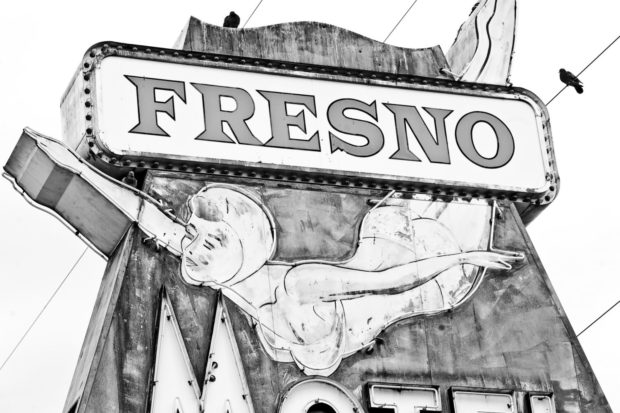 By Richard Gomez 
Peace and nonviolence isn't just praying and hoping for justice but includes the time when we must roll up our sleeves, get out in the streets and make demands to our duly elected officials and those who have sworn to serve and protect us. So let's stand up and make demands for justice!
• Fire Police Chief Jerry Dyer, who is responsible for more than 70 innocent individuals who have been murdered by local police. He's created a culture where officers are allowed to kill and intimidate or is too incompetent to control this reign of terror.
• No rehiring of law enforcement who have seriously violated laws and been involved in the shootings and killing of innocent people.
• Expand the Office of Independent Review (OIR) duties to include subpoena powers and more to protect us from the bad influence of law enforcement.
Like a disease, bad cops influence and infect the good cops into losing some of their humanity and it becomes easy to overlook that young men of color and poverty are getting gunned down by police nearly every day. Innocent and unarmed young people are being killed in this country. Yes, innocent, unless one throws away the principle of "innocent until proven guilty."
The police become judge, jury and executioner. Add the support of a police chief defending their acts because those shot were mandatory "gang members"; does that mean that all gang members are non-human and the rules of law are wasted on them? This kind of leadership has forced some good cops to leave law enforcement. Most in law enforcement are good and trying their best in a tough job, but when bundled with a few bad cops even their reputations get stained.
Too many hiring practices of cities bend toward bad cops from elsewhere because of the desire for experienced officers and it's cheaper. A city won't have to pay for the training that formers cops have already received. Yet it's the taxpayers who will cover the cost of the legal deals that expensive lawyers work out to protect the officers for their acts of violence committed, money that could've been well spent for proper training of law enforcement.
The Central California Criminal Justice Committee had preferred the more successful independent review model used in San Jose. Yet Fresno Mayor Ashley Swearengin chose a different model where the OIR cannot investigate complaints himself and cannot question witnesses but can only monitor the completed reports that are sent to him by the police investigative team. We need to demand that the OIR be given the tools to do the job to prevent the abuse by law enforcement.
Peace and nonviolence is something we all must strive to do. What good are demonstrations if we are ignored, belittled, delayed and forgotten until the next killing? Too many years have passed, and racist legal lynching continues to plague us.
*****
Richard Gomez is a council member of the Fresno County Green Party. Contact him at 559-408-3320 or richardgomez136@yahoo. com.