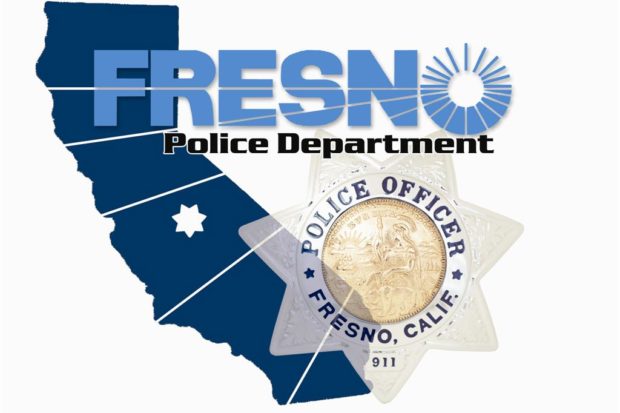 By Jonathan Luevanos Felix
On June 11, Miguel Torres was killed by Fresno Police Department (FPD) officers Colin Lewis (repeat shooter in 2014) and Jordan Wamhoff in what amounted to a total of 17 bullets.
On Sept. 16, Mathew Porraz was killed by FPD officers Joshua Bowling and Sergio Briseno (both repeat shooters in 2014) in what amounted to a total of six bullets.
On Sept. 22, Gustavo Acosta was killed by FPD officers Douglas Zavala and Jesse Navarro in what amounted to a total of 10 bullets.
Across the Nation 
Police officers are civil servants. They serve the public. They are supposed to establish safety and peace in communities. Police power, which manifests in violence and coercion, is the most direct, immediate, strongest and oppressive power in society. Across the nation, unarmed individuals are being ruthlessly killed by police officers who are not being indicted for their crimes. The devastating confrontation has become an epidemic. It seems to be the case that racism drives the viciousness of the confrontation.
On July 17, New York Police Department officer Daniel Pantaleo killed unarmed 43-year-old African- American Eric Garner in a chokehold. The confrontation originated in Garner being arrested for selling untaxed cigarettes. Pantaleo was not indicted. On Aug. 9, Caucasian police officer Darren Wilson killed unarmed 18-year-old African-American teenager Michael Brown on the streets of Ferguson, Mo. Wilson was not indicted. On Nov. 22, 12-year-old Tamir Rice had a replica toy gun and was shot and killed by Caucasian police officer Timothy Lowman in Ohio. Official autopsy reports state that it was homicide. There are more countless and senseless homicides by the police.
Finally, on Dec. 1, President Barack Obama stated that people of color feel they are not being treated fairly. The President has proposed a $260 million community policing initiative for which $75 million will be for police body cameras. Also, Attorney General Eric Holder has recently addressed the problem of racial profiling in our communities. All of this implies the need for community policing.
Ferguson 
The Mike Brown shooting was a devastation to the community of Ferguson. Overall, it stands as a terrible example of the viciousness of the police. Brown did not have a weapon and had his hands up when Wilson drew his weapon.
Wilson shot and killed Brown without mercy or awareness of wrongdoing. In the aftermath, Wilson was not indicted for his crime. He said he was doing his job in an interview with George Stephanopolous. His attitude and inability or unwillingness to accept error is representative of the ongoing, unrepentant and ignorant discrimination that is prevalent in communities across the United States.
In accordance with Wilson's attitude, police officer Ryan Stockdale of the FPD recently stated on Facebook that he feels sorry not for the (Ferguson) victim but "for poor officer Wilson." Stockdale also believes that Wilson was doing his job and should not be punished. This implies a homogeneously ignorant and discriminatory ideology.
Fresno 
The three words on the back of the FPD vehicle describe the public conception of the department: professional, effective and timely.
Fresno is worse than Ferguson in terms of excessive violence. There have been 80 police murders since Chief Jerry Dyer started in 2001. This year, the FPD has killed people of color with excessive force amounting from 10–17 bullets. Many of these officers are repeat shooters who have no regard for human life. The city of Fresno supports the department but ignores that guilty officers are not being indicted, like Officer Wilson in Ferguson, and are roaming the streets as repeat shooters using up taxpayer money.
As of today, 170 FPD officers have been involved in shootings and there are 37 repeat shooters. Of the 37 repeat shooters, eight officers have been involved in at least three shootings and one officer has shot eight different people. Currently, there is an officer on the force who has shot six people. One should not just blame the FPD but also the media.
Fresno's mainstream newspapers lack critical or in-depth investigation of real problems affecting the community. News channels such as Fox 26 support KMJ 580 AM radio, a conservative radio station that blurs the truth and stands in the way against building any progressive agenda.
One must blame the City Council and the mayor for sympathizing with the FPD. The whole governing body of Fresno is at fault. The will of the people resembles that of Rudolph Giuliani in that they are distracted by "Black/ Brown on Black/Brown" crime and consequently are not able to understand or choose to ignore the seriousness of an epidemic between police officers and individuals.
ACLU 
According to an article published by Color Lines in February 2010, the American Civil Liberties Union's (ACLU) Fresno chapter sent a request to the Department of Justice to conduct investigations that are intended to eliminate behavior by police officers who deprive people of their constitutional rights or engage in discrimination against individuals.
Anthony D. Romero, executive director of the ACLU, set the following guidelines in response to recent police incidents and uprisings:
• Pressing for zero tolerance toward racial profiling
• Demanding an end to "us vs. them" policing of minority communities
• Ending extreme mandatory sentencing
• Insisting on better data collection and transparency in police conduct
• Demanding accountability for excessive use of force
The ACLU must be responsible for assuring that the guidelines in the agenda are followed. The ACLU is, at a minimum, required to produce or at least support a critical analysis of Fresno police officer behavior in order to begin to deconstruct the devastating injustices in the community.
Conclusion 
If one is subject to a system of violence and repression in which one is victimized by technologies of punishment that essentially annihilate human life or contain, monitor and subject individual behavior, one should, at a minimum, use technologies to fight the oppressive mechanisms that are obvious but for the most part unaddressed. This must be done in order to secure the accountability and transparency of the FPD and reduce the excessive force that manifests in many forms such as violence. At a minimum, independent community policing of the FPD and mandatory (not voluntary) cameras on all police officers must become a priority for the people of Fresno.
The desert storm continues in Central California while the rest of the state thrives with Bay Area liberals sympathizing in Berkeley and the beautiful coastal beaches and vibrant mountains. Fresno is an exception. Its traditional and conservative mind-set breeds cold-blooded snakes.
One must radicalize one's conception of the police in order to arrive at the conclusion that mandatory cameras are not the solution. The department must be overthrown or replaced. One must share community organizer Irene Serrano's perception that cameras "do not mean that they will be held accountable. Cameras are a step in the right direction, but they are by no means a solution; only a band-aid."
*****
Jonathan Luevanos Felix was born and raised in Fresno. He holds a master of arts in philosophy from San Francisco State University. He is currently involved with community organizations from the Bay Area and Fresno. Contact him at jluevanosfelix@ gmail.com.