By Peter Maiden
Photos by Peter Maiden
Will the Fresno FC Foxes play next season in Fresno? That's the question on many people's minds as the team progresses into the league playoffs.
According to league rules, the team has played for as long as it can in Chukchansi Park, a stadium that is geared toward baseball. To continue in Fresno, the team must develop a stadium intended primarily for soccer.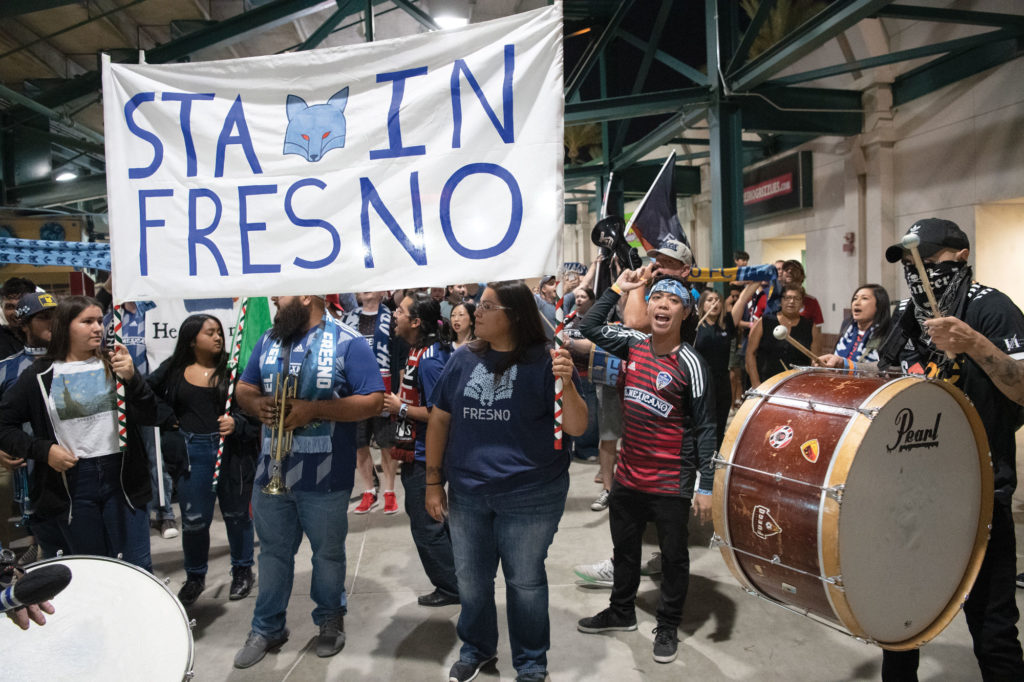 Various options for a soccer stadium were looked at, with the assistance of the City of Fresno. None of them worked out, partly because the city would not add funding for the project.
Now it is not sure if the team will find a way to stay in Fresno, move out of town or not play next season. The team's management says it is considering every possible solution.
The final game of the regular season brought out 7,742 fans on Oct. 12, a big number after a decline through the middle of the year.
The Foxes' Alex Cooper refuses to give up the ball in an Oct. 5 game against the Tacoma Defiance.