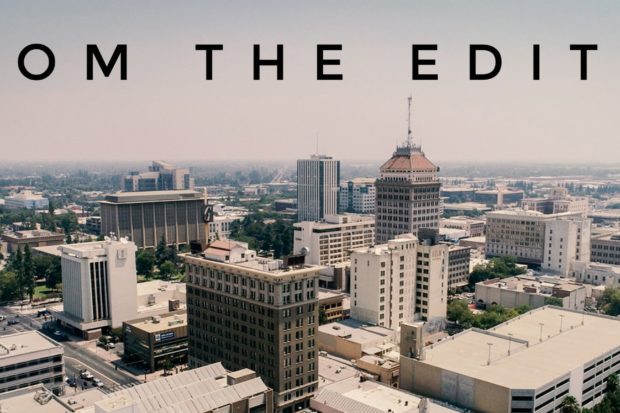 When the Editorial Board of the Community Alliance newspaper offered me the opportunity to take over as editor, replacing my colleague and friend Elsa Mejia, I didn't hesitate due to the respect I feel for this publication, it's history and the people that produce it. During two decades, the Community Alliance has defended freedom of speech for all, regardless of their faith or color of skin, and it is the solid voice of the progressive community in our area.
During these difficult times our society is going through, when the head of the government is threatening and bullying the opposition and even betraying allies, the values that the Community Alliance defends are a beacon of hope confronting darkness. From the White House comes constant attacks against minorities, the LGBTQ community, foreign countries and the media.
At the local level, even though we didn't get to those levels of racial hate and dislike for the media, the Community Alliance recently went through an experience that compromised freedom of speech.
In May 2019, a rack with issues of our newspaper disappeared from a downtown street. Our distribution manager replaced it, but a few days later we received a letter from the City of Fresno demanding us to remove the rack within 48 hours because we were in violation of a certain city code. We decided to remove the rack until we could clarify the situation, which was suspicious given that other papers' racks were still in place.
We consulted an attorney, and he explained that the Community Alliance wasn't in violation of any municipal code and that is what we let the City know. Then the City told us we were in violation of another code but that we could apply to have the rack replaced.
Then our attorney demanded precise explanations. Several days passed without an answer, so we decided to replace the removed rack at the same location. We then got a letter from the City saying we have the right to put a rack there and that it would return our "lost" rack.
Many days went by with no news from the City, so we insisted. The City then told us that it had destroyed our rack and would pay for it. Finally, on Oct. 18, the City sent us a letter agreeing to pay for the rack and our attorney's fees.
This story might sound small, but it is an expression of the importance of being alert toward the unfairness of local power—perhaps motivated by the aggressive environment against the media generated from the White House—in order to defend our right to free speech, one of the pillars of our democracy.
The Community Alliance is committed to democratic values. And today more than ever, due to the difficulties the media is facing, and because of the hostile environment against free speech, we are asking for the support of our audience so we can continue being key players of democracy.