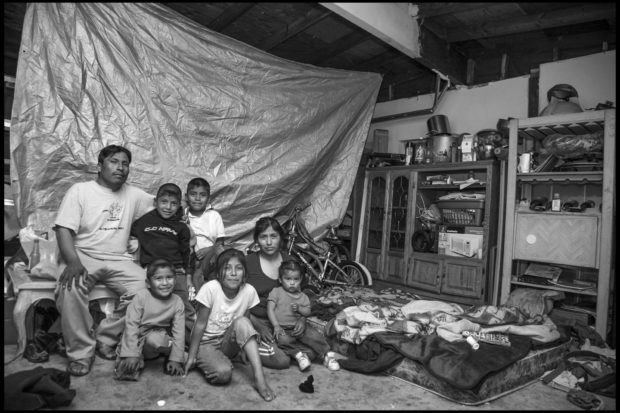 By David Bacon
(Editor's note: Reprinted with permission. Originally appeared in Capital and Main, Oct. 4, 2019.)

In California, many farmworkers can't find decent places to live, or even any place at all. When the grape harvest starts in Coachella Valley, families of pickers bed down in the Mecca supermarket parking lot. In Sonoma County wine country, workers live outdoors and under bridges.
To alleviate this crisis, Assembly Member Robert Rivas (D–Hollister) authored AB 1783, which aims to help create more housing for resident farmworker families and keep them from being displaced by H-2A contract workers. It passed the Assembly and Senate by large majorities, and Governor Gavin Newsom signed it into law on Sept. 11.
In 2016, growers brought 11,106 workers to California under the H-2A guest worker program. Last year, they brought 18,908—up 70% from two years earlier. Growers say heavy immigration enforcement at the border has created a labor shortage, and they need guest workers to get crops harvested.
Critics of the program say it creates a workforce vulnerable to abuse. H-2A workers can work only for the duration of a contract lasting less than a year, after which they must return to their home country. While in the United States, they're tied to the grower who recruits them. If workers protest mistreatment and are fired, they must leave the country.
The H-2A program does, however, require growers to furnish housing, but in rural California that's hard to find. With the number of H-2A guest workers mushrooming, labor contractors and growers are packing them into motels and houses in working-class neighborhoods. Last year, Future Ag Management was fined $168,082 for providing housing in Salinas for 22 people, an arrangement that had them sharing one shower and a bathroom infested with insects.
Even for the inadequate housing that does exist, competition is growing between local farmworkers, on one hand, and growers intent on housing H-2A guest workers on the other. In response, many communities are seeking to restrict the use of motels and the existing housing stock.
Soledad, in the Salinas Valley, put a moratorium on H-2A housing last September, after the local Motel 8 was converted into living quarters for contract workers. At the same time, residents complained that they were evicted from a rental complex when owners found it preferable to rent the apartments to H-2A contractors. Soledad school superintendent Tim Vanoli told a community forum, "When you displace families that are currently in our school system, that's a disruption to them, their lives and to their education."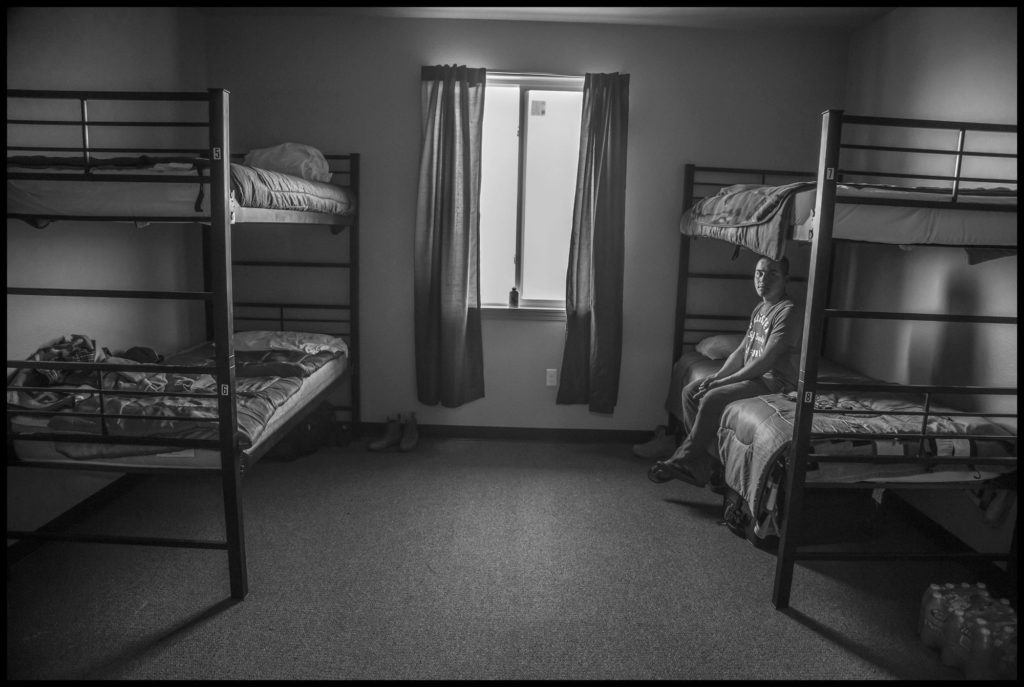 In Santa Maria, farmworker Francisco Lozano, a longtime community resident, said his rent for a two-bedroom apartment went from $1,000 to $1,300 in three years as growers outbid residents to house the 800 workers they brought into the Valley.
According to UC Davis agricultural economist Philip Martin, fair market rent for a two-bedroom house in Salinas is $1,400, while the current state minimum wage only produces $1,920 a month. Martin says that one result is a third of the children in the Salinas City School District are "technically homeless."
California set up the Joe Serna Jr. Farmworker Housing Grant Program in 2010 to provide subsidies for building farmworker housing, and in 2018 voters passed Proposition 1, which allocated $300 million to fund it. AB 1783 would set regulations over how this money can be used.
The bill has two parts. The first creates a streamlined process for subsidizing growers who build farmworker housing on their land. It would have to be administered by a qualified affordable housing organization, and units must remain affordable to farmworkers for 35 years.
The second part of the bill bars "dormitory housing"—the kind typically used for H-2A workers. The legislature's bill analysis states that it "does not preclude utilization of the H-2A program or the development of housing for H-2A visa-holders. However, it does make such housing ineligible for state funding for its planning, development, or operation of such housing."
Proponents of the restriction cite the experience in Washington State, where the Department of Commerce ruled that state subsidies for farmworker housing could be used by growers to build barracks for H-2A workers. As housing is a significant cost for growers who use the program, the subsidy has been a factor in the explosive growth of the program there, where H-2A workers now make up a third of Washington's farm labor workforce.
"The community block grant program is designed to help alleviate poverty, not provide corporate subsidies, especially for Big Ag," said Rivas at a committee hearing on AB 1783. He argues that the bill "phases out state support of the federal H-2A program. These types of programs—such as the Bracero programs, which aimed to secure a temporary agricultural workforce—have historically limited farmworker rights and been criticized for abuse."
The Bracero program, which lasted from 1942 to 1964, was abolished under pressure from the growing Chicano civil rights movement. As in the H-2A program, people from Mexico were recruited to work under temporary contracts in U.S. fields. The program became notorious both for abuse of migrants and for displacing farmworkers living in the United States.
The Western Growers Association (WGA) calls AB 1783 "nonsensical." Growers object to having housing on their land managed by outside organizations, especially for 35 years. Proponents counter that giving growers the ability to evict workers invites retaliation against those who might complain about poor housing or working conditions.
But the restriction on the use of housing subsidies for H-2A housing meets even sharper opposition. Matthew Allen, who directs legislative affairs for the WGA, told a committee hearing, "It basically ties our hands on the state level."
Taylor Roschen, legislative director for the California Farm Bureau Federation, added, "It seems antithetical if we have a bill that restricts how we spend that money, if the investment is for affordable housing for all," presumably including grower barracks for H-2A workers.
"We've had a hundred years of labor camps in California," responds Giev Kashkooli, legislative director for the United Farm Workers, which strongly supports the bill. "Building housing for families should get what funding the state can provide. This is really about the future of farmworker families. We want a food system that allows them to survive and find housing and lead a dignified life."
Thirty-five county farm bureaus and trade groups for pistachio, strawberry and other crops are lined up to oppose AB 1783. But Kashkooli says that rural towns and cities themselves are lobbying for it, as they see the growing impact of the housing crisis and the H-2A program.
AB 1783 is yet more evidence of the shifting demographics in California politics. The increased number of Latino legislators in Sacramento, especially from farmworker families, created the political basis for passing new overtime and heat standards for field laborers. AB 1783's author, Rivas, is the son and grandson of farmworkers.
*****
David Bacon is a California journalist and photographer and a former union organizer. His latest book is In the Fields of the North/En los campos del Norte (University of California/Colegio de la Frontera Norte, 2017).