By Teresa Castillo
Fresno State's Center for Creativity in the Arts (CCA) has invited artist Joseph DeLappe and his Drone Project to be the Spring 2014 artist-in-residence. The theme, Data and Technology, highlights a leading force in our time and is the primary focus of DeLappe's work.
The CCA aims to be a catalyst for public engagement with the arts, calling the community to reflect on the theme's relevance to our daily lives as well as to our ever-changing world. While addressing complex issues facing our society, the program hopes to inspire contemplative thought and welcomes open, dynamic dialogue across disciplines, cultures, industries and global perspectives.
DeLappe is a professor in the Department of Art at the University of Nevada, Reno, where he also directs the digital media program. Since 1983, he has been exploring electronics and new media within online gaming and virtual reality and has been recognized in the United States and abroad for his innovative exhibitions and performance art interacting in a dynamically digital world.
He has received numerous grants, and his work has been shown in the United States, Australia, the United Kingdom, China, Germany, Spain, Belgium and Canada. He has lectured in Amsterdam, the United States and Canada; been interviewed by CNN, NPR, Australian Broadcasting Corp. and Rachel Maddow; and been featured in the New York Times, the Australian Herald, Artweek, Art in America and in the Routledge book titled Joystick Soldiers—The Politics of Play in Military Video Games.
DeLappe has developed a critical stance on issues ranging from pure aestheticism to contemporary geopolitics. An activist artist, his work is based on current events, ideas, concepts and political principles that he feels passionate about, while investigating war, work, play, protest and human interaction with machines.
Through his art, DeLappe continues to ask questions as an artist and a "citizen of the world": How does artistic intervention affect change? How does one creatively navigate the conflicts between art and activism? His art reveals a transformation from the ordinary to the extraordinary as social and political realities are questioned in the real and virtual worlds.
Deciding to create the next war memorial while the war wages on, DeLappe began projects that document casualties of America's war in Iraq. Using the military's online recruiting game, America's Army, as the basis for his Dead in Iraq project, DeLappe enters the game with his avatar named dead-in-iraq, drops his weapon and types a name, age, service branch and date of death. He has been typing, consecutively the names of U.S. military casualties since 2006. As of June ­15, 2009, 4,042 of the 4,313 casualties had been entered; he plans to continue until America ends our war on Iraq. Some gamers have been seriously touched by the "memorial" and commented on how it brought reality to their virtual perspective.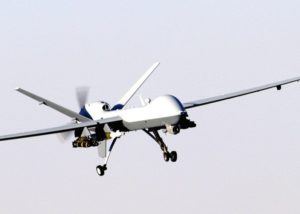 Another virtual memorial, iraqimemorial.org, came when proposals were being collected for the World Trade Center 9/11 memorial. DeLappe began evaluating the idea of war memorials created to honor our dead. Reflecting on who is remembered, who is mourned, DeLappe looked at the civilian deaths in Iraq and asked: Aren't they just as innocent as the casualties of 9/11? Aren't they also victims of terrorist activity?
Examining the role of the artist in a time of war, he thought of the staggering number of innocent civilian casualties in a country America chose to attack, individuals who will never be honored or immortalized with a memorial. In a quiet gesture, a do-it-yourself memorial to remember, honor and commemorate the innocent Iraqi casualties of our War on Terror, the virtual memorial represents a collective expression of contemporary memory, unity and peace. DeLappe directs the virtual memorial project Commemorating Civilian Deaths at www.iraqimemorial.org.
In 2008–2009, following a theme of peace, DeLappe created a 17-foot cardboard reproduction of Gandhi, using 3-D data from his avatar, MGandhi Chakrabarti, created in Second Life to reenact Gandhi's 240-mile Salt March protest. DeLappe customized a treadmill to produce and control his avatar's steps in real life to virtually re-create Gandhi's entire journey.
Last year, May 19–29, 2013, in a performance art exhibition titled Project 929, DeLappe intended to show the possibilities of a solar farm large enough to power the entire United States, encompassing 100 square miles in the world's best solar resource, America's Southwest. Riding a specially equipped bicycle, DeLappe drew a 460-mile chalk line around the Nellis Air Force Base in Nevada.
In collaboration with Fresno State's CCA program, DeLappe has work on display until April 27 at the Fresno Art Museum. His exhibition, titled Social Tactics, includes Mouse Mandala and Taliban Hands. Spending nearly 10 years working with the ubiquitous corded computer mouse, he created a large piece by weaving thousands of "dead mice" discarded from Silicon Valley businesses. Taking this controller of technology, DeLappe weaves the cords in a spiral in a wry tribute to the Luddites of the Industrial Revolution. The work in progress is to measure 50 feet in diameter when complete.
His 3-D sculpture, Taliban Hands, was crafted with corrugated plastic representing marble. It was created from 3-D data extracted from an online gamer's hands from the controversial game, Medal of Honor (Electronic Arts). The arbitrary gamer had chosen an avatar of a Taliban fighter, who was holding a pistol, aiming to shoot. DeLappe took the sculptured hands and turned them palm up to create an open, welcoming, almost contemplative gesture. Changing the stance of the hands, the sculpture gives a new reflection on their intent.
DeLappe points out that nearly 50% of participants in virtual shooter games choose to be terrorists. DeLappe created Taliban Hands while on residency in China in 2011.
DeLappe is directing concurrent memorial art installations at Florida State University (FSU) and Fresno State, where his intention is that we, Americans, recognize and remember those innocents killed in our ongoing Global War on Terror.
At FSU, he completed an installation titled 1000 Drones: A Participatory Memorial 2014. In an adaptation to the Japanese Senbazuru, or 1,000 Cranes, which maintains that the folder of 1,000 origami cranes will be granted her/his wish, DeLappe initiated a similar work of creative remembrance where art students created 1,000 small-scale drones. Because the crane tradition is associated with peace, the students wrote names of civilian drone casualties on the wings of the paper drones. The names are from known civilian casualties in Pakistan and Yemen, but because the casualties' names are unknown in Afghanistan and Iraq, simply "unknown" is written.
From March 16 to 29, on the lawn west of Fresno State's Conley Art building, Drone: A Participatory Memorial will come into being while DeLappe constructs a life-sized sculpture of a General Atomics MQ-1 Predator Unmanned Aerial Vehicle. CCA's Artistic Director Adan Avalos will have art students and community members assist in the construction and installation of DeLappe's grand sculptural representation of a predator drone. Avalos hopes this will inspire healthy dialogue around the issues of modern-day technologies in domestic and world conflicts.
Peace Fresno will partner during Avalos's class time by showing the film, Unmanned Drones, on March 18 at 6:30 p.m. in the Peters Auditorium.
Peace Fresno will also assist, on March 28–29, with the community Day of Remembrance presentation of DeLappe's sculpture. DeLappe welcomes community involvement in a performance art presentation by recognizing the names of Pakistani and Yemeni drone attack victims. Peace Fresno members and others will read the names of innocent civilian casualties of American drone attacks while the victims' names are simultaneously handwritten on DeLappe's drone sculpture, memorializing the innocent victims while creating a somber visual. All are welcome to attend and to assist in reading and writing the names. Contact the author at 559-360-8054 if you read and speak Arabic or Urdu.
Learn more at Joseph DeLappe's Web site, www.DeLappe.net. He can also be found on Facebook, YouTube and Twitter.
Peace Fresno supports Fresno State, the CCA program and artist Joseph DeLappe's drone memorial to recognize the casualties of America's drone warfare. Peace Fresno is committed to justice and seeks alternatives to war. We disagree with the use of armed drones as the evidence shows the probability of innocent, civilian casualties is too high.
Peace Fresno does not see the use of armed drones as a solution to terrorism; rather, we see President Obama's drone policy as one that is creating more enemies, one that perpetuates violence. We support diplomacy as a peaceful solution to conflict with our world neighbors.
Peace Fresno can be found at www.peacefresno.org and on Facebook and meets the second and fourth Tuesday of each month from 7 p.m. to 9 p.m. at the Fresno Center for Nonviolence (1584 N. Van Ness Ave.). Join us!
*****
Teresa Castillo is the president of Peace Fresno, chair of the Human Rights Committee for Fresno WILPF, an organizer of Fresno Rising, on the board of the Human Rights Coalition of the Central Valley and she began Peace Madera. She lives in Madera and works for Madera County. Contact her at taca_03@ymail.com or 559-360-8054.