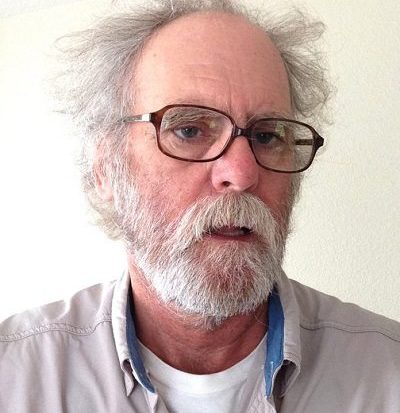 By Tom Frantz
The biggest stationary sources of air pollution in the southern half of the Central Valley are directly related to oil production. Diesel trucks do not damage our lungs as much as this industry. The energy needed for oil production and processing continues to increase in relation to the energy found in the oil itself. The energy equivalent of one gallon of gasoline is needed to put three gallons in your tank. Fuels like natural gas, coal, biomass and even tires are being burned to supply this energy, and it all adds up to more pollution in our air.
The oil industry may be centered in Kern County, but the infamous Fresno Eddy often brings polluted air northward along the east side of the Valley floor on hot summer days. In other words, if you live, for example, in Clovis, Sanger or Porterville, and notice a mild summer breeze shifting toward the north, it is safe to assume the oil industry in Kern County is fouling your air.
This oil production pollution is clearly getting worse as current oil reserves are found in harder to penetrate areas like 10,000-foot-deep shale. Every year, more and more energy is being used to extract decreasing amounts of oil in the Kern oilfields. Steam injection to free up pockets of oil has increased dramatically. The amount of clean water pumped underground as steam and then recovered with the oil as foul produced water is beginning to rival agricultural uses. In fact, the amount of water injected deep underground for steam and water flooding in Kern County could irrigate more than 50,000 acres. Making the steam, injecting it and pumping it back out as produced water burns a lot of fuel. All this energy use pollutes our air with a large stream of nitrous oxide (NOx) and volatile organic compound (VOC) emissions.
News reports claim that oil production in the Monterrey Shale is now set to explode. Several hundred wells have been dug into this shale over the past dozen years as oil companies experiment with deep horizontal drilling, fracking and acidization. Quite a few of these wells have been dug in the middle of agricultural fields, which is a new phenomenon.
The Monterey Shale seems to be centered under prime farmland in Kern County. People in the middle of towns like Shafter and Wasco are already receiving small monthly royalty checks for oil under their homes. A significant chunk of prime farmland disappears with each new well. Fresh Friant-Kern canal water is being fouled by the millions of gallons after injection into these deep holes. The oil companies have even been caught dumping fouled water into open dirt sumps next to irrigated orchards.
At this time, it looks like the exploration phase of the Monterey Shale is over and the oil companies are gearing up for a huge expansion. Fracking companies such as Halliburton and Baker Hughes have recently built large new facilities.
Our air quality can only get worse with this expansion. Each well is now so long and deep that it takes three or four huge diesel engines running 24 hours per day for six weeks to complete. Even more engines are belching exhaust during the intense fracking operation. Huge pumps are needed to suck the oil out of these deep holes. Boilers are fired to process the crude and separate the produced water. Hundreds of trucks daily haul away the tainted produced water to ponding basins or injection wells. Flares burn unwanted gas 24 hours per day and sometimes shoot flames 50 feet into the air with the roar of a jet engine.
Once this projected oil boom really begins, this type of activity will spread northwest from Kern County into Kings and Fresno counties. Our air board will no doubt go about its piecemeal permitting of each single new well as a minor source of air pollution and refuse to consider the cumulative effects on our lungs. The oil industry has always had our air board in its back pocket. Emissions are underestimated, flaring is unregulated and waivers from rules are endemic.
The bottom line is that all this new activity will mean more suffering for Valley residents who already breathe unhealthy, polluted air. It looks like electrification of our transportation using clean renewable energy is our only hope.
*****
Longtime clean air advocate Tom Frantz is a retired math teacher and Kern County almond farmer. A founding member of the Central Valley Air Quality Coalition, he serves on the CVAQ steering committee and as president of the Association of Irritated Residents. CVAQ is a partnership of more than 70 community, medical, public health, environmental and environmental justice organizations representing thousands of residents in the San Joaquin Valley unified in their commitment to improve the health of Californians. For more information, visit www.calcleanair.org.