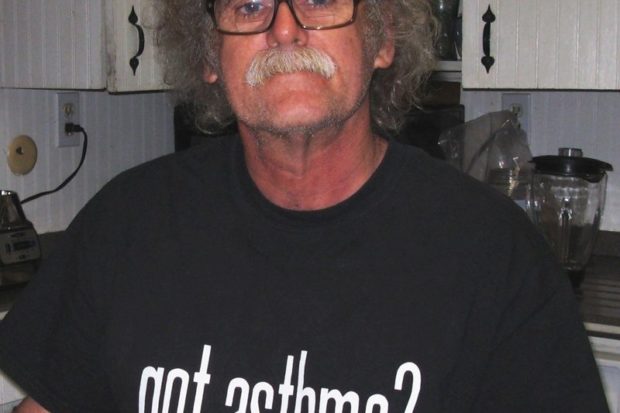 By Tom Frantz
The San Joaquin Valley Unified Air Pollution Control District is a public health agency run by a Governing Board of local politicians including names such as Judy Case of Fresno County, Steve Worthily of Tulare County and Skip Barwick of Visalia. Their stated goal, purpose and mission is to provide healthful air for our lungs. To do this, they are mandated to make whatever rules are necessary for our horrible air quality to meet federally set health standards.
But there is a huge conflict of interest on this Governing Board. As elected officials, who can be surprised that their agenda is most often to protect industrial polluters from tighter regulation?
Attend almost any air board meeting and you will see appreciative oil and dairy industry representatives congratulating the air board on the (slow) progress they are making. The air board occasionally approves new rules against these industries when required by federal regulations. But the rules are weakened with loopholes, exemptions, false credits, incorrect accounting and vague, unenforceable language. In other words, improving public health takes a back seat to big business.
Peer-reviewed studies show there is a $6 billion annual cost placed on our failure to meet federal air quality standards. District spokesperson Seyed Sadredin likes to explain that a lot of this cost is just the social value placed on a life that dies prematurely. He tells the air board and the public that it should not be thought of as actual money being lost to the economy. In other words, the economic costs to rein in pollution cannot be compared to what people are willing to spend to prolong the life of a loved one. The Governing Board apparently agrees.
Trans-Boundary Ozone
Last year, the air board went off on a tangent with a risk-based approach for meeting air quality standards. The basic idea was to tackle some types of pollution and ignore others based on risk parameters that they defined. Their key conclusion was that fine particulate matter pollution from dairies was relatively harmless when compared to particles found in fireplace smoke. Mega dairies ended up getting a free ride in the latest plan. In contrast, fireplace burning is now virtually banned.
This year, the Governing Board is headed in a new direction to avoid any new economic burdens on industrial polluters. It turns out there is a loophole in the Clean Air Act that says an air basin can claim immunity from sanctions for failure to meet a health standard if there is definitive proof that air pollution from outside the country has caused the violation(s). At the February 2013 air board meeting, for the first time, the blame was put on China for our consistent failure to meet most federal air quality standards for ozone.
The Governing Board has authorized tens of thousands of dollars for studies to try and prove their hypothesis that ozone from China (trans-boundary ozone, or TBO) is contributing significantly to ozone levels on the valley floor.
In 2010, some studies were done that the air district has greedily manipulated. Ozone levels at 5,000 feet above Big Sur (Chews Ridge) and simultaneous ozone levels on the ground in Fresno were compared for a couple months and some weak correlation numbers (r values) were obtained.
Statisticians acknowledge that linear regression is of dubious value for this type of time series so these r values are basically meaningless. Anyway, someone at the air district took these weak numbers and calculated the co-variation. Then the co-variation values were misinterpreted, and the totally erroneous conclusion was reached that 12%–23% of peak ozone levels in Bakersfield are from China. These results were reported to the Governing Board at their February meeting as preliminary but legitimate.
Now the Governing Board members righteously believe that TBO is the cause of our ongoing failure to meet those "unfair" clean air standards. They now have license to pronounce that even the most stringent local controls are not enough to clean up our bad air due to stuff beyond our control.
Here is the real message to Central Valley residents: "Life is unfair so take a deep breath and quit complaining."
*****
Longtime clean air advocate Tom Frantz is a retired math teacher and Kern County almond farmer. A founding member of the Central Valley Air Quality Coalition, he serves on the CVAQ steering committee and as president of the Association of Irritated Residents. CVAQ is a partnership of more than 70 community, medical, public health, environmental and environmental justice organizations representing thousands of residents in the San Joaquin Valley unified in their commitment to improve the health of Californians. For more information, visit www.calcleanair.org.