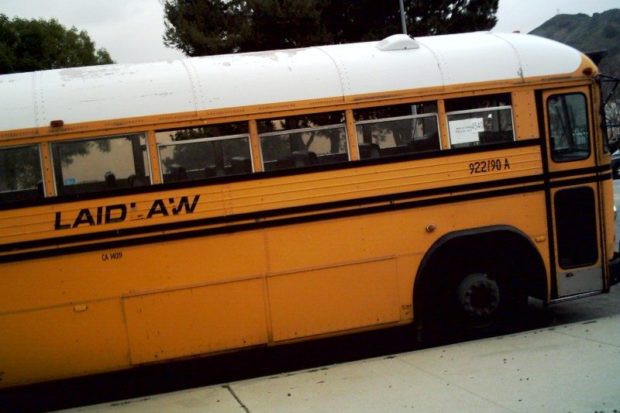 By Jeff Freitas
Last April, the Merced Union High School District (MUHSD) Board of Trustees cut school bus service for high school students living within a five-mile radius of the school, eliminating 15 full-time driver jobs to reportedly save $1.25 million annually. District officials said that the deep, immediate transportation cuts were necessary in case Proposition 30 failed to reinstate state education funding last November.
Now, some of Merced's most disadvantaged families are demanding the buses be reinstated. They say the school bus cuts present unacceptable hardships, including expensive bus passes and vehicle maintenance, a lack of sidewalks, poor roads for cyclists, stray animals and dangerous neighborhoods.
At a recent meeting, one parent described choosing between purchasing one child's shoes or another's bus pass (student passes jumped from $22.50 to $45 during the year). Another parent's child was recently hit by a car while riding a bike—after having warned the district of the dangers previously. A church leader spends three hours daily assisting needy families with transit. A student who rode the bus for three years said increased traffic was responsible for numerous accidents he and his friends have seen.
Despite Prop 30 having passed and the district having approximately $18 million in reserves (as of last year)—district officials have yet to consider fully reinstating the buses. They argue they are still running operating deficits and that funding buses would risk "more popular" programs such as extracurricular activities.
According to district officials, transportation was the "least worst cut" because it provided for only 1,500 of the district's 9,900 students. Extracurricular activities, on the other hand, are believed to serve more students and have a greater effect on a school's overall Academic Performance Index (API) score, which is used by the California Department of Education to gauge schools. They point to attendance figures to support their claim that the 1,500 students are finding their way to school sufficiently and are not adversely affected.
District Pressures Union for Part-Time Concession
Many students, parents, community members and nonprofit advocates have been participating in frequent "Walk Your Talk" coalition meetings to organize and discuss the effects of the cuts. They have attended numerous board meetings to voice their support for short-term solutions that "work for everyone" while maintaining an overwhelming request for full reinstatement of the buses. Finally, in February, trustees requested district staff to provide a financial assessment of reinstating the buses.
Instead, at the March board meeting, MUHSD staff presented only two options: restore one full-time driver or several part-time drivers for one-way service. The board claimed they were enthusiastic to restore bus service but that an MOU (Memorandum of Understanding) with the California School Employees Association (CSEA Local 252) prevented them from hiring bus drivers as part-time staff.
District staff maneuvered community calls for reinstatement to stage pressure on the CSEA to possibly allow part-time work with no benefits at an upcoming March 20 bargaining meeting. Mainstream media were quick to blame the CSEA for a "delay." ABC 30 claimed that "a union issue is keeping a North Valley school board from making an immediate decision on bringing back some of its bus routes."
Fight for Reinstatement Continues
District Assistant Superintendent for Business Leonard Kahn stated in a recent article that "the biggest issue is how much revenue will be restored by the governor's May budget revision. This will be the primary driver in any decision, including transportation. We will have to wait and see until we know what the revenue picture looks like."
From what can be ascertained in public discourse, it would appear the MUHSD's previous annual deficit of $7 million has been reduced to $1 million–$2 million, with Prop 30 reinstating possibly $5 million and another $1 million gained in other savings. There are claims that Brown's budget will give local school officials more control and more money to educate the poor.
However, the district continues to maintain that its approximately $18 million in reserves is not an option to fund transportation at this time. Parents such as Steven Walters, who has been advocating since last September, maintain that reinstating busing is the only safe solution.
*****
Jeff Freitas works part-time in Merced because he finds community activism more important and rewarding than a civil engineering career. Contact him at jfreitas@riseup.net or 209-202-3764.