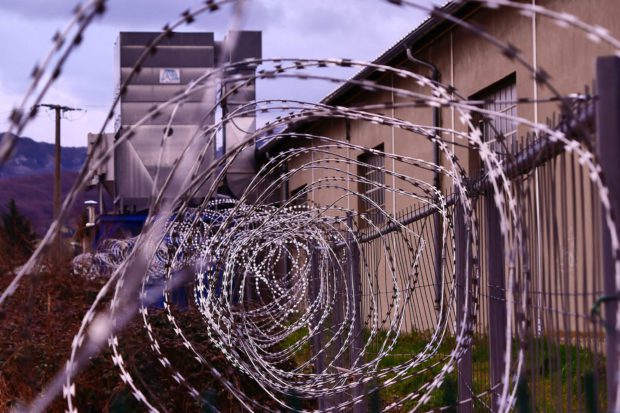 In July 2022, populations inside all California prisons began being forced by the California Department of Corrections and Rehabilitation (CDCR) to intermix across hostile groups, resulting in dangerous gladiator-style fights, which include intentions of severe injury and murder.
In April 2022, Connie Gibson, director of the Division of Adult Institutions, framed the new policy as "expanding rehabilitative efforts." All persons are required to participate in general population activities under threat of discipline, that is, being placed in "higher level housing" if persons resist this change to intermixing.
In her letter to announce this change from the practice of bifurcating populations, she framed intermixing populations as a longstanding policy although a review of historical actions suggests otherwise.
Bifurcating populations has been policy on and off at some sites for decades to increase safety and decrease violent assaults, particularly along gang lines. The result of Gibson's implementation of the CDCR's mandate is the context of gladiator-style fights some of which appear, based on our evidence, to be encouraged and/or neglected by correctional officers with possible spillover into gang retaliation actions in community settings.
For example, in 2018, the Fresno County Sheriff's Office warned of spillover from these prison gladiator fights, citing the potential of "[an] increase in shootings/acts of violence involving [rival gang members] targeting each other." The potential for increased violence in Fresno County affects all of us and is directly linked to harmful policies that should be abandoned immediately.
Since the summer of 2022, the increase in gladiator-style prison fights includes cases such as men from one population engaging in deadly fights with men from a different population, often with weapons. We have evidence of at least eight cases and hundreds of men involved since September 2022 with these repeating factors involved: group-on-group violence, weapons used by some and correctional officers failing to implement practices such as pat-downs before the groups intermix in newly shared spaces.
A.C., who has a partner inside, said, "Last year, my boyfriend was transferred to a prison down south. I started to look into the agenda of the CDCR. I started getting information from the inside. Since August 2022, we know of over 20 [violent] incidents that occurred."
Hence, along with CDCR documents, we are investigating dozens of dates of violence between rival gangs and the specific resulting injuries with information provided by those incarcerated across several state prisons and their concerned family members, including Corcoran, Ironwood, California City, Folsom, Pelican Bay, Wasco and Calipatria.
Historical records show that for decades the CDCR has oscillated between bifurcating and mixing populations at some sites; the official motives for this oscillation are unknown. Most alarming, however, is the 2022 policy that forces all prison sites to intermix populations.
It appears that each time the CDCR chooses to mix populations, gladiator fights result. Hence, the bloody and traumatic results of the 2022 end to bifurcation are unsurprising.
It is well documented that in the 1990s the mixing of rival groups resulted in violence; the UCLA Law Review has shown that in the 1990s correctional officers conducted gladiator fights among multiple gangs at Corcoran State Prison (i.e., Yokuts Land) and that correctional officers were betting on fight outcomes. During this time, over an eight-year period, seven men were shot dead and 43 wounded when combatants failed to stop fighting when ordered to do so.
Following the cases in the 1990s, eight correctional officers were exonerated in a federal civil rights trial because the jury believed their alibis, but it was revealed that top CDCR officials implemented the policy of mixing rival groups in prison yards, called "incremental release," and that the policy created the atmosphere for the staging of fights.
After the Corcoran cases, the CDCR paused its policy of mixing rival gangs in the general population. The prisons were generally bifurcating hostile groups from 2000 until 2018, when programming and "incremental release" were again implemented at some prisons.
In fact, a 2018 Avenal State Prison (i.e., Yokuts Land) case involved 12 men who were attacked by about 180 men with weapons for 10–15 minutes. In this case, a Southern California attorney has continued to engage the CDCR with ongoing concerns about the mixing of groups and continued evidence of resulting violence.
In early September 2022, before a major riot at Ironwood State Prison (i.e., Quechan Land), the attorney emphasized that "[a] clear and deliberate indifference to a known, credible threat of violence" was the reality of the current CDCR policies and practices.
In 2020, the CDCR again paused its policy on mixing groups at specific sites after several large riots occurred in state prisons beyond the Avenal State Prison cases in 2018 and 2019 until the system-wide restart of the mixing policy in 2022.
Intermixing hostile groups under the guise of accessible rehabilitative programming and "incremental release" have now been reinstated with predictable results. On Sept. 27, 2022, as documented in a CDCR Rules Violation Report, a large-scale riot erupted between rival gang members at Ironwood State Prison.
The report states that "over 150 inmates were involved in the riot, ignoring orders to get down and stop fighting necessitating the use of force. In some instances force was used to stop imminent loss of life because some suspects were attempting to murder each other."
It is unknown how many men were injured in the riot. Another riot broke out at Calipatria State Prison (i.e., Cocopah Land) on Nov. 29, 2022, in the recreation yard. Sixteen rival gang members wearing state-issued blue shirts, and who were allowed to bypass the correctional officers mandated to do a clothed body search, were set upon 14 rivals wearing white and gray clothes. These 14 people had been searched for weapons.
Staff used "multiple force options" to quell the riot because "the two groups of inmates ignored orders and continued fighting." Multiple men received cuts, slashes and puncture wounds that required medical attention.
We are investigating another riot between rival gangs that occurred on Nov. 30, 2022, at the Corcoran State Prison Substance Abuse Treatment Facility in which 12 men were injured.
We have documentation of four other fights between rival gangs at the Calipatria recreation yard even after the riot on Nov. 29 because the prison continues to use "incremental release" and to set up violent confrontations. The latest incident (that we have documented) related to "programming" occurred on Feb. 1 when a handcuffed known gang member was attacked by a rival gang member with a weapon while being escorted by guards back to his cell.
Speaking to the issues of programming and "incremental release," A.C. said that "to my knowledge, they [the correctional officers] are setting [up] gladiator fights because you have all of this unfolding; it's happening again and again. There's no other logical explanation besides the staging of gladiator fights."
A.C. and her friend L.Q., who has a brother inside, say they have reached out to prison officials, elected leaders and the governor about the issue to no avail. They say the Fresno Bulldogs, classified as a security threat group, "want to program into the general prison population safely and securely." Prison officials seem to be making that impossible.
L.Q. said that "[prison officials] say they didn't know that these rival gang confrontations were going to happen. They say they have never been warned, but our lawyer warned them [in early September 2022]."
She shared a TikTok post from a correctional officer with us; we are trying to confirm the audio content, which appears to suggest that from one of these gladiator fights "six innocent people were stabbed because of the staff's action. It was as if they came to watch this as an event. Some laughed about it."
Over the next few months, we will continue to process the evidence that was provided to us; further investigate the details surrounding the CDCR knowingly placing populations at risk of injury and death; document the CDCR's record of allowing correctional staff to neglect and, possibly in some cases, support gladiator fights; and examine the historical patterns of pausing and restarting the bifurcation of groups across several decades.
We have reached out to leadership and associations to inquire into both the permissibility of the gladiator fights and the spill-out into California communities. We also continue to learn from families, community organizing groups and attorneys who are trying to bring an end to this dangerous policy.
The ultimate goal is to end the violence stemming from the CDCR's actions and hold accountable those who are making California prisons even more inhumane than their reputation precedes.