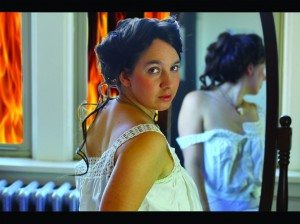 The Rogue Performance Festival is turning 10! We can hardly believe it has already been 10 years, but we are excited to celebrate 10 years of independent performance and art in Fresno. We have added more stages and brought in more participants than ever before.
Centered in the Tower District, Fresno's Rogue Performance Festival is a nationally renowned fringe festival that celebrates independent performers and artists. Fringe festivals are typically non-curated and non-juried events in which the box-office proceeds go to the performers. A fringe festival circuit is well-established in Canada, and Fresno is widely acknowledged to have the largest such event in the western United States.
The Mainstage venues this year are the Broken Leg Stage, Dianna's Dance Studio, the Million Too Club, the Neighborhood Thrift and the Starline. Our Café spots are the City Arts Gallery, the Spectrum Art Gallery and Veni Vidi Vici. We have five visual artists who will be displaying their work at the City Arts Gallery, and we have seven independent films showing at Mike Briggs Properties.
Our Bring Your Own Venue component is packed with eight different venues: Arte Americas, Audie's Olympic, the Brick Wall, Cal Arts Academy–Severance, the Downtown Club, Fresno City College Theater, the Full Circle Brewery and the Voice Shop.
All performances will take place March 3–12. For a complete listing and schedule of performances, check out our Web site at www.roguefestival.com.
Each year, we strive to bring some excellent shows to town and this year is no different. We have a number of performers coming back to dazzle audiences. At the Starline, Carolann Valentino is back with "Burnt at the Steak-Prime Cuts." Also, not to be missed is Baba Brinkman's new show, "Rapconteur."
Dianna's Dance Studio will be host to Ananka's Belly Dance Company's production of "Fantasy Down the Amazon." Patrick Coombs, who last appeared at the 2003 festival, returns in "Foolhardy."
Million Too is packed with performances from Katherine Glover in "Burning Brothels," Martin Dockery in "The Surprise," Kurt Fitzpatrick in "Rebel without a Niche" and Cap'n Scurvy's Ragnorok Hootenanny Jamboree.
The Broken Leg Stage, what we called the Actor's Gym last year, will host new Rogue Festival solo performers Howard Petrick in "Rambo: The Missing Years" and Sia Amma in "What Mama Said About Down There." Also, performing on this stage are John Hefner in "The Road to Nowhere" and a sleeper grand guignol hit from last October, "The Godling."
The Neighborhood Thrift is a new space for the Rogue Festival this year. We are excited to collaborate with them and have them on board. They will have performances by longtime Rogue favorite Tony Blanco in "Mystical Magical Fun," dancers Fallen Orchid in "The Drunken Gypsies" and a new band, "Yesterday Once More: Carpenters Tribute," with the vocal and musical stylings of Katie Lewis, Lisa Kao and Poplord.
Our Café performances are just as hard-hitting as our Mainstage performances this year. At Veni Vidi Vici, we have a returning Rogue singer/songwriter from years ago, That Guy Kevin in "New and Improved"; a brand new Rogue dramatist, Joel Garbutt-Quistiano, in "Horse Pills and Holy Water"; and a magician so amazing he even amazes himself, Bryan Patrick.
The Spectrum Art Gallery has a returning favorite, storyteller Ellouise Schoettler, in "Pushing Boundaries"; the cabaret performance of Lynn Ruth Miller in "Aging is Amazing"; and the jazz compilations of the Janzen Ensemble, just to name a few.
The City Arts Gallery is a brand new space for the Rogue Festival this year, and we cannot wait for you to see what we have going on here. One of our producers is performing this year in her solo show, "Airplantjayne: An Accident Waiting to Happen," definitely a show you will not want to miss. The Red Rag Andy Band will be playing in their new show titled, "Give the Fiddler a Dram," and a student in the Fresno State MFA program will be reading for the San Joaquin Literary Association.
There are so many performance groups and participants in the Rogue Festival's 10th anniversary that we can only scratch the surface here. Check out the full schedule and descriptions of all the shows on our Web site.
Visual art is something we love at the Rogue Festival, and we are excited to have returning artists Aileen Imperatrice and Jennifer Lathrop showing at the City Arts Gallery. New artists to the Rogue Festival are the art compilations of the Department of Nocturnal Affairs and Greg Kaczynski. If you think you remember Greg's name, you do from the hit sketch comedy group Dynamite Klablammo.
The Rogue Festival has seven films this year. Solo performers Tommy Nugent and Barry Smith will not only be bringing in new shows (Tommy at the Starline and Barry at Cal Arts Academy–Severance), but they also decided to bring along their films The Rev Gone Rogue and Diary of a Flagger. Aftershock Studios brings us Stricken, a full-length thriller/horror film shot in Fresno.
The Bring Your Own Venue component of the Rogue Festival always has some surprises, and this year is no different. Longtime participants Cal Arts Academy–Severance features performances by Gemma Wilcox in "52 Pick Up," ART's productions of "Pillow Talk" and "Best Half Foot Forward," and the enjoyable compilation of the Benjamin Boone Quartet with Grammy-Award Winning Drummer Steve Mitchell, David Aus and Nye Morton.
The Full Circle Brewery promises a titillating experience from the performances by the Valley Burlesque Society and Bob Brader's "Spitting in the Face of the Devil." Rhoda Penmarks returns to the Rogue Festival and will perform a live soundtrack to the silent film Dr. Jekyll and Mr. Hyde at Audie's Olympic.
Arte Americas is proud to present "The Stories of Cesar Chavez" as performed by Fred Blanco. The Brick Wall has joined with the Fresno Folklore Society to offer performances by Roger Perry, Boxcar Figaro and the Dalton Mountain Gang.
The Downtown Club brings in Brisa Espanola's performance of "Un Dia Caliente." And the Voice Shop promises a sultry evening of music from Annette Ash and Debi Ruud in "Low Sparks of High-Heeled Girls."
Not only is the Rogue Festival celebrating 10 years of independent performance and art, but this year's festival also happens to fall around Mardi Gras. The Rogue Performances Festival proudly offers a Mardi Gras event that promises to knock your socks off. The Inner Ear Poetry group has challenged our Rogue performers to a Beat Down Slam, and we have answered the call. On March 8, the Iron Bird Café will host the first Rogue versus Inner Ear Poetry Beat Down Slam. This event is a must-see as it will feature the improvisational skills of Fresno poets and Rogue performers alike.
So, as you can see, the Rogue Performance and Arts Festival promises to live up to the expectations of years past and set the bar higher for years to come. We'll see you at the Rogue!
Rogue Performance Festival Venues
Mainstage
Broken Leg Stage: 1470 N. Van Ness Ave.
Dianna's Dance Club: 826 N Fulton St.
Million Too Club: 1145 N. Fulton St.
Neighborhood Thrift: 353 E. Olive Ave.
Starline: 833 E. Fern Ave.
Cafe
City Arts Gallery: 1475 N. Van Ness Ave.
Spectrum Art Gallery: 608 E. Olive Ave.
Veni Vidi Vici: 1116 N. Fulton St.
Gallery
City Arts Gallery: 1475 N. Van Ness Ave.
Film
Mike Briggs Properties: 1212 N. Van Ness Ave.
BYO (Bring Your Own) Venues
Arté Americas: 1630 Van Ness Ave.
Audie's Olympic: 1426 N. Van Ness Ave.
The Brick Wall: 2003 N. Van Ness Blvd.
California Arts Academy–Severance:
401 N. Wishon Ave.
The Downtown Club: 2120 Kern St
Full Circle Brewery: 620 F St.
Iron Bird Café: 1915 Fulton St.
The Voice Shop: 1296 N. Wishon Ave.