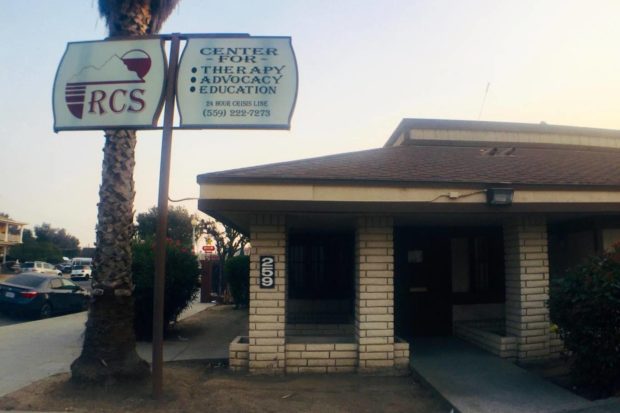 By Kayla Moon
The third annual Women's Art and Music Festival of Fresno (WAMFF) is stirring up a lot of attention and excitement. The event will feature a night of educators, entertainers, speakers, activists and artists.
The collective energy of so many powerful and talented women isn't just about arts and entertainment: It is about helping to solve real issues faced by real people. That is why, more than just highlighting the event schedule, it is important to note the purpose of the event, which in previous years, has raised thousands of dollars to benefit local organizations making big impacts on the lives of women of all ages, their families and, ultimately, the Central Valley.
Brigiett Ritchie, this year's WAMFF director and previous performer at the event, said that the Tower Theater donates space, tech, sound and promotional printing for the entire event. Proceeds from vendors and tickets go to the Tower Theater and 10% goes to an organization that gives back to the families of Fresno.
The WAMFF aims to raise awareness and money for organizations that offer services for free or at a low cost for women and families in need. It is important to know the organizations in Fresno that provide services to women and families in need and to determine how they can be strengthened.
These organizations include, but are not limited to, the Marjaree Mason Center, which was founded by a Black woman who was later murdered by her husband while he was an active member of the Fresno Police Department. Although the founder is gone, this organization lives on for women and families who have experienced domestic violence, offering legal services, housing and many other resources to those who have been affected.
Spirit of Woman also was founded by a Black woman who experienced domestic violence and was inspired by her own journey to build a resource for other women in need. Spirit of Woman is a program for pregnant or parenting mothers in need of substance-abuse intervention.
Lastly, RCS (Rape Counseling Services) assists victims of rape, sometimes moments after a rape has occurred, and others who are in crisis due to being survivors of sexual assault. All of these organizations affect families and generations to come.
As a community, we must be vigilant and dedicated to enriching these programs and continue to honor them for their service and assistance for countless community members. This year, the funds raised at the WAMFF will benefit RCS, and every year the WAMFF's intention is to partner with one of these services and essentially fund-raise for them.
Sylvana Klein, a therapist at RCS, stated that funds go to many different services including direct therapy, task force response teams, education, outreach, free appointments, promoting mental health and working directly with law enforcement. RCS has therapists, an advocacy department and crisis counseling.
Advocates can attend court dates and assist survivors with filing a police report. They also provide free child, family, couple and individual therapy. RCS is known for having a good response time for crisis intervention. The organization staffs a 24-hour crisis hotline service that can sometimes save a life, and it is known by those familiar with RCS that the crisis hotline rings daily. They also have a strong counseling department.
When a rape occurs, RCS has a 24-hour advocacy service that will be at the hospital with the victim who is seeking medical services to help counsel and provide resources for outpatient care. RCS also has been legally recognized to offer these services for the community of Fresno.
Unfortunately, RCS has had difficulty identifying itself as an organization. It was once called a research center for survivors, but that was changed due to the uncertainty of what services were offered. Now holding the name Rape Counseling Services, this name continues to have pushback from some community members. Some believe that the term rape can be extremely triggering for a woman who is seeking services; others find it empowering and a reclaiming or taking back power in using the term rape unapologetically. In the end, it's up to the community and the organization to decide if the name is fit for keeping.
Another service that has been suggested by community members that could be beneficial is a way to follow up with clients who are no longer seeking care. Due to the high risks this populations faces, follow-up for mental health resources can sometimes be as impactful as being there in the moments of crisis.
The concept of long-term support is greatly needed within communities who have experienced abuse, assault and sexual violence. It is important to support these organizations by providing an opportunity for greater levels of training, more advocacy and services, and higher levels of trained professionals.
Community organizers have requested that RCS conduct a confidential survey of all participants to focus on areas of growth that are needed within the organization. Organizers want to know from those who have received services what are their impressions, were the services received helpful and what else would the community members of Fresno like to see from RCS.
In the end, the WAMFF is more than an event, it is a conversation starter. It is a beginning of forging the future of access to quality services in the Fresno area. This event has the potential of being the foundation for strengthening community resources for the families of Fresno for the next century.
Collectively, we can create some of the best services in the Central Valley, and if the focus is right, it could affect all of California. We have to set our standards and expectations high for all who are involved because, in the end, RCS, Spirit of Woman, and the Marjaree Mason Center are all in the business of saving lives.
The Women's Art and Music Festival of Fresno will take place from 3 p.m. to 6 p.m. on Nov. 18 at the Tower Theatre (809 E. Olive Ave.). Tickets are $10 and may be purchased at https://towertheatrefresno.tix.com/Event.aspx?EventCode=1095265.
*****
Kayla Moon is a freelance journalist who focuses on covering women's rights, foster youth advocacy, and environmental and social issues in the Central Valley. Find more of her work at futureofminds.com, We Are Change, The Conscious Resistance, Fresno Flyer and on Instagram at @futureofminds.