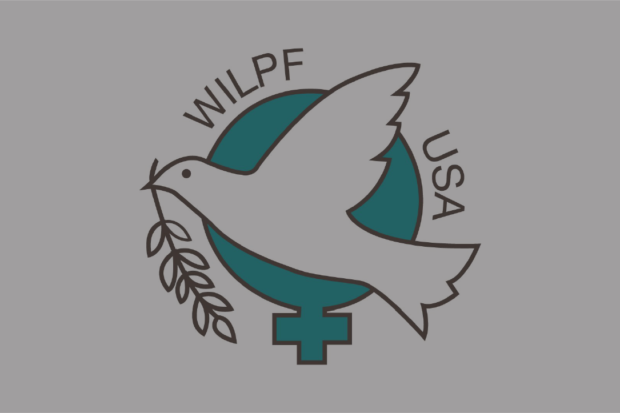 A giant heartfelt thank you to all who donated to WILPF Fresno! It's Not too Late to Donate!
How to Contribute to Your Community via WILPF Fresno by mail:
P.O. Box 5114
Fresno, CA 93755
You can also visit WILPF Fresno on Facebook and Click "Use App" to donate 
UNPACKING RACISM: UNDERSTANDING OUR BLIND SPOTS
(WILPF Fresno's Anti-Racism Committee is a committee of the whole led by Dr. Jean Kennedy. Unpacking Racism meets on the last Sunday of each month via Zoom. To join, contact Dr. Kennedy or the editor.)
DeAndrae Douglas was a guest at one of our group meetings, and he shared his experience. "I have experienced racism from the time I was a young child walking to school and being threatened to get beaten up by grown adults in big trucks with Confederate flags. It continued in high school when some of the older kids would call me names daily.
"And it occurs even today as a firefighter and a business owner (Andahoodie). I have been called names while on duty by some of the citizens I choose to serve.
"People say we have come a long way, but in many ways all we have done is just become better at hiding some of our hate because today it's not cool to be openly racist anymore. In my opinion, the cool thing today is to be offended to be called racist while participating in racist behavior.
"I commend the awesome and loving people of WILPF and my mother for working to unpack racism and identify blind spots."
Unpacking racism is a way to understand, unpack and identify what I call "our blind spot(s)." We all have some level of biases toward particular races. The problem becomes when we use our race and nationality for "power and control."
In my opinion, America was founded on power and racism. Just ask our Native American brothers and sisters who experienced injustice. In fact, we see racism displayed throughout America's history. Anything from police brutality toward Black communities to the White Privilege systems in America.
We must understand racism in order to live in America. It is important for us to call out racism when it's at work. It's all hands on desk if we are to change the system.
I want to make sure we can discuss racism in a safe place and explore the various opinions among our local WILPF group. I am so honored as a woman of color and an immigrant woman to share my experiences.
Our group has a willingness to learn and understand how horrible racism is. Unpacking racism is about understanding the "system of racism" and how it functions. Racism is a "dis-ease" and disables us.
So our local WILPF branch plans to continue to explore unpacking racism until we feel we no longer need to. Our WILPF sisterhood are women from various backgrounds and lifelong journeys, and that is why we believe our discussions are so rich and enlightening.
We conduct our meetings via Zoom on the last Sunday of each month. We meet to challenge our own "blind spots," and I am so honored to be part of this sisterhood as well as to be the facilitator for our monthly discussions.
Now more than ever, we need to be aware of such things as "cancel culture." Our country as we know it is "metamorphosing" before our very eyes.
Hate groups are alive and well in America. America is "becoming…" It's a fact that racism plays a major role in hate groups. So unpacking racism helps us to better understand the "mob group" and "cancel culture" or even the BLM movement.
We are learning the "dangerousness" of racism, as well as our own perception. In other words, do we see a glass half full or half empty? When we discuss how to understand "our blind spot," we are really unpacking our own perceived ideas such as the glass perception concept.
We grow to have a deeper respect for each other. We are getting to know each other in this group. In fact, we can truly say that we are being made aware and developing a greater understanding from various videos, readings and testimonials, and through guest speakers such as De (DeAndrae).
This is an awesome group, and we look forward to 2021 with our ongoing discussions.
—Dr. Jean Kennedy, PsyD/OD.OB
FRESNO GRANNIES SING FOR CHRISTMAS EVE TRUCE
Christmas Eve, 2020: On a cold, dark Christmas Eve with fog settling in, members of the Fresno WILPF Raging Grannies stood quietly in front of their homes to sing "Silent Night."
Some had candles lit, lights of peace and hope. Some sang by themselves, some were joined by family members or friends. Grannies who were driving sang in their cars. Members of the Fresno Folklore Society went outside to play this carol, composed in 1818 in Austria, on a fiddle and to sing.
On this night, the Grannies and their friends all sang with one voice, the voice of hope for peace. In a country that has seen such division, anger and injustice in the past year, the Grannies believed it was important to honor the kindness and goodwill that can be possible when people everywhere set aside their differences and share the love that is possible between them.
It was the brilliant suggestion of Granny Edith Johnson and reminiscent of the Christmas Eve truce during WWI when the English and German soldiers put down their weapons and shared in brotherhood and peace for that one night.
—Nancy Hatcher
The Raging Grannies came up with a wonderful idea inspired by the WWI Christmas Eve where the two sides, for one night, dropped their hatred and sang Christmas carols.
My dad fought in WWI and told me the story many years ago. He was an anti-fascist and peacenik.
—Pat Wolk
Christmas 1914
Roughly 100,000 British and German troops were involved in the informal cessations of hostility along the Western Front. The Germans placed candles on their trenches and on Christmas trees, then continued the celebration by singing Christmas carols. The British responded by singing carols of their own. The artillery in the region fell silent. The truce also allowed burial parties to retrieve recently killed soldiers. The total number of military and civilian casualties in World War I was about 40 million.
Jan. 10, 1915
The Women's Peace Party was founded and Jane Addams elected president. This became the American section of an international organization known as the International Committee of Women for Permanent Peace, which later changed its name to the Women's International League for Peace and Freedom.
Jane Addams wrote, "The League is made up of people who believe that we are not obliged to choose between violence and passive acceptance of unjust conditions for ourselves or others; who believe, on the contrary, that courage, determination, moral power, generous indignation, active good-will, can achieve their ends without violence."
The WILPF Page is usually compiled and edited by Leni Villagomez Reeves (lenivreeves@gmail.com).
---
WILPF MEETING
Feb. 11, 7 p.m., online. Watch your e-mail for the announcement and link or call-in number. For more info, contact Teresa or Leni.
STIR IT UP–WILPF KFCF 88.1 FM
Feb. 27, 3 p.m. (4th Wednesday of each month). Jean Hays does outstanding interviews on subjects involving WILPF interests and activities.
MEMBERSHIP
Send dues to WILPF Fresno, P.O. Box 5114, Fresno, CA 93755.
Send questions and information updates to Evonne Waldo at evonnewaldo@yahoo.com.
WILPF membership is $35/year. Contact Evonne about the low-income rate, sponsored by our contributions above the $35 that goes to the national organization.
COMMITTEES—STILL AT WORK
Though we cannot meet in person.
LEGISLATIVE COMMITTEE
Contact Jean Hays at skyhorse3593@sbcglobal.net.
LIBRARY COMMITTEE
Contact Ann Carruthers at acarruthers@earthlink.net.
EARTH DEMOCRACY
Contact Jean Hays at skyhorse3593@sbcglobal.net.
CUBA AND THE BOLIVARIAN ALLIANCE
Contact Leni at lenivreeves@gmail.com.
ADVANCING HUMAN RIGHTS/WINGS
Contact Bev Fitzpatrick at dfitzpatrick29@comcast.net.
RAGING GRANNIES
Contact Evonne Waldo at evonnewado@yahoo.com.
ANTI-RACISM
Contact Jean Kennedy at drjeankennedy@yahoo.com. Zoom discussion held the last Sunday of each month at 6.30 p.m. To join, RSVP with your e-mail address for the Zoom link to drjeankennedy@yahoo.com or text 559-270-1023.
WOMEN IN BLACK
On hiatus.
Find us on Facebook!