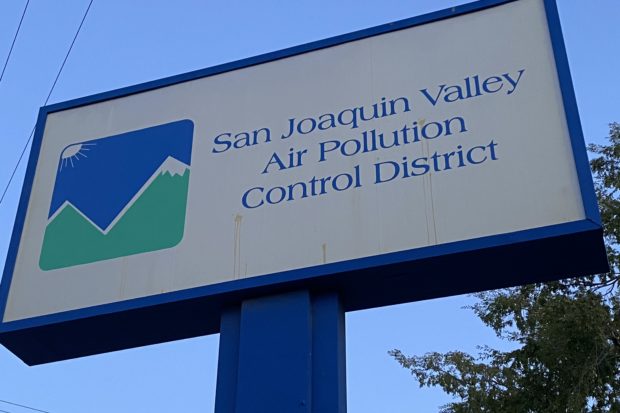 By Nayamin Martinez
Fresno and the surrounding counties have been blanketed with smoke from the Sequoia National Park and Kings Canyon National Park wildfires, forcing many of us to stay indoors and wondering what we could do to protect ourselves.
Bad air quality is not new to us. The Fresno-Madera area has been for more than a decade in the list of the top five worst air quality regions in the State of the Air Annual report issued by the American Lung Association. However, what is new is the toxic combo of high levels of PM2.5 and ozone (among the top pollutants) that we must endure some days.
Before the wildfires became a common phenomenon during our summers, we were used to experiencing high levels of ozone during the summer months, but the PM2.5 levels were not as high as this contaminant was most common during the winter months.
This pattern is no longer the same. During the wildfires that our region has experienced in the past two years, there have been days when we exceeded the federal standards for both ozone and PM2.5 (see Table 1).
Table 1. Days Exceeding Standards for PM2.5 and Ozone
| | | | | | |
| --- | --- | --- | --- | --- | --- |
| Days exceeding standard | 24-hour average PM2.5 exceeded 35.5 ug/m3 | Hourly PM2.5 exceeded 55.5 ug/m3 | 8-hour ozone exceeded 70 ppb | 24-hour PM2.5 + 8-hour O3 | 1-hour PM2.5 + 8-hour O3 |
| June 21 | 0 | 0 | 5 | 0 | 0 |
| July 21 | 0 | 1 | 10 | 0 | 0 |
| Aug. 21 | 9 | 10 | 13 | 7 | 5 |
| Sept. 21 | 2 | 2 | 12 | 2 | 2 |
| Oct. 14 | 5 | 5 | 2 | 2 | 2 |
| Total | 16 | 18 | 42 | 11 | 9 |
Source: SJVAIR.org
Large forest fires in California and the western United States have been more frequent in recent years, and many have been much more devastating. With a changing climate, this will likely continue or worsen, thus it becomes more important to have resources at hand to evaluate the air quality to protect our health and most importantly the health of our children.
Why? Because children breathe more air per minute than adults and have lungs that are still developing, so they are especially vulnerable to health effects during wildfires, especially children that are very young or who already have respiratory diseases.
And sadly, children in the San Joaquin Valley are twice as likely to be diagnosed with asthma before the age of 18.
The good news is that nowadays there are numerous resources at our disposal to find out what the air quality is. It is true that on days such as Oct. 1–4, we did not need an air monitor; our eyes and the irrigation of our throats and lungs were enough to tell us that the air quality was hazardous.
But on many other occasions, we need to consult an air monitoring site. The options are now multiple, each with its own advantages and disadvantages. For your convenience, Table 2 summarizes the main elements of the most relevant sites available in the Central Valley, including how to access the information, the entities operating these sites, and the pros and cons of each one.
Table 2. Air Monitoring Sites
| | | | | |
| --- | --- | --- | --- | --- |
| Name | URL | Operators | Pros | Cons |
| AirNow | Airnnow.gov | U.S. EPA in partnership with other agencies including the National Oceanic and Atmospheric Administration, NASA, National Park Services and local air agencies | Access to local, national and international air quality data Uses info. from regulatory monitors | Info available only in English No e-mail or text alerts |
| Purple Air | https://map.purpleair.com/ | Monitors are privately owned, installed and operated by individuals, companies, organizations | Access to local, national and international air quality data | Data is obtained from non-calibrated monitors that might compromise the quality of the data |
| Real Time Air Advisory Network (RAAN) | www.valleyair.org/myraan/ | San Joaquin Valley Air Pollution Control District (SJVAPCD) | Online, 24/7 access to hourly air quality information for the Central Valley Automated e-mail or text notifications when air quality is poor Specific health guidelines for outdoor exercise | Info available only in English (registration for text alerts available in Spanish) Data is based only on 37 regulatory monitors located across the eight Central Valley counties |
| SJV Air | sjvair.com | Collaborative of nonprofit organizations from Kern to San Joaquin counties including Central California Asthma Collaborative, Central California Environmental Justice Network, Valley Improvement Project and Little Manila Rising | Online, 24/7 access to air quality information that is updated every 5 minutes Info available in English and Spanish People can sign up to receive text alerts | Info only available for San Joaquin Valley |
In case you are wondering which site is your best bet, it depends on your language ability and preferences. Unfortunately, Spanish speakers have only one choice: SJVAIR. Given the size of the Spanish-speaking population in our region, it is appalling that the San Joaquin Valley Air District (SJVACPD) has not translated its Real-Time Air Advisory Network (RAAN) into Spanish. And believe me, it is not because we have not asked them to do it; it is just another example of who they really are interested in serving.
English speakers have more options, and here are some ideas that can help you narrow them down.
If you are looking for more localized air quality data, the Purple Air Network is a good option as it displays information from every monitor that is active in your region, thus you have access to hundreds of devices, and the odds of finding one near you are higher.
If you prefer more quality assurance, one that comes from higher-end monitors, you can opt for RAAN, although the choices of finding a monitor near you are more limited as there are only 37 monitors for the entire San Joaquin Valley.
A good hybrid is what SJVAIR offers. Data displayed on this site include the regulatory monitors, a network of 60 Purple Air monitors that have been calibrated next to the regulatory monitors to ensure data is more accurate, plus there is an option to also see the data from all the private-owned Purple Air monitors.
In the south-central part of Fresno, 10 additional monitors were installed by the SJVACPD as part of the AB 617 program. These monitors also offer real-time air hourly quality data.
Regardless of which site you choose, make sure to check a site before you and your children are outdoors, especially when exercising, biking, playing or doing any activity that requires heavy exertion. If your children are at school and you are concerned about the air quality, you can call the school and ask their protocols for bad air quality days.
Many schools in the Central Valley have worked with the SJVACPD to access air quality data to inform their decisions about outdoor activities, but practices vary widely between schools and school districts.
Next month, we will share more details about the "Healthy Air Living Schools Program" and an analysis of its successes and failures. In the meantime, check the monitoring sites before you head out.
*****
Nayamin Martinez is the executive director of the Central California Environmental Justice Network.