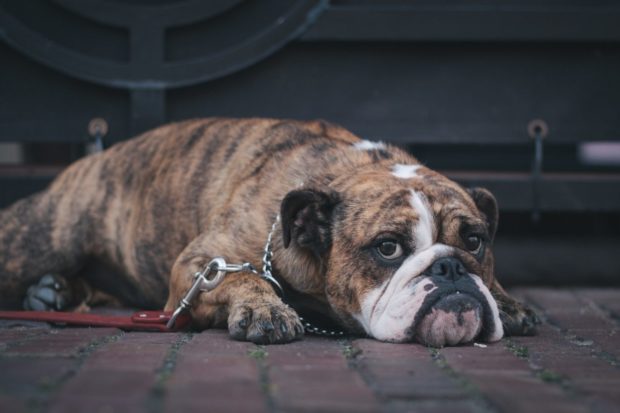 By Christine Saviez
We can save them all. I will save them all. I can't cure cancer. I can't make a vaccine to stop the spread of HIV. I can't solve world hunger. But I can save the animals. I can change the course of history. I have that power and so do you.
The No Kill Equation can save our country's homeless pets from death. I live in Fresno, a key area of California's Central Valley. Fresno County has held one of the highest animal shelter kill rates in California for several years. Fresno County animal shelters kill over 100 cats and dogs each day. The extreme level is clear when compared to other California counties. Santa Clara County is twice the size of Fresno and its shelters kill 23 dogs and cats per day. Los Angeles County kills 279 dogs and cats daily even though they have 10 times the population of Fresno.
Our extreme animal shelter kill rate paints our community as cruel, hard hearted, and some may even say immoral. Since what kind of people would refuse a lifesaving formula and allow for mass killings of the innocent? Well, unfortunately most Central Valley residents aren't aware of the life saving solution. And Fresno Board of Supervisors and City Council members have not shared this information with their voters, despite the fact that animal advocates have educated them about the NO KILL Equation.
The NO KIll Equation is a lifesaving formula that when used comprehensively can reduce the animal shelter kill rate to less than 10%. The NO KILL Equation means that no healthy, treatable, adoptable animal will be put to death. It has already taken hold in San Francisco County, San Diego County, and the City of Los Angeles. San Francisco County will not euthanize any healthy treatable animal. This past July, San Diego County implemented the "Getting to Zero" policy. As of 2015 no healthy adoptable animal in San Diego County will be euthanized.
In 2012 the City of Los Angeles, with the full support of their City Council and City Manager, launched No KILL Los Angeles (NKLA). NKLA is a citywide movement committed to ending the euthanizing of any healthy treatable animal by the year 2017. It was launched with celebrity fanfare at the House of Blues, a popular nightclub on the Hollywood Sunset Strip. Oscar winner Hilary Swank was in attendance saying, "It means everything. It means no more killing of innocent animals who just want to love and give love. It means changing the path of a soul." Even more impressive than NKLA's launch is its success. "Since the launch of NKLA in 2012, the number of pets being killed in L.A. city shelters has decreased by 56%."
One would think that Fresno, a county with one of the highest animal shelter kill rates in California would implement the NO Kill Equation quickly. One would think that City Council members and Board Supervisors would grasp at this chance to bring light and hope to their people. And one would think that the very organizations that are propped up to shelter our homeless pets would carry out the NO KILL Equation tirelessly. Yet even with the knowledge to save lives laid at their feet they've done nothing.
The CCSPCA (Central California Society for the Prevention of Cruelty to Animals) has held Fresno's animal control contract since 1946. 70 years later it's methods are the same: cage homeless pets, wait for adoption or for a human to claim, if nothing then kill. In 2012, public discontent lead to a split. A for profit entity took over the County animal control. The CCPCA still held the contract for the City. The cage and kill method prevailed in both.
In 2012, Fresno City Council member Clint Olivier, Fresno Board Supervisors Phil Larson and Henry Perea along with then Assistant City Manager Bruce Rudd held meetings with local animal advocates. These men informed us that the public rejected a 1/10 of a penny sales tax increase called Measure H. The funds from Measure H would have raised money to end Fresno's shelter pet crises.
In the meetings Olivier, Perea, Larson and Rudd refused to discuss as to why a 1/10 of a penny sales tax increase that would have saved the lives of tens of thousands of animals did not garner support. Animal advocates were never shown poll numbers, we never saw the types of questions the public were asked, or if the public was surveyed by email, or in person. We were not allowed time toask a single question about the research of Measure H. Furthermore, the minutes of the meetings report details that were never said in the actual meetings and minutes of later meetings are nonexistent. It is my belief that the City and County officials made false claims.
The saving of the helpless will come from us, not from the leaders we elect. There are thousands of local governments like Fresno across the United States unwilling to save the lives of the innocent.
Enter the hero. You are the hero. We can save them all and we will. Speak for the voiceless, learn about the NO KILL Equation, and save homeless pets. The fight has just begun. The fight for for the lives of homeless pets across the United States will begin with you. Victory is inevitable.
*****
Christine Saviez is the president of Spay and Neuter Cuter, Inc.