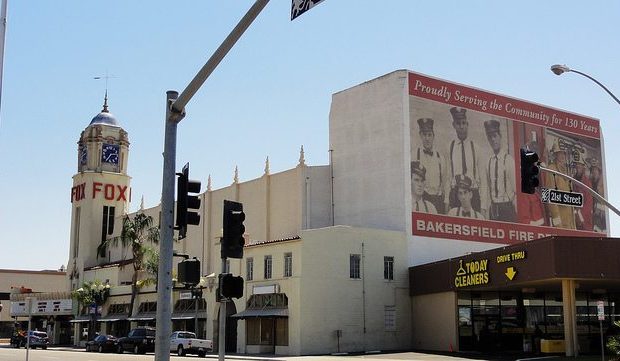 By Tom Frantz
Sometimes, in the struggle for environmental justice, there are small victories. Residents of Kern County recently had a big one.
About ten years ago, the fossil fuel industry was looking at carbon capture and sequestration (CCS) as a means of decreasing their impact on global warming. The basic idea was to capture carbon dioxide from smokestacks and pump it back into the ground.
British Petroleum came up with a plan to do this in the Long Beach area burning petroleum coke from a nearby refinery. They called it Hydrogen Energy California or HECA which sounded clean and modern, but this was to be a filthy power plant in terms of criteria air pollutants.
Residents in the area immediately told BP to go to hell. So, BP went to Kern County with their plan.
In Kern County they hooked up with the Department of Energy who offered them four hundred million dollars if they would use coal as their main fuel. The captured CO2 would be pumped into the Elk Hills oil field for enhanced oil recovery. They added a fertilizer manufacturing component as well. The project was sold to a New Jersey energy company that would use the stimulus funding to get all the necessary permits.
This project was finally beaten in March of this year by the tenacious long term opposition of a coalition of Kern County residents. It was truly David slaying Goliath and good over evil. It was truth winning out over lies. It was local farmers and environmentalists joining each other closely in a very long struggle.
This was a victory over the US Department of Energy (DOE) which wasted hundreds of millions of taxpayer dollars trying to get HECA permitted. It was sweet revenge over the DOE project manager, Fred Pozzuto, who came to Buttonwillow and made fun of the Hispanic names of non-English speaking residents who wished to make public comments.
This was a victory over Harvard Professor, Daniel Schrag, an official science advisor to President Obama, who was paid $100,000 by HECA to sell the project to the DOE.
This was a victory over the California Public Utility Commission which illegally coordinated in secret emails with PG&E to support the project.
This was a victory over the Environmental Defense Fund and Tim O'Connor who supported HECA strongly behind the scenes by lobbying the California Energy Commission and the Air Resources Board on the need to demonstrate CCS technology in Kern County despite the huge negative environmental impacts.
This was a victory over Coalition for Clean Air board chair Erik Neandross whose private PR firm was hired by HECA to smooth over the environmental concerns of local residents.
This was a victory over the San Joaquin Valley Air Pollution Control District which claimed publicly that HECA's 500 tons of new pollution each year would actually result in cleaner air because of their purchase of 35 year old emission reduction credits and a few million dollars paid for new wood burning stoves for valley residents.
This was a victory over the Buena Vista Water District which agreed to sell seven million gallons a day of irrigation water to HECA for cooling purposes.
This was a victory over the City of Wasco which approved, with no environmental review, a huge expansion of the local coal depot located next door to 200 farm worker families.
This was a victory over Occidental Petroleum which initially thought enhanced oil recovery with CO2 was a good idea and welcomed HECA but later pulled out because there was too much risk.
This was a victory for the residents of Tupman who were going to be living dangerously close to a million tons of explosive fertilizer and in fear daily of suffocating leaks of CO2 and the inconvenience of 500 daily trucks through their neighborhood.
Finally, this was a victory for the dozens of farmers and farm workers who did not think it appropriate to build a monstrous and dangerous factory and power plant next to their fields and homes. They adamantly refused, despite offers of large amounts of money, to allow any permission for a railroad to be built through their property, and they refused to give any permission for storage of vast amounts of CO2 under their fields.
Finally, it is a victory for the earth over the fossil fuel industry in the struggle to prevent catastrophic global warming.
*****
Longtime clean air advocate Tom Frantz is a retired math teacher and Kern County almond farmer. A founding member of the Central Valley Air Quality Coalition, he serves on the CVAQ steering committee and as president of the Association of Irritated Residents. CVAQ is a partnership of more than 70 community, medical, public health, environmental, and environmental justice organizations representing thousands of residents in the San Joaquin Valley unified in their commitment to improve the health of Californians. For more information, visit www.calcleanair.org.