By Community Alliance Staff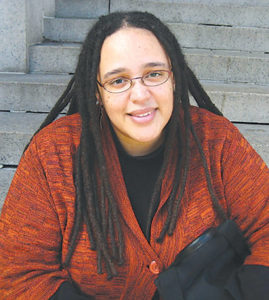 The Board of Trustees of the Unitarian Universalist Church of Fresno unanimously moved to hire the Reverend Sofia Betancourt as its interim minister. Reverend Betancourt will join the Unitarian Universalist staff in early August, according to Bill Regonini, president of the Board of Trustees.
"Sofia brings the right blend of ministerial and life experiences, scholarship, compassion, and foresight to help guide us through our upcoming ministerial transition," Regonini said. "We are confident she will be a wonderful resource of wisdom and insight for us as we raise and answer questions about ourselves and the path of our church. Through this transformative process, we will gain clarity about the exciting challenges which lay ahead in the evolution of the UUCF to help prepare us to call our next settled minister."
Sofia is currently a consulting minister at the Unitarian Universalist Fellowship of Storrs, Connecticut. Previously, she has served as the called minister at the First Unitarian Universalist Church of Stockton, the director of racial and ethnic concerns on the national staff at the Unitarian Universalist Association, the marketing director of the Pacific Central District of the UUA, an intern and summer minister at the UU Church of Berkeley during the church's transition to policy governance and was the co-founder of an interfaith, earth-centered Campus Ministry at Cornell University.
Reverend Betancourt earned her M.Div. at Starr King School for the Ministry where she served as a member of the Board of Trustees, chaired its Admissions Committee and served on its Worship Committee. She is currently in the dissertation writing stage of a Ph.D. program at Yale University in religious ethics and African-American studies.
"I would love to bring my skills and passions into a community that is looking toward growth, has a broad range of theological beliefs and is challenging itself to live out its values in the world," said Reverend Betancourt.
Sofia succeeds the Reverend Bryan Jessup, who will be retiring in July after overseeing the ministry of the church for the last 15 years. Reverend Jessup was called as the church's minister in 1998 and since has been instrumental in coordinating the construction of the new sanctuary and facilities on Chestnut and Alluvial, as well as expanding membership and affirming the church's commitment to the interfaith community.