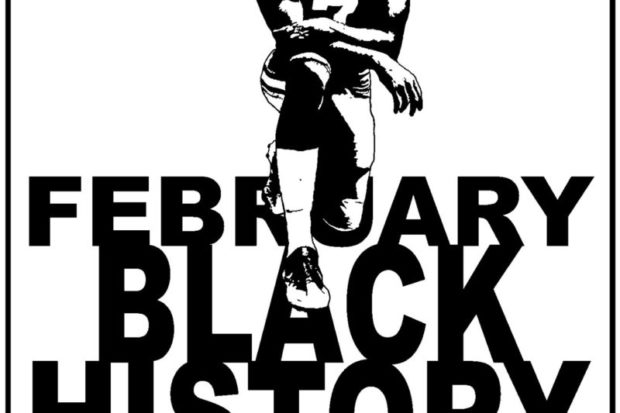 By Sarah Hayes
Trust Black Women was the trending hashtag coming out of Alabama the day after the special Senate election there. Leading into the election, coverage echoed that the outcome would depend on Black voter turnout. Black women overwhelming voted for the Democrat, Doug Jones. If we learned anything from the recent wave of Democratic wins in the country, it is to trust Black people. We have witnessed what happens when there is legitimate engagement and activation within the Black community.
Throughout the decades, Black leaders and organizers have been at the pinnacle of initiating change and pushing votes for Democrats. Attacks on marginalized groups are not new, however, there has been a renewed interest in political engagement in response to the current administration. Trump's presidency did not originate racism and hateful speech but has emphasized what was already there. In response, people are curious as to how they can play a part in encouraging marginalized groups who bear the brunt of these vocal attacks from the administration.
Black political activity is expanding rapidly in the Central Valley. With multiple Black candidates running locally and an increase in Black political engagement, many groups also are now on the frontlines of fighting for the Black community. Some of these groups are as follows:
BAPAC. The Black American Political Association of California (BAPAC) is committed to creating and maintaining a proactive political posture in securing equitable rights for African Americans. BAPAC creates political resources for African Americans to actively advocate for education equity, economic development and equal protection under the Constitution. It accomplishes this mission through social justice events, empowering youth and community engagement.
BAPAC plays a central role in Fresno Black political activity by orchestrating candidate debates for community members to have direct access to candidates. BAPAC has become heavily engaged in creating a presence in the Central Valley. From 13 members in 2016 to more than 50 members in 2018, the Central Valley BAPAC chapter has centered on capacity building. Lastly, it is active in introducing and maintaining relationships between African American community leader— direct relationships with agents of change.
BWOPA. The dynamic women of Black Women Organized for Political Action (BWOPA) have been a force of change for decades in the Central Valley. BWOPA is a group of dynamic women who actively advocate for the elimination of disparities that tend to affect Black women.
BWOPA's primary mission is to activate, motivate, promote, support and educate African- American women about political engagement. Its core issues are health, education, criminal justice and economic security. Understanding the intersection of racism and sexism, BWOPA seeks to create a space for Black women to have a voice speaking on disparities and failures of policies.
There is a new rise of political action occurring in Fresno. Recently, Black millennials have stepped up to establish their own change locally. Three new organizations are committed to advancing the economic, social and political strengths of the young Black community.
BLOC. Black Leaders Organizing Change (BLOC) was established to bring Black professionals together to network, service the community, and collaborate and develop future leaders. Headed by S.J. Davis, BLOC is a combination of health professionals, small business owners, social justice advocates and teachers who are committed to direct service in the community. Traditionally, BLOC holds monthly mixers for young professionals to connect and share their collective work. BLOC plays a crucial role in providing a space for young professionals in their respective fields to collaborate with one another.
Central Valley Urban Institute. The Central Valley Urban Institute is a new nonprofit organization that seeks to create a culture of opportunity for the most disadvantaged populations. Coming off a highly successful launch event, the Institute aims to bring stakeholders together to assist in solving some of Fresno's biggest challenges. Led by Eric Payne, the Institute serves as a space to hear from Fresno's major policy wonks' expertise when it comes to alleviating Fresno's disparities. The Institute is a promising addition to Black political activity in providing evidence-based policy solutions to urban problems.
Black Young Democrats of Fresno County. The newest club on the scene is the Black Young Democrats of Fresno County (BYDFC), an official chapter under the California Young Democrats. The BYDFC provides a space for Black millennials to advocate for progressive legislation to bring equitable local and statewide legislation. The BYDFC campaigns for active representation of young Black Democrats to have a seat at the political table.
Black millennials will play a crucial role in the next election, and the BYDFC intends to be a part of increasing voter turnout. Activated around policy issues such as criminal justice reform, jobs and higher education, Black millennials understand the sense of urgency and motivation to establish change in their respected communities.
The Black Young Democrats of Fresno County are committed to the engagement and mobilization of young Black/ African American leaders. They plan to participate in civic engagement through education, advocacy and political activism to strengthen our influence in the politics and policies that affect our lives.
Subscribe to the Facebook page of these organizations to stay updated on future events.
*****
Sarah Hayes is a recent graduate of Fresno State who works as a research, writer and organizer. She is passionate about highlighting Fresno's diverse communities and enjoys frequent trips to garden nurseries. Contact her at hayesvsarah@gmail. com.
Black Political Organizations in the Fresno Area

BAPAC

Black American Political Association of California

Contact: Debbie Darden, debbiedarden@comcast.net

Web site: bapacfresno.org

Meets the second Tuesday of each month at 6 p.m. at Valley PBS, 1544 Van Ness Ave.

BLOC

Black Leaders Organizing Change

Contact: S.J. Davis

Facebook: BLOCFresno/

BWOPA

Black Women Organized for Political Action

Contact: Cynthia Sterling, cass2011@ymail.com

Facebook: BWIPAFresnoSJV/

Meets the first Monday of each month at 5:30 p.m. at the Downtown Business Hub, 1444 Fulton St.

Black Young Democrats of Fresno County

Contact: Sarah Hayes, fresnoblackyoungdems@gmail.com

Facebook: Fresnoblackyoungdemocrats/

Central Valley Urban Institute

Contact: Eric Payne,

eric.paynecmc@gmail.com

Facebook: eCentralValleyUrbanInstitute/

NAACP–Fresno

Contact: fresnonaacp@gmail. com

Web site: www.fresnonaacp. com/

Meets the third Thursday of each month at 6 p.m. at 1910 Mariposa Mall (EOC Bldg.), Room 310

West Fresno Democratic Club

Contact: Charles Taylor, emilia103@gmail.com

Web site: westfresnodemocrats. club/

Meets the third Saturday of each month at 9 a.m. at Rocio's Mexican Restaurant, 1141 B St.