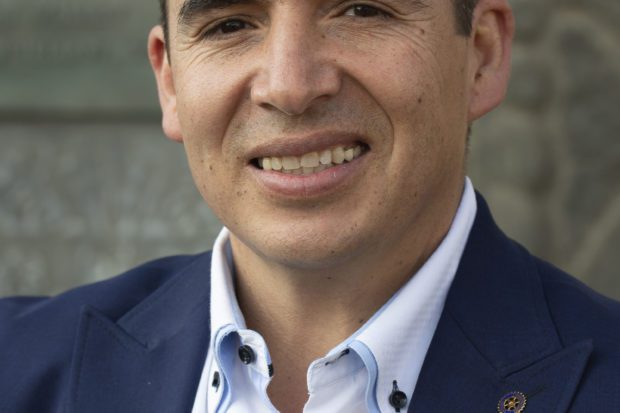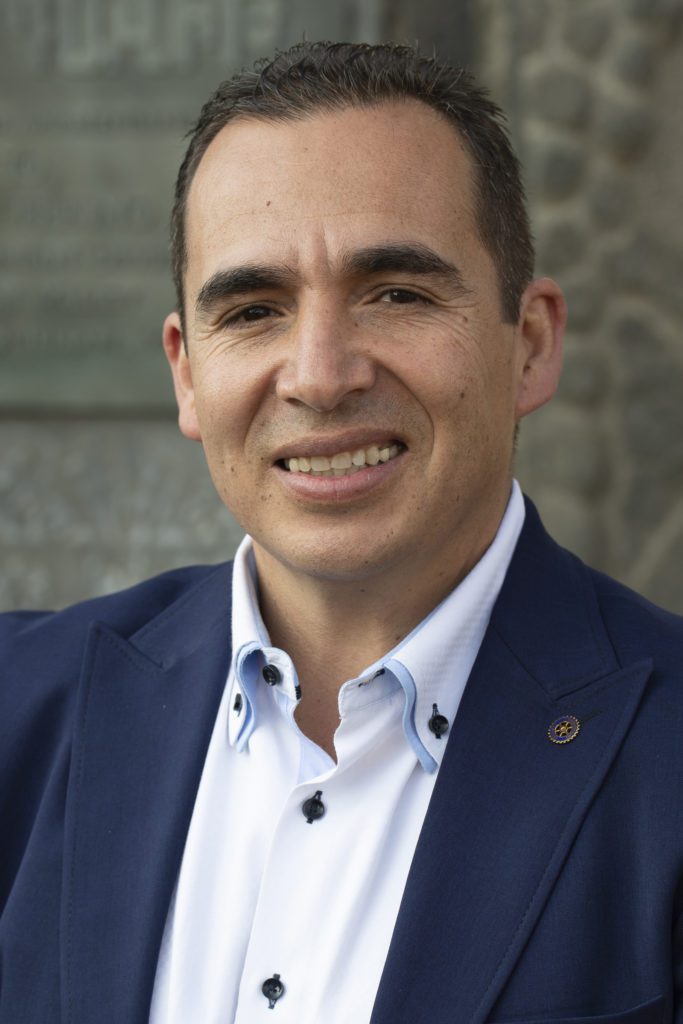 On Jan 27, Jose Antonio Ramirez, 50, announced his candidacy for the Fresno County Board of Supervisors District 4 seat. He has been the city manager of Orange Cove, Firebaugh and Livingston.
Ramirez was born in Michoacan, Mexico, and came to California at the age of three to join his mother, who was a farmworker in the San Joaquin Valley. The family later settled in Easton, south of Fresno.
"To be a supervisor is public service, and I think I have the experience of listening to the people and implementing solutions," said Ramirez. "I grew up in District 4, [and] I know it very well."
To become a supervisor, Ramirez would need to defeat two-time incumbent Buddy Mendes, a dairy farmer from Riverdale.
Fresno County is controlled by conservative supervisors who refused to redesign the boundaries of their electoral districts taking into account demographic changes over the past 30 years. They want to maintain power and guarantee that they'll stay in office. One of those conservative supervisors is Mendes.
In fact, all five supervisors are male, and only one is not White—Supervisor Sal Quintero—even though Fresno County has a 53.6% Latino majority.
"I am a social entrepreneur, I want to help people to help themselves," said a confident Ramirez.
He studied engineering and has a master's in municipal administration.
"I can listen to different voices, and I want to listen to people from other districts," said Ramirez. "I want to unite, not to divide."
Mendes, on the other hand, has a history of vitriolic rants against those who differ from him.
On Feb. 7, 2018, he shouted down environmental activist Janaki Jagannath during a water prices discussion at a public meeting.
On July 20, 2020, during a joint Fresno County–City of Fresno meeting about Covid-19 and the use of federal funds received to confront the pandemic, Mendes used his power as chair of the Board to cut off presentations and stop the county administrative officer from answering a question regarding the allocation of funds by the supervisors.
The list could go on.
And the list of problems residents of the county face is also a long one.
"Water is an important issue, people want to have drinkable water," said Ramirez. "It is a very complicated issue."
He explains how the pandemic exposed limitations for young students to access the Internet. "In some rural areas, Internet access is very limited and this affects low-income residents."
Ramirez also lists two other issues as important for District 4 and the county at large: affordable housing and public safety.
Regarding the homeless crisis, Ramirez said that there is money available to confront it.
"We need civic participation to discuss creative ideas about the issue; we [have] ignored this topic for a long time," said Ramirez.
The primary election will take place on June 7.