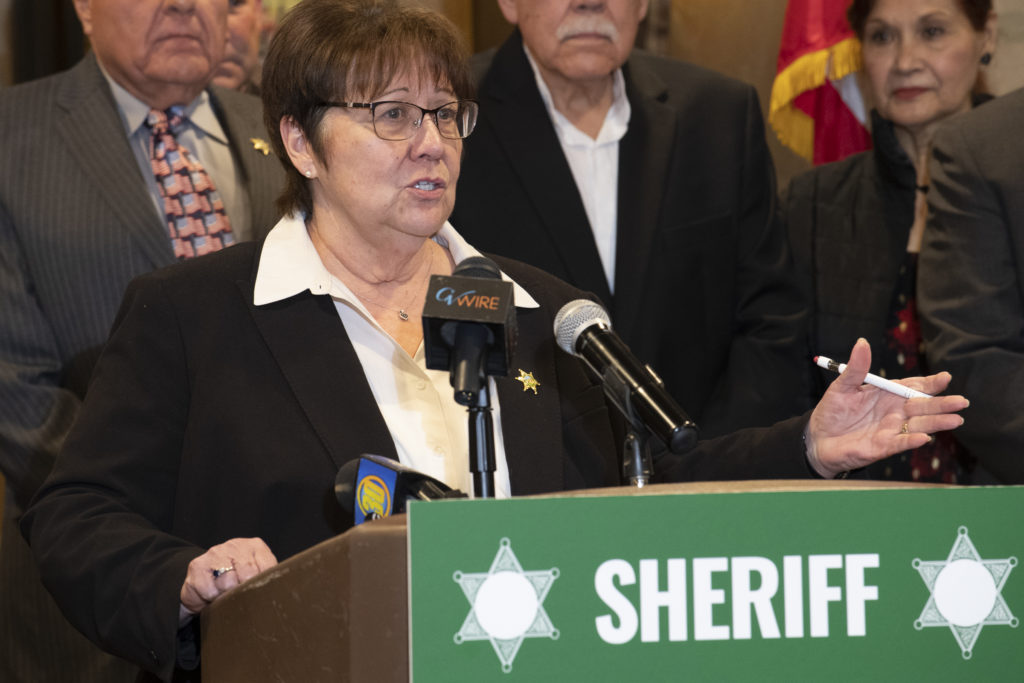 By Community Alliance Staff
Fresno County Sheriff Margaret Mims announced on Feb. 18 that she is retiring. But hold the firecrackers; she will retire when her term ends later this year. She was first elected in 2006.
Mims started her career in law enforcement as a police officer in Kerman more than 40 years ago. In 1983, she joined the Sheriff's Office.
Mims has been criticized by immigrant rights advocates for cooperating with ICE (Immigration and Customs Enforcement, known until 2003 as Border Patrol), transferring detainees without legal residence from the county jail. These detainees then start a long process—sometimes lasting several months or even years—to be deported, usually changing detention centers at multiple privately owned facilities.
Some immigrant rights activists believe the long deportation process is a way to funnel more money to those private detention centers, a cost that is ultimately borne by the taxpayers.
Despite having evolved from a Democrat to a Decline to State and now a Republican, Mims is a Trump supporter, who met with the then-President when he visited California in September 2020. In a previous meeting with Trump, Mims made the case against sanctuary laws, which she considers "a disgrace." Sanctuary laws provide some basic human rights protections to immigrants.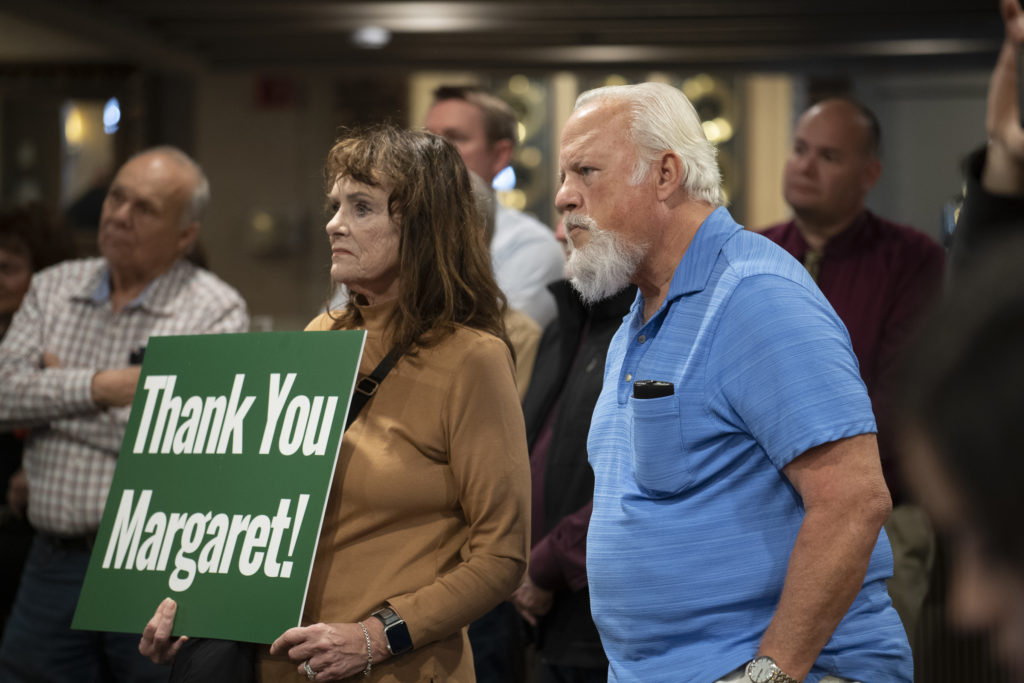 In June 2020, Mims stated that her office would not enforce the mask mandates established by Governor Gavin Newsom as a tool to prevent the spread of Covid-19.
Last year, the Community Alliance newsstand in front of the County Jail (operated by the Sheriff's Office) was stolen a few times. Thanks to a hidden GPS, when the newsstand was stolen on New Year's Eve 2021, it was discovered at a location that was a satellite jail of the Sheriff's Office.
Replying to an inquiry from Mike Rhodes of the Community Alliance about what had happened with the newsstand, Mims replied, "Through my inquiry I discovered that jail personnel had removed the newsstand." She went on to say that "at the very least my staff should have contacted you prior to removing the stand and I apologize for that not being done."
Certainly, Sheriff Mims isn't a defender of the First Amendment.