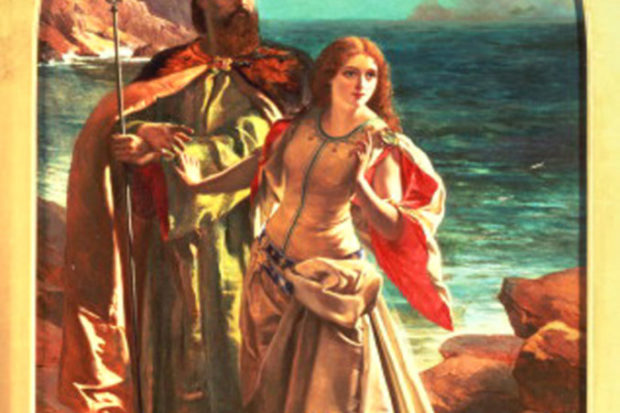 By Alfonso C. Hernandez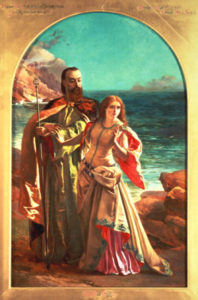 The Metropolitan Opera House of New York City is broadcasting its Live on Screen productions to be seen in local theaters such as the Galaxy Theater in Porterville. These live productions are on Saturday morning at 10 a.m., with a repeat on a Wednesday at 6:30 p.m. For opera lovers, it is quite a thrill to see them on this rural corner of the earth at the same time they are performed in New York City.
Shakespeare's The Tempest, a new production by the Met, with a flawed libretto by Meredith Oakes, music composed by Thomas Ades and directed by Robert Lepage, was a real surprise. Audrey Luna as Ariel and Isabel Leonard as Miranda had incredible top of the register high notes that at times became shrill and ear piercing, especially in the case of Luna. I have no idea how one can sustain such singing during several performances.
Prospero, sung well by Simon Keenlyside, showed a muscular body with fine pectorals covered with graffiti indicating languages, signs and formulas. This "conceptual" presentation of Prospero was the most flawed because Prospero, showing his pecs, is not believable as a man who can order nature to rage or to stand still.
Alan Oke as Caliban became sympathetic as he calls for many small Calibans born from him and Miranda, and as he and Ariel are left alone on the island after the Italian aristocrats leave.
Shakespeare's Otello, music by G. Verdi, was sung to perfection by Renee Fleming as Desdemona. Fleming made her debut at the Met with this role almost two decades ago. In the "Willow Song" and the "Ave Maria," Fleming showed her mastery with her rich, expressive voice and acting skills.
Unfortunately, John Botha, as Otello, did not match Fleming's qualities and seemed to avoid looking at her. Botha's voice is excellent for the character, but his feeble acting made his Otello extremely weak. No jealousy, no fury, no vulnerability, no terror and only one single wide-eyed expression. I simply stopped looking at Botha's face and movements during the opera in order not to laugh. Even Falk Struckmann's Iago did not convince me in his malignancy.
Harry Bicket directed La Clemenza di Tito, perhaps the most interesting political and romantic opera by W.A. Mozart. The Emperor Tito must marry a Roman citizen although he loves a foreigner. Vitellia (Barbara Frittoli), who is passionately loved by Sesto (Elina Garanca), wishes to revenge her father whom Tito deposed. She convinces Sesto to burn Rome and kill Tito, who now wants to marry Servilia (Lucy Crowe), who in turn loves Anio (Kate Lindsey). Tito, who struggles between punishing Sesto and his idea of clemency, finally forgives everybody because he does not want to pass to posterity as a revengeful emperor.
The music is glorious, the singing incredible beautiful, the decor perfect. Still, I would have preferred seeing two male counter tenors in the roles of Sesto and Anio. Women playing males on the stage, despite their handsomeness, are not masculine enough to make me suspend my disbelief.
When we saw Otello, there were six individuals in the enormous area of the Galaxy Theater; for The Tempest, only my sister and I were present; but for La Clemenza, we were eight people. Live from the Metropolitan of New York gives us the opportunity to see productions from the best opera house in the world. Up to now, few take advantage. What does this tell about the cultural condition of our region?
*****
Alfonso C. Hernandez is a writer and poet from Three Rivers, Calif.