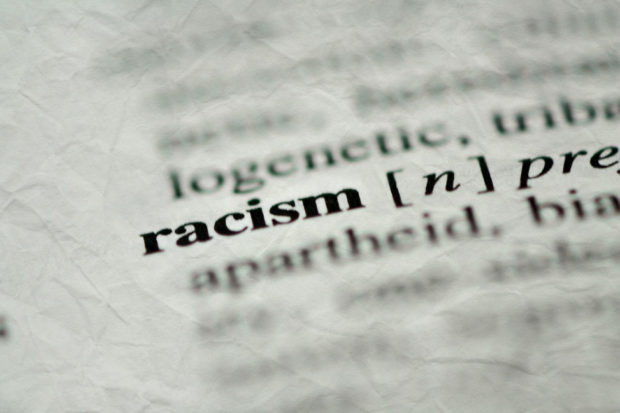 By Kevin Hall
A pustule occasionally erupts on Fresno's complacent face of institutionalized racism. At the Jan. 25 City Council meeting, it was Council Member Steve Brandau's turn. Again. He apparently thought he was cast to play the role of Council Member Oliver Baines's anger translator, a la Keegan-Michael Key's Luther, but Brandau wasn't joking when he used the pejorative "poverty pimps."
Together with his fellow Council Member Garry Bredefeld, the city's two north-end representatives are reveling in the new era of Trump-level standards of behavior by public officials. Bredefeld has offended Fresno's Black residents more than once in his short time in office, so he managed to stay quiet on this occasion.
Unfortunately, during the outburst and afterward Baines maintained a stony silence and offered no voice of defense for the attack on his constituents. While, over Brandau's strenuous objections, Soria apologized on behalf of the Council, she refused to allow any rebuttal from the audience. Quintero, er, Chavez, stayed quiet.
Mystifyingly, Baines clearly didn't see this as an attack on residents of District 3. Perhaps because Brandau directly attacked Ashley Werner and Leadership Counsel for Justice and Accountability itself and Werner is White, Baines didn't react.
But Leadership Counsel has been representing Concerned Citizens of West Fresno for nearly a decade in the Darling Rendering Plant fight. They played a critical role in the recent struggle to secure $36 million in Transformative Climate Communities funds for West Fresno and were deeply engaged in the 2014 General Plan update and the Southwest Specific Plan. Both groups were active in West Fresno before Baines moved there to run for office—decades before in the case of Concerned Citizens, and they will there long after he's gone.
Perhaps Brandau's ugly metaphor needs to be broken down for his fellow Council members. In addition to verbally abusing Werner in a public meeting and slandering her organization, a nonprofit staffed overwhelmingly by young women of color, by calling them pimps he is also saying their clients are engaged in a form of prostitution. Those clients are Concerned Citizens, whose members are predominantly Black, and South-Central Neighbors United with Latino and Black membership.
The comment is meant to discredit and defame, which is why Fresno's mini-Trump seized on this topic filled with ugliness and exploitation in a city struggling to address the sex-trafficking of minors crisis.
The question for the City Council to address, and ask Brandau to explain, is simply: Why does he regard the actions of politically engaged residents and community-based organizations as akin to prostitution? And is there really no one on the Fresno City Council with the integrity and courage to publicly challenge such behavior?
*****
Kevin Hall is a former Fresno County Planning Commissioner and a long-time air quality advocate