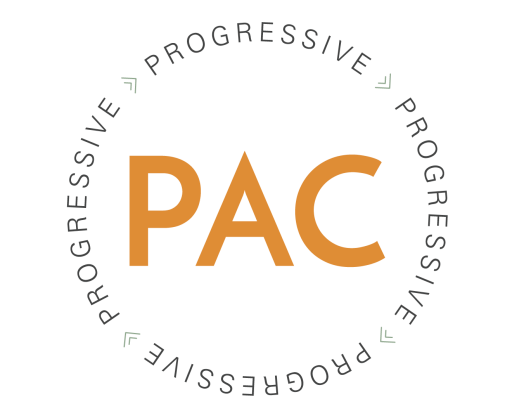 April 2019 CVPPAC article for the Community Alliance

By Mike Rhodes
Friends sometimes ask how in the heck are you going to elect progressives in Fresno and the Central Valley. They say this is the most conservative region in California that has always elected conservative Republicans. The Central Valley Progressive PAC disagrees with that analysis, and here is why.
While it is true that conservatives have political power, it is also a fact that they don't represent a majority of the people. Conservatives, who represent the interests of the affluent, win elections because of a rigged electoral system that suppresses the vote of the poor and people of color; they funnel enormous amounts of money to Republican candidates and attack progressives to maintain business as usual.
What are we going to do about it? We are going to fight like our lives depend on it because they do. Bad air quality, lack of healthcare and not having enough affordable housing is literally killing us. Now they want to cut Social Security, Medicare and Medicaid so they can give more money to the military and give larger tax breaks to billionaires.
The CVPPAC has developed a strategic plan for the next year that includes the following:

Workshops to make progressives more effective in running for public office
Working on the next special election—Fresno City Council District 2
Precinct walking, phone banking and social media campaigns for progressive candidates
Engaging with elected officials and getting their support for issues of concern in the progressive community
A youth voting engagement campaign
A big fall fund-raiser to raise money for progressive candidates
Defeating Trump and all he stands for
You can be a part of winning political power in Fresno and beyond by joining the CVPPAC and participating in our effort restore democracy and humanity back to local government. Join the CVPPAC by going to http://www.cvppac.org/join-us/ or clipping and sending in the membership form on this page.

What Lessons Did We Learn from the Nasreen Johnson Race?
The March 5 Fresno County Board of Supervisors District 2 special election is now behind us, a reminder of how difficult it is to win in these north Fresno and Clovis races. There are a lot of affluent Republicans up there, and they always come out in large numbers to vote.
While Nasreen Johnson, her staff and volunteers did a great job running the campaign, it was not enough to overcome the Republican numerical advantage in the district. Steve Brandau had name recognition, key endorsements and all the money builders and developers could shovel his way. It probably did not hurt Brandau's campaign that Johnson's signs disappeared almost as soon as they went up.
The CVPPAC went all in supporting the Johnson campaign, making generous campaign contributions; our members hosted fund-raising events, phone banked and walked precincts; and we even ran an independent social media campaign. There was hope until the end that our side would win and that common sense, support from progressive community groups/individuals and organized labor would defeat the Tea Party guy who seems to enjoy hating on homeless people, immigrants and the poor.
The CVPPAC's new chairperson, Simone Cranston-Rhodes, spent every day of the last several weeks (before the election) working to help Johnson win. This, in her own words, is how she described the experience:
"It was a great joy watching community, labor and the Democratic Party come together to work on Nasreen's campaign. We all fought hard to try to win a seat that in my lifetime has never had a Democrat win. We knew the numbers were against us, but I'm glad we had something to fight for instead of just letting Brandau walk into the seat.
"It was impressive to see 20–30 people phone banking every Tuesday and Thursday on this campaign and 50-plus volunteers walking on the weekends. This is the kind of momentum we rarely see during a Presidential election let alone a local special election with one race in it. We need to continue this energy and enthusiasm into the 2020 election. With candidates like Nasreen Johnson, that won't be hard to do.
"The demographics of the Fresno County Board of Supervisors are not that unlike the rest of Fresno County seats. That may be surprising for many to learn but hear me out. This district has roughly 113,000 registered voters. The demographics of this population are evenly spread out: 43% Republican, 37% Democrat, 70,000 White population, and the average age at around 40 years old. Now if we narrow down this district to likely voters in a special election, we are looking at about 30% of the district that regularly votes. What do the demographics of this voting population look like? Of the roughly 29,000 likely voters, 58% of them are Republicans, the average age is 65–85 years old and 80% are White.
"The population likely to vote is going to have the values that are reflected back in politics. I for one believe it is time for change. By educating and mobilizing younger voters, I believe we can create huge change in the 2020 election."

The Next Special Election
Brandau's moving from the Fresno City Council to the Board of Supervisors will result in another special election later this year. Although the time line for this election is not known at this time, we do know that there are already five candidates who have expressed an interest in running. Three are Republicans and the other two (Mike Karbassi and Phil Arballo) are CVPPAC members. Wouldn't it be great to replace a Trump-like City Council member with someone who shares our progressive values?

Our Meeting with Brandi Orth

The CVPPAC met with Fresno County Clerk/Registrar of Voters Brandi Orth last month to discuss concerns about voter suppression, the Unitarian Universalist Church Black Lives Matter sign controversy, the possibility of more early voting opportunities and how to trigger a recount if the final vote is close.
Our representatives—Pam Whalen, Carole Laval, Howard Watkins and Bev Fitzpatrick—presented several pages documenting voter suppression throughout the county. Pam Whalen, the CVPPAC immediate past chairperson, said that "there were several examples of low-income and minority precincts that have a disproportionate amount of provisional ballots cast, of poll workers refusing to give voters a provisional ballot when requested and a polling site being closed down because the church displays a Black Lives Matter banner."
The CVPPAC team felt that Orth listened to our concerns and would be making some changes to improve the voting process. Carole Laval said that "we spoke about implementation of the vote center model, which she (Orth) supports. She is ready to present a request to purchase new voting equipment and implantation of the vote center model to the Board of Supervisors."
After the meeting, Howard Watkins stated that he was "very pleased to know that Orth was recommending the Board of Supervisors approve switching from precincts to using voting centers, as this would increase voter turnout."
The Board of Supervisors met on March 12 and approved the purchase of new voting equipment and voting centers, which will improve voter turnout. Staying in touch with elected officials, one of the CVPPAC's projects, does have a positive impact on the democratic process.
Orth is also setting up a voter advisory committee; you should let her know if you are interested. Contact the Fresno County Clerk/Registrar of Voters at 2220 Tulare Street in Fresno or by calling 559-600-2575.

Congratulations to Daren Miller
CVPPAC executive board member Daren Miller now has Nelson Esparza's former Fresno County Board of Education seat. Miller tells us that he is "very excited to be elected by the board as the new trustee for Area 3. This will afford me a different way to positively impact K-12 educational outcomes for students in the Fresno area. After 30 years working directly on school campuses, I welcome the pivot to impact education on the policy level."

Assembly District Delegates
In January, Daren Miller received the most votes in the election for California Democratic Party Assembly District delegates in District 31 (first out of 12 candidates). He will attend the California Democratic Party convention in San Francisco (May 31–June 2) and encourage the party to continue and expand the progressive changes taking place.
Simone Cranston-Rhodes (the CVPPAC chairperson) received the most votes in Assembly District 23, and our new secretary, Josh Kob, is also a delegate in that Assembly District.

The next meeting of the Central Valley Progressive PAC will be Saturday, April 13, at 3:30 p.m. at the Fresno Center for Nonviolence, 1584 N. Van Ness Ave.


The Central Valley Progressive PAC Mission Statement

Promoting human and civil rights
Recruiting candidates who embrace progressive values
Mobilizing voters to elect progressive candidates
The purpose of the CVPPAC organization is to promote the human and civil rights of all Central Valley residents. This is to be accomplished through education and action. The CVPPAC will advocate and/or lobby elected officials relative to the concerns/core values of Central Valley residents.
The CVPPAC will also recruit, endorse and support candidates for office who are committed to the concerns/core values of Central Valley residents as expressed (presented) by the CVPPAC. These concerns/core values include, but are not limited to, a living wage for all workers, clean air, public safety, affordable housing, adequate public transportation and bike paths, police accountability, improved public education, marriage equality, and health care for all.
The CVPPAC is dedicated to enhancing (improving) the participation of Central Valley residents in the election of governmental officials by sponsoring "Get Out the Vote" campaigns.
Membership-form-April-2019