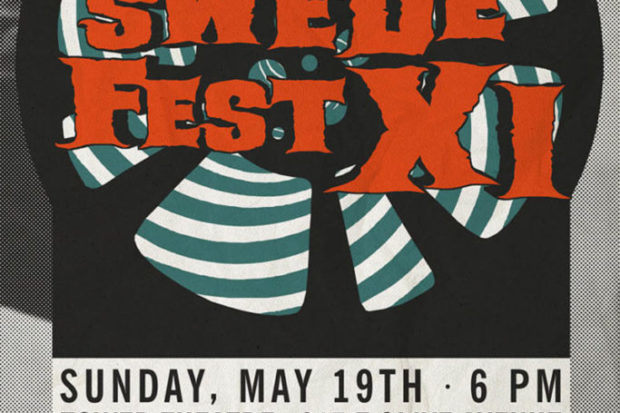 The Central Valley's fastest-growing amateur film festival will return to Fresno's historic Tower Theatre (815 E. Olive Ave) on May 19 at 6 p.m. Swede Fest–the only film festival dedicated to sweded films–gives everyone who participates the unforgettable experience of seeing their work on the big screen. A "sweded" film is a summarized re-creation of a popular Hollywood movie using lots of creativity and homemade props and costumes.
The event is free and suitable for all ages thanks to the generous sponsorship of Gotta Love Fresno, Fresno Filmworks, Valley Public Radio/FM89, the Tower Theatre and the Fresno Arts Council.
Before Swede Fest 11, at 3 p.m., Fresno Filmworks presents a special screening of Be Kind Rewind, the 2008 feature film starring Jack Black and Mos Def that inspired the "sweding" movement. Tickets for this special screening are $5 and are available in advance at the Tower Theatre box office or online at http://fresnofilmworks.org. As always, admission to Swede Fest is free.
Swede Fest organizers are seeking entries from the public. Films should be under four minutes in length and suitable for all ages. Film enthusiasts of all ages are encouraged to swede their favorite films; it is also free to submit. The deadline for entry is May 13 at 11:59 p.m. To make arrangements to submit your film or for more information, contact the organizers at info@swedefest.com or Roque Rodriguez at 559-287-9280.