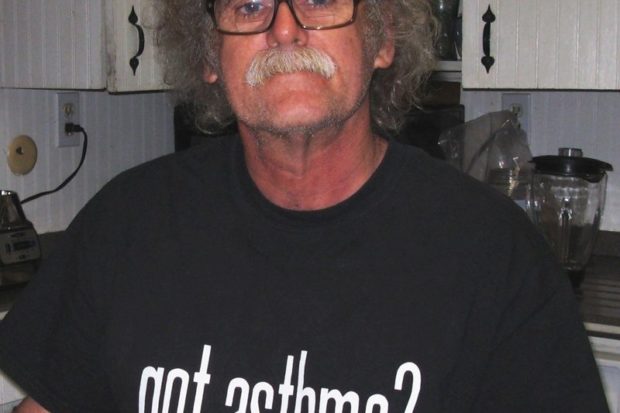 By Tom Frantz
The San Joaquin Valley Air Pollution Control District Board likes to brag about having the toughest air pollution controls in the nation. Unfortunately, given that we have the worst air in the nation, the Clean Air Act demands that we have even tighter rules than what exist currently. Having tough rules is nothing to brag about.
The Valley Air Board also boasts that we have the strongest rules controlling pollution from agriculture. Ironically, we only have those rules because of a lawsuit from local activists. These rules are also weak. Because nowhere else has similar rules, we have simultaneously both the weakest and the strongest agricultural rules in the nation.
We face a constant barrage of Valley Air Board heads on billboards telling us how much our air has improved over the past few decades. There is little mention about how far we still have to go, and we hear absolutely nothing about the lack of progress in recent years. Some areas in the South Valley are actually seeing air quality worsen.
The Valley Air Board would like the public to believe two huge fallacies. One, that the board is responsible for all improvements in local air quality and, two, that the cars and SUVs driven by the general public cause most of our air pollution violations.
The two fallacies are related by the truth. Personal motor vehicles are around 98% cleaner than they were in 1975. Back then, five cars put out the pollution of a single heavy-duty diesel truck. Today, 500 cars equate to one diesel truck. Most local air quality improvements are due to this cleanup of our personal vehicles, which was mandated by state law.
Eighty percent of our air pollution is from mobile sources, but only 8% comes from cars and light trucks. The Valley Air Board will try to blame parents for the ozone spikes this fall when they pick up their kids from school. There will be no mention of the simultaneous huge increase in mobile emissions from the Valley harvest of nuts and other produce, which uses thousands of unregulated diesel engines that sit idle during other times of the year.
To show how strong some of these "strictest rules in the nation" are, let's look at dairy regulation and the oil field flare rule.
A lawsuit required the Valley Air Board to impose some kind of controls on dairies. So, they gave dairies a "menu" approach where they had to choose between some really tough measures and others that were rather lame. Guess how many dairies chose the toughest items on the menu? None.
One item chosen by every dairy required that the silage feed remain covered until it is used. Dairy farmers know the silage spoils if left uncovered. The air district calculates thousands of pounds of reductions from that menu item even though only careless operators would ever do otherwise. Another menu item required leaking water pipes to be fixed in a timely manner so piles of manure would stay drier. Most dairy farmers fix their water pipes anyway because water costs money and wet manure is bad for the hooves of their cows.
In regard to the flare rule, the Valley Air Board gave the oil industry a free pass. Flare permits are required by federal law to contain a flare minimization plan. In Santa Barbara County, for example, a flare permit has to demonstrate how the company will reduce flaring to no more than 5% of produced gas.
But our proud protectors of human health decided that the main requirement in Valley flare minimization plans would be to allow flaring only when it was uneconomical to do otherwise. If selling the gas is not profitable, individual flares can burn as much as 3 million cubic feet per day of the same gas that heats our water and homes.
It goes without saying that the Valley Air Board members have built a well-oiled, finely tuned, propaganda machine that consistently tells lies to the public about how good a job they are doing. Meanwhile, Valley residents are epidemically ill and dying prematurely from bad air. The Air Board needs to shut up and do their work!
*****
Longtime clean air advocate Tom Frantz is a retired math teacher and Kern County almond farmer. A founding member of the Central Valley Air Quality Coalition, he serves on the CVAQ steering committee and as president of the Association of Irritated Residents. CVAQ is a partnership of more than 70 community, medical, public health, environmental and environmental justice organizations representing thousands of residents in the San Joaquin Valley unified in their commitment to improve the health of Californians. For more information, visit www.calcleanair.org.