By Community Alliance Staff
The Rogue Festival, Fresno's completely uncensored performing arts festival, will return March 4–12. This year's 20th anniversary festival will present more than 100 separate performances of theater, music, dance, comedy, spoken word and magic throughout Fresno's Tower District.
The Rogue Festival began in 2002 when Marcel Nunis had an insane idea to make Fresno, of all places, a worldwide center for fringe theater. After 20 years and thousands of performances from hundreds of performers from all over the planet, the Rogue has succeeded in becoming one of the most well-respected and long-running fringe festivals in North America with a unique reputation for hospitality and friendly audiences, while remaining a punk rock DIY festival of limitless free expression where anything can happen.
Like many long-running organizations, the Rogue Festival has seen its share of changes over two decades. Narrowly completing the festival's run in 2020 before the Covid-19 lockdown, the Rogue Festival went virtual for the first time in 2021. This year's festival will bring with it several changes in safety operations and health precautions but will offer the same exciting, off-the-beaten-path original performances it is known for.
"After two years when we've been forced to avoid human contact, live performance is more important than ever," says Jaguar Bennett, president of the Rogue Festival board of directors.
"The essence of live performance is to be in a room with another human being and watch their movements and hear their words as they are performed. Performance is raw, real, intimate, messy, moving, hilarious and disturbing—which is exactly how we want you to experience the Rogue Festival."
The Rogue Festival, like most fringe festivals, does not choose who participates. Performers are chosen by a lottery system, and there are no restrictions on what performers can say or do, outside of safety codes and legal matters.
For the audience, this is the one event in the San Joaquin Valley where they can see raw, uncensored, unmediated performance—and only the audience gets to say what's good or what's bad by leaving reviews and spreading word-of-mouth.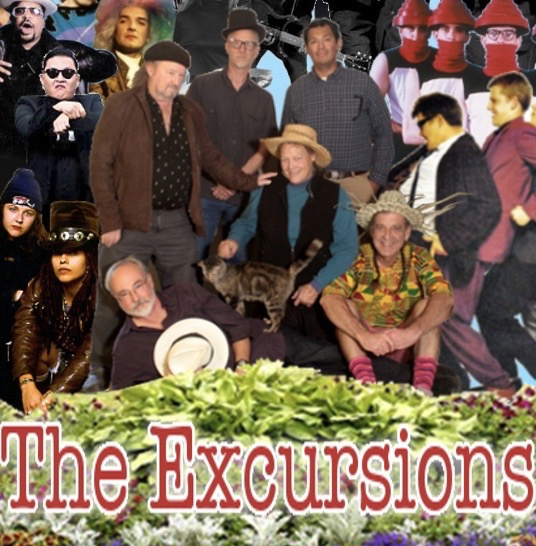 After two decades, the Rogue Festival is now one of the oldest festivals of its kind in the United States and has built a nationwide reputation for Fresno as a city that celebrates the arts. The Rogue Festival will offer shows on March 4–12 at six different venues in the Tower District. Information and tickets to individual shows are available fresnoroguefestival.com, beginning February 15.
For more information or questions about the festival, contact co-producer Heather Parish at roguefestival.heather@gmail.com or 559-272-2793.
All photos courtesy Rogue Festival.