By Kathy Ayala
Director: Renee Tajima-Pena

Producer: Virginia Espino
A film screening for No Màs Bebés premiered at Fresno State on October 13, 2016, shedding light on a heinous period of time in Los Angeles where pregnant immigrant Latina women went into the hospital ready give birth and left the hospital sterilized.
In the late 1960s and early '70s, the Los Angeles County-USC Medical Center was the location where Latina immigrant women entered the doors of the hospital ready to deliver their babies, later to be coerced into having a caesarean section and signing documents that allowed sterilization.
Doctors and medical practitioners at LAC-USC Medical Center took advantage of women while at their most vulnerable point, ready to birth their babies and under immense pressure. The pregnant mothers were not given an accurate translation of what was being asked of them. The hospital forms were not translated for the Spanish-speaking mothers; they were purposely misguided or forced into signing forms that would change their lives forever, that would leave them sterilized.
This practice had been heard of in at least 30 other states throughout the country. Hospitals and medical institutions had taken part in sterilizing women in the United States in the 1960s and '70s specifically targeting women of color and non-English speakers.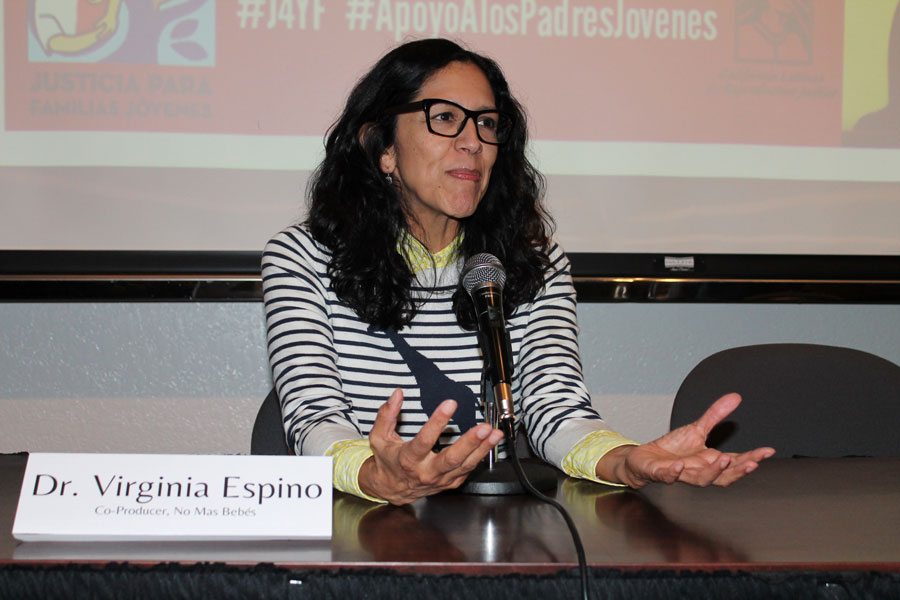 The uncovering of this practice in the Los Angeles County hospital led to a number of civil rights lawsuits against the Los Angeles County doctors involved and opened wounds of those victimized by the practice of population control. A blind lawyer and young ambitious Chicana lawyer from the barrios of East L.A. took on the case fully equipped with ammunition ready to gain justice for the women who were viciously robbed of their rights.
What sounds like a plot out of a science fiction conspiracy theory film is a traumatic truth many women experienced. A woman's reproductive freedom was taken without her consent, without her acknowledgment, violation of women's freedom and right to bear children were all stripped away. The film tells the powerful and moving story of the, then young mothers, as they unearth a dark secret almost buried years ago.
The film not only brings to light an embarrassing era for the United States but it also raises questions that are fitting for today, such as immigration policies and their effects on families, women's rights at the hands of politicians, access to health care and reproductive care, and the practice of sterilization without patient consent. The definition of reproductive justice is further examined and clarified in the film as the concept continues to evolve.
No Màs Bebés is a film worthy of watching because it engages its viewers in discussion and research of mass sterilization for population control, sterilization without consent, and reproductive justice for women. The film effectively exposes the ideology of some unethical medical practitioners and logic of politicians forming policies and laws regarding women's health.
(Editor's Note: For more info on No Màs Bebés go to www.nomasbebesmovie.com or http://www.pbs.org/independentlens/films/no-mas-bebes/ )
*****
Kathy Ayala likes to be productive within her community through her work in education and as a freelance writer. As a writer, she hopes that the stories she shares will push for change and raise awareness within the community and for our elected officials. She wants to be able to give a voice to the voiceless and strive for change.