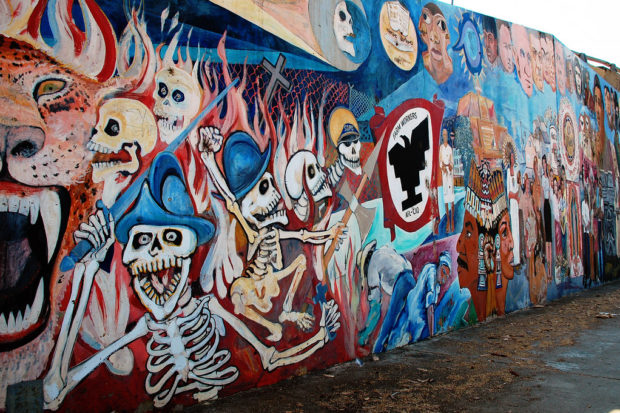 By Jose Luis Barraza
The Chicano History: Revisited in Fresno County Committee has been formed to develop a multimedia documentary to honor the history of unsung heroes who were committed to the social and political changes of the 1960s and 1970s in Fresno County. This program will focus on the leadership of the movement and those who were instrumental supporters of la casua (the cause). It will include those who gave time, sweat, energy and, in some cases, even their life for the Chicano movimiento.
The purpose of the event is to recognize the legacy of Chicanos in our community by providing a historical, educational and cultural context to the salient issues in the struggle for social justice. Also, it will serve the purpose of informing our youth and young adults that through persistence, personal sacrifice, dedication and focus on goals, both personal and community objectives can be realized toward building a stronger community.
The Chicano History: Revisited in Fresno County will be held free to the public at the Mosqueda Community Center (4760 E. Butler Ave.) on Aug. 31 from 2 p.m. to 6 p.m. The committee is collecting needed documents for an upcoming planned event, and it needs the community's help in collecting the historical accounts through interviews, documents, photographs and regalia that are reflective and manifested of those times. The committee is open to receive all historical points that are to be saved in the historical archives of the committee.
We want this program to be objective and not exclude anyone from the list of those who contributed; we need names and historical points. There are those who participated with a veterano(s) on cutting-edge issues; that needs to be told, bringing light to those historical points. We have dedicated our resources to have a complete documentation for the period 1966–1971 as the first phase of several incremental series of Chicano history. It's important we captivate those historical currents, and we need to finalize this first phase in our history before continuing on to the next phase.
If you are interested in participating on this committee, meetings are held every Wednesdays at 5:30 p.m. at the Chicano Youth Center Conference Room (1515 Divisadero St.). For more information, contact Jose Luis Barraza at 559-761-5230. Any documents and photos can be posted on Facebook at Chicano History: Revisited in Fresno County.
*****
Jose Luis Barraza is a Chicano community activist in Fresno who has participated in many community issues related to social equality for the Mexican-American community.