By Peter Maiden
Crossroads Village on Blackstone Avenue, housing for the homeless that was once a motel called the Smuggler's Inn, had a grand opening with a ribbon-cutting on March 19. The Smuggler's Inn was closed and in disrepair when it was purchased by the County of Fresno with funds from the State of California, through the Department of Housing and Community Development. Kaiser Permanente provided $510,000 for operational costs, mental health services and technical assistance.
The Village's 165 housing units were developed at a cost of $100,000 each. This was considered cost-effective by the developers. Some units are connected for use by larger families. The units have microwaves, hot plates and mini-fridges. The complex has common areas and a swimming pool. Wings Advocacy Fresno provided residents with needed amenities for living in their new quarters.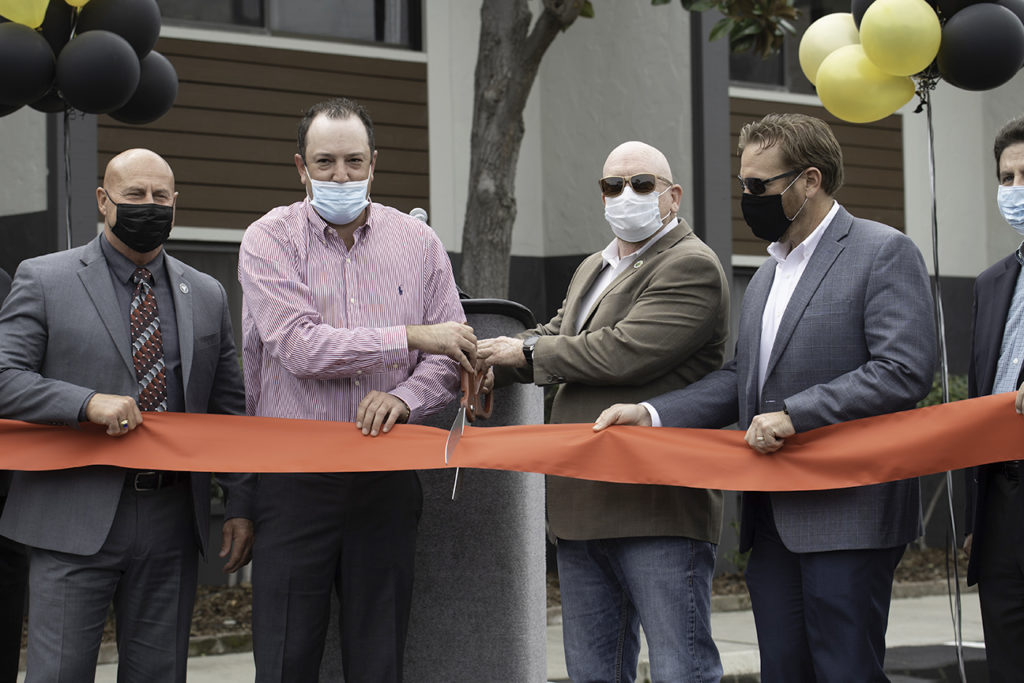 One resident of Crossroads Village, Aaron Jones, had a hard time after getting out of the Army a year ago. He had been stationed in Sacramento and served in Iraq. He lost his family, his car, his job and his student status. He came down with Covid-19 in the middle of last year and was referred to the Crossroads project.
"It's nice to be living by myself," Jones said. "People never intend to become homeless; it just happens."
*****
Peter Maiden is the photo editor of the Community Alliance newspaper.