June 2017 was a big month for firsts in the Central Valley. The first Gay Pride Parade in Fresno was held in the Tower District in 1991. Now called the Rainbow Pride Festival and Parade, this year's celebration was hosted by Community Link. It is a collaboration of organizations focused on rights for individuals who identify as gay, lesbian, bisexual, transgender, queer, questioning or from any gender non-normative group.
The festival can draw up to 3,000 people every year in the first weekend in June. Despite the Central California summer heat, people from all parts of the Valley come out joyfully to support the right to equality in life and love.
This year, the tradition has continued and expanded into other parts of the Valley. Bakersfield and Visalia both had their first pride parades this year. Bakersfield held its event on June 11, in solidarity with the National Equality March. For its inaugural run, the Visalia Pride Fest on June 24 pulled in 1,000 participants. The Source, Visalia's LGBT Center, was at the helm. For many, it was the first chance to come together in large number in their hometown instead of traveling many miles to celebrate Pride.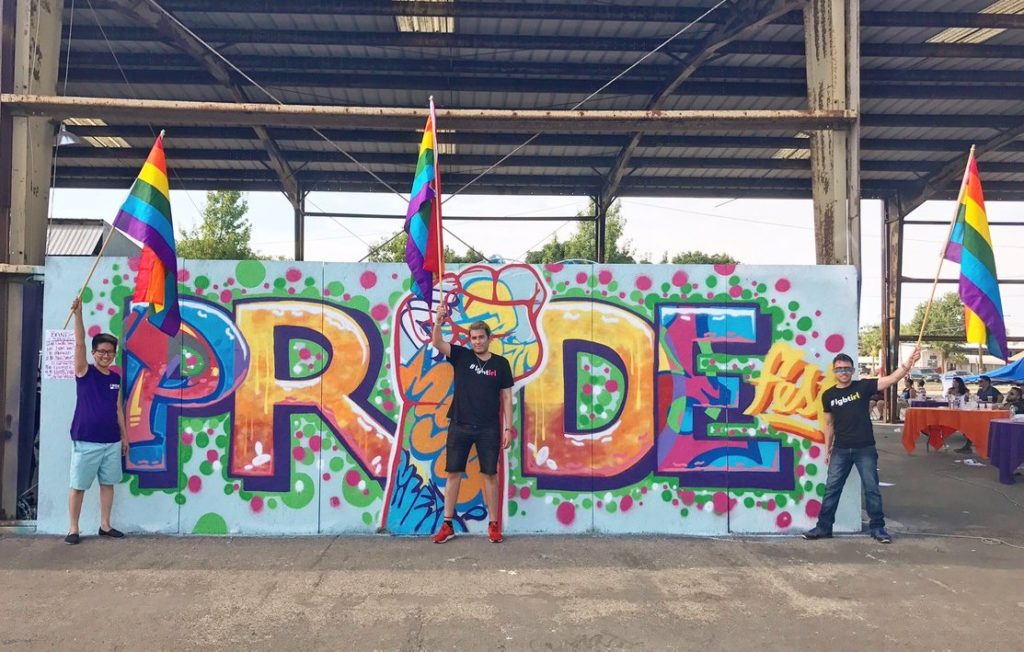 Fresno-based groups such as MY LGBT PLUS helped promote these new Valley Pride events as well. Of course, this June also holds a somber note as it is the first anniversary of the Pulse gay nightclub shooting in Orlando, Fla. Each march included a tribute to the 49 lives lost and 58 people injured in the horrific attack. Given the intensified political oppression and violence against gender-nonconforming individuals, having new safe spaces for the community is vital.
COMMON SPACE is one such new spot in downtown Fresno. Justin Kamimoto is the founder and executive director. According to him, "the mission is to create a safe place which acts as a hub for local groups and nonprofits."
Kamimoto recently stepped down from operations of MY LGBT PLUS to focus on running COMMON SPACE. Since its founding last year, the organization has been growing its community events. It has hosted meet-ups, art nights and—through MY LGBT PLUS—introduced Queer Peers Youth Hangouts.
"Queer Peers is a bimonthly youth group for ages 12–20. Each hangout is a safe place for youth to be themselves, make friends and show pride. We will have free food (always), music and rainbows everywhere. For this hangout, our youth leaders will be leading a fun pride month art activity. Queer Peers Hangouts will be the second Saturday of every month from 2:30 p.m. to 4 p.m. and on the last Tuesday of every month from 5:30 p.m. to 7 p.m."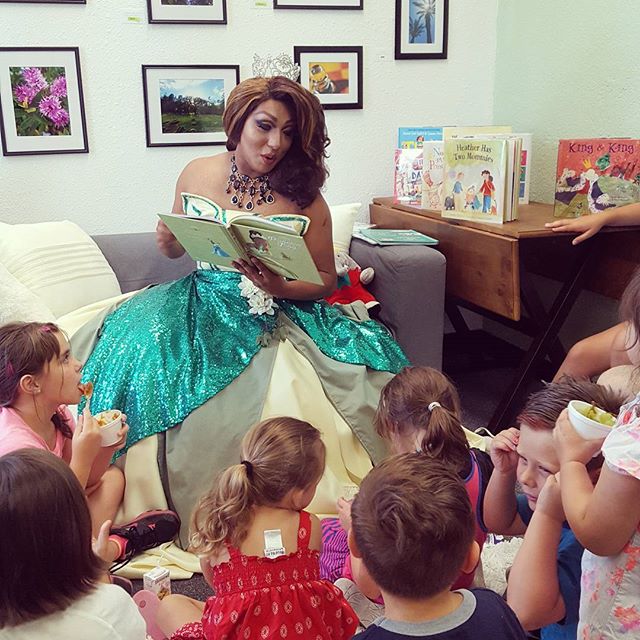 In June, COMMON SPACE hosted Fresno's first Drag Queen Story Hour. In case you haven't heard of it, this is a national effort. From dragqueenstoryhour.org: "Drag Queen Story Hour (DQSH) is just what it sounds like—drag queens reading stories to children in libraries, schools and bookstores. DQSH captures the imagination and play of the gender fluidity of childhood and gives kids glamorous, positive and unabashedly queer role models. In spaces like this, kids are able to see people who defy rigid gender restrictions and imagine a world where people can present as they wish, where dress-up is real."
Fresno's DQSH was packed. Despite the heat wave, people kept coming in to support the community event. COMMON SPACE'S modest-sized rooms were filled with 110 children, parents, family members and friends. Four local queens took turns reading to a rapt group of little ones. According to Kamimoto, COMMON SPACE had 19 storybooks on hand, including several shared by The Source in Visalia with LGBTQ themes.
It was clear that both the kids and the queens had a lot of fun. It was also obvious that next time they have a story hour in Fresno, they will need to use a bigger venue. Kamimoto said he would love to fill a space like the Tower Theater.
A few days earlier, the response from the Fresno community had been more mixed. America's most famous drag queen, RuPaul, had tweeted Fresno Bee reporter MacKenzie Mays' article about the Drag Queen Story Hour in anticipation of the event. Quickly, Mays began receiving hateful online attacks including misogynistic slurs and accusations that she supported pedophilia. It was ugly. Fortunately, many more Fresnans rallied to support her.
Kamimoto said, "Whenever something is new, there will be some fear, some lack of understanding. The Drag Queen Story Hour is a unique educational experience for children and adults." Given the solidarity on display across the Valley this Pride Month, the future looks bright. It appears there is more love in the Valley than hate.
*****
Hannah Brandt is the editor of the Community Alliance newspaper. Follow her on Twitter and Instagram at @HannahBP2. Follow the paper on Facebook at Community Alliance Newspaper and on Twitter and Instagram @fresnoalliance.