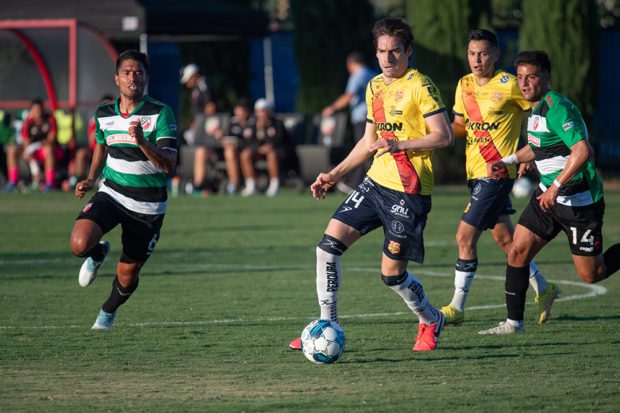 Central Valley Fuego FC played a friendly match on July 5 against Atlético Morelia, from Morelia, Michoacán. The stands were full as hundreds of Morelia fans came out wearing their yellow jerseys.
Atlético Morelia is a storied Liga MX team. They moved to Mazatlán a while back, though, leaving a second-tier team in the Expansion League to represent their city. The new team bears the name of the original club and was fourth in the standings of the Expansion League when it took on Fuego FC.
Against Fuego FC, Morelia prevailed, 2-1. One of Morelia's goals was made when the Fuego goalie came too far off his line and couldn't get back in time to prevent a successful attack. It was a goal that shouldn't have happened.
Fuego FC lost to Union Omaha 0-1 on July 1 and to Forward Madison FC 0-1 on July 8. Then came a couple of wins, 2-1 against Lexington SC on July 15 and 2-1 against Charlotte Independence on July 22.There are three home games for Fuego FC coming up at the Fresno State soccer stadium in August: Aug. 5 against Chattanooga Red Wolves SC, Aug. 19 against Charlotte Independence and Aug. 26 against Forward Madison FC. For more information, visit fuegofc.com.