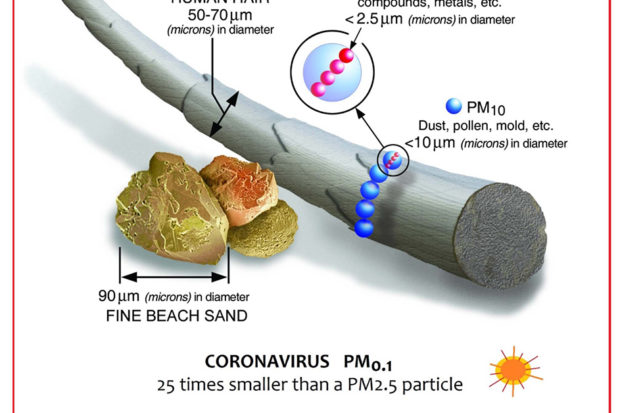 Meat packing plants (sometimes described as "disease-ridden flesh factories") seem to be especially vulnerable to the coronavirus spreading among their workers. It likely has something to do with the air quality and overall environment inside these plants together with the crowded working conditions and the blood, guts and warm moist meat everywhere. We know indoor air quality is a serious health issue whether the polluted air is coming from outside or being generated inside.
As of mid-May, thousands of workers at these plants had become infected with the coronavirus. Meat plants in rural states such as Iowa, South Dakota and Minnesota have seen the worst outbreaks. Right here in the San Joaquin Valley, an outbreak at Central Valley Meat Company in Hanford is as bad as anywhere. This local company is one of the top 10 meat packing plants in the United States.
President Trump, on April 28, ordered meat processing plants to stay open to prevent a major disruption to the nation's food supply. That includes beef, pork and poultry facilities.
Central Valley Meat therefore has stayed open in Hanford and employs around 750 workers. Nearly 200 of them have been diagnosed with the virus, according to the Fresno Bee on May 13. These workers live in Kings, Tulare and Fresno counties.
This company basically processes southern San Joaquin Valley exhausted dairy cows into hamburgers for school lunches and fast-food outlets. It also took over processing of Harris Ranch Beef a couple of years ago. It has had negative news stories for many years concerning worker and product/consumer safety.
Advertising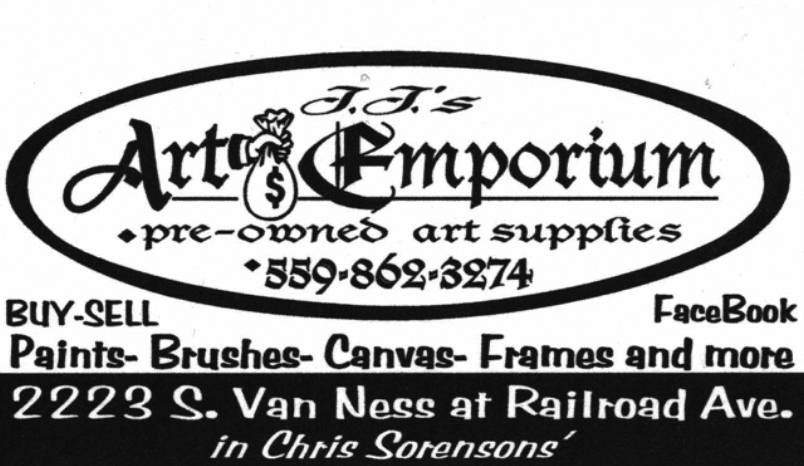 Horrible headlines about the plant in 2011 described how Leopoldo Gutierrez was killed while cleaning a large meat grinder. Someone inadvertently flipped a switch turning on the machine while he was inside.
In 2012, a group called Compassion Over Killing documented animal abuse on the killing floors of the plant. The U.S. Department of Agriculture (USDA) subsequently ordered the plant closed for one week, and In-N-Out Burger claims it stopped purchasing hamburgers there.
In 2013, 58,000 pounds of beef packaged at the plant for the federally funded school lunch program was recalled because it contained excessive levels of plastic bits and pieces.
In 2014, the plant was shut down for several days by the USDA for unsanitary conditions.
In 2019, 34,000 pounds of the company's beef were recalled because salmonella on the meat had made people sick in six different states.
Just this year, in February, the plant was ordered by the Environmental Protection Agency (EPA) to supply bottled water to all employees because the company's local well water supply had dangerously high levels of arsenic. The plant has been cited for this problem several times during the past 10 years.
According to an online anonymous worker review Web site, working conditions at the plant are far from ideal. Many say the pay and overtime is pretty good but 12-hour days, six days a week are brutally common work schedules at the plant. There are several complaints about poor management, lack of sanitation, air conditioning that doesn't work and a high turnover rate among workers.
Workers at the plant in Hanford recently vented anonymously to ABC 30 in Fresno about the coronavirus outbreak. They claimed co-workers who tested positive for the virus were still allowed to work and others working next to them were not told about the situation. Employees who decided it was too risky to go to work, even though they had not been personally diagnosed with the virus, have been fired. Bonuses of $100 per week are being paid to all workers who continue to show up.
These kinds of jobs are often taken by undocumented workers who have no means to complain and who live in fairly crowded conditions due to their low-income situation. The danger to them and the people they live with is great.
We see that the virus can spread rapidly when people work strenuously and close together indoors in unsanitary conditions. No doubt the particulate levels in these plants is high due to continuous sawing of meat and bone in a way similar to a chainsaw, which spews fine sawdust into the air. There is no doubt that the tiny virus organisms are carried on particulate matter and can live a long time on bits of organic matter floating in the air in these types of operations.
This is an immoral situation that needs reform. It also makes one think that this coming summer and fall, when particulate levels again reach their peak in our stagnant outdoor valley air, it might be even less safe to go outside than normally. The added threat of a deadly virus clinging to the fine bits of particulate matter that are invading our lungs and damaging major internal organs is unsettling.
Please be careful out there.
"Preventable diseases kill off half our population. And even if science were allowed to try, it could do little, because the majority of human beings are not yet human beings at all, but simply machines for the creation of wealth for others."—Upton Sinclair, The Jungle.
*****
Longtime clean air advocate Tom Frantz is a retired math teacher and Kern County almond farmer. A founding member of the Central Valley Air Quality Coalition (CVAQ), he serves on its steering committee and as president of the Association of Irritated Residents. The CVAQ is a partnership of more than 70 community, medical, public health and environmental justice organizations representing thousands of residents in the San Joaquin Valley unified in their commitment to improving the health of Californians. For more information, visit www.calcleanair.org.