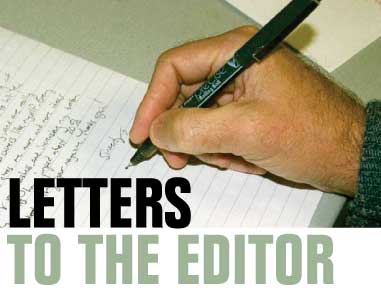 NLRB Judge Overturns Kaiser Election, Calls for New Vote
Kaiser workers' right to a fair election was vindicated by the National Labor Relations Board (NLRB).
In a 34-page ruling, Judge Lana Parke overturned last fall's Kaiser Service and Tech election due to the illegal conduct of SEIU-UHW and Kaiser Permanente.
Kaiser broke the law when it withheld scheduled raises and benefits to Southern California RNs and professionals who voted to join NUHW in January 2010.
When SEIU-UHW used Kaiser's violation of the law to threaten workers as the centerpiece of their Service and Tech campaign, the judge decided, SEIU crossed the line.
The truth is that all of the scheduled raises and benefits in your current contract are protected when you vote to leave SEIU and join NUHW. Your choice of union belongs to you. It's the law.
Judge Parke wrote that she did not take "lightly" her decision to overturn the election, but after reviewing the facts she concluded that workers' rights come first.
This decision gives a majority of Kaiser workers the right to vote for the union of their choice—NUHW—free from threats and coercion. Already, Kaiser workers all over California are preparing for a statewide rerun of last year's tainted election. It's up to all of us to make that choice a reality.
Sal Rosselli, President
National Union of Healthcare Workers
Oakland
*****
Don't Destroy Jesse Morrow Mountain
In May of this year, I wrote a letter to the editor of Community Alliance newspaper stating that there are cases of Valley Fever near and around Jesse Morrow Mountain from when Caltrans was widening the bridge on Highway 180 at the foot of Jesse Morrow Mountain.
I received a letter from a gentleman who is serving time near Avenal giving me some information about an epidemic of Valley Fever that arose during the building of the prison and even now. It affects the prisoners as well as the staff. I researched the Internet to make sure the things he was telling me were true, which I found yes they were. You may search "Valley Fever at Pleasant Valley Prison" and read all about it. That is in Fresno County you know.
He also gave me information about an incident happening in the Bay Area in the 1960s. Parking for Candlestick Park and for an industrial park was slated to level a small mountain. EIR stepped in with their research to prevent this. The reason: It would change the wind patterns of the South Bay. The project was not allowed and the mountain is still there.
The removal of Jesse Morrow Mountain would cause a disturbance of the local atmosphere for a couple of hundred miles, perhaps up to 600 miles. My correspondent's last comment (and mine, too) is "Who is going to put back the mountain if things go really bad?"
Georgia Linscheid
Reedley
*****
Fresno Police Shoot Unarmed Man in the Back
I usually enjoy your paper and the articles within. How can you even try to defend a pathetic gang member like Angelo Fernandez? You criticize the police. You probably believe that his parole officer was out to get him. Hell, he never did anything wrong ever. Just another illegal who hurts people then gets sympathy from you. You never mention all the people he hurt. But I am sure that you think that is fine. That article was disgusting. All Bulldogs should be targeted like they target us.
David Watson
Fresno
*****
Hello Biodiesel Friends
I am writing this letter to let you know of an opportunity to jump in and get wet with biodiesel.
I have been making biodiesel here in the Fresno area for the last six years. Job changes, family time, and another green project have forced me to stop making large quantities of fuel. This is where your opportunity lies.
Many of you have wanted to get involved over the years, but for various reasons have not been able to. I have always thought that a group of people working cooperatively would be a more efficient way of buying/making/using biodiesel. As I back out of making the fuel, your door opens to walk in.
I have proven sources of waste vegetable oil that need a home. I have built equipment that has made well over 2,500 gallons over the years which also needs a home. I own a biodiesel-certified retail pump that is dying to introduce biodiesel to the good people of our valley.
Very recently, I have had many inquiries about biodiesel and how to buy it or make it. Currently, there are four recent high school students of mine and one college student who are very interested in being a part of this new phase. I invite all interested parties to write me at my home e-mail address (moefamily1@sbcglobal.net) to try to combine this group into a workable co-op. Alternatively, if the co-op idea is not popular or workable, I am looking for a responsible, hard-working person or group who want to take over my operation. This deal comes with tutoring and expert advice, as required. Thanks for your time!
Pete Moe
Clovis
*****
Who Is a Hypocrite?
The media has asked: "Obama invaded Libya and where is the peace movement?", and flatly stated we are hypocritical. My answer: we're all over. For 10 heartbreaking years, we have been in Reedley, Fresno, San Francisco, Los Angeles, on Mooney Blvd. in Visalia to name a few places. We're on the phone and computers to call and e-mail the White House and Congresspersons. We're watching our country devolve into torture, detaining innocents, hiring mercenaries who kill indiscriminately. We watch babies limbs blown off, journalists killed, holy men hacked to death and children crying beside their dead parents. We watch as our "leaders" spend $1 billion per day on wars founded on lies, and now cut child care, education healthcare. We watch our environment ruined as our war machines rage on, using oil to kill for more oil. If our numbers are slim, we are simply exhausted and demoralized.
I'm curious, where is the media about these stories? The truth is brought out through Wikileaks, not the media. Young American lives lost in vain doesn't seem to be a media issue. Instead, they focus on the nudge/wink dalliances of Rep. Anthony Weiner (D–NY) and Senator Larry Craig(R–ID). Where are good pro-life folks? Where are you?
Merrily Davies
Porterville
*****
Homeless Evicted with No Place to Go
Very well written article. May God bless the homeless. Serena is an excellent journalist.
Michelle Cervantes
*****
Disagrees That KMJ Is Hate Radio in Fresno
This news report is a prime example of the left wing's complete ineptitude and ineffective impact on the real world. The writer is clearly not an objective reporter, and it's laughable to question that the agreement was entered based solely on financial considerations. This group has only helped to solidify the loyalty of KMJ to its advertisers, I have personally increased my patronage of the businesses whose commercials air during the 90-plus hours of so-called hate radio.
I challenge the members of this group to show hard facts as to what sort of effect they have had on KMJ or its programming. My guess is that the group can only provide what this reporter calls "non-factual and one-sided" information as proof. My guess is that KMJ is making more money than ever in advertising money and the only people listening to this leftist rhetoric are the choir that they are preaching to. The rest of the Valley residents are clearly not interested. But then again I'm sure these close-minded fools will just blame that on the fact that we are all too stupid to understand.
Richard Rock
Author Response: I think it is debatable who is close-minded. You reject facts (e.g., that the contract was awarded based on financial considerations) with no knowledge, and you feel free to shower us with adjectives based solely on your disagreement with our position, not on any knowledge of how we got to those positions or what motivates us. We do not presume, as you do, that "the rest of the Valley" agrees with us—a ridiculous presumption for anyone to make; we presume we have to work to show people that our position is based on facts and good analysis. You do not seem called on to invoke anything but the sanctity of what you happen to believe.
Richard Stone
Fresno
*****
The New Aristocracy
We keep hearing our elected legislators preach to us, the ordinary taxpaying citizens, that we must share the pain and make sacrifices. I have never heard of any elected official standing on an unemployment line waiting to sign for an unemployment check. Neither have I heard of any legislator losing a home to foreclosure because they could not pay the mortgage, or losing a job that was exported to some foreign land where workers are paid peanuts for working 14, 18, 20 hours a day under unsafe, unhealthy conditions. Nor do legislators have their children slaving away in sweatshops instead of going to school to get an education.
Our so-called public servants and their families receive the finest healthcare paid by us, the American taxpayer. These officials are not worried that their healthcare provider will deprive them of lifesaving medications or procedures because they're too expensive. These legislators get salaries and benefits worth approximately $200,000 per year, yet despite all this compensation, not one has stepped forth willing to share the pain of sacrificing along with us taxpayers.
Adolph I. Heisler
Clovis