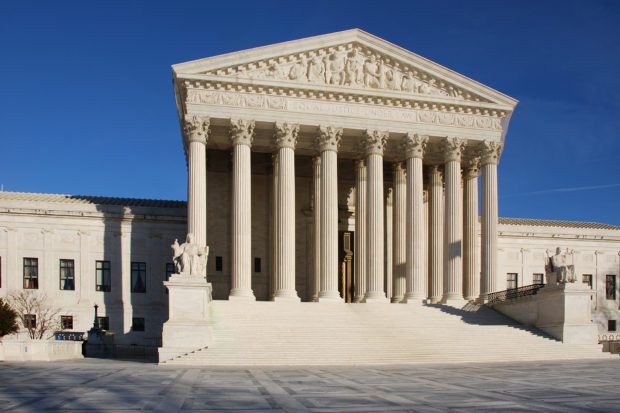 More than 36 million women would lose access to safe abortion if the Supreme Court's conservative majority guts or completely overturns the landmark Roe v Wade decision. Experts convened by Ethnic Media Services discussed the repercussions of a decision that the highest court will rule on in the coming months, which would end the freedom that pregnant women have until now to choose an abortion without excessive government restrictions.
Women of color, who will be the majority in the United States by 2060, are the most vulnerable, the activists for reproductive rights argued. In 2021, more than 106 abortion restrictions were approved in 26 states, whereas Texas already applied a ban to abortion after a fetal heartbeat is detected, which is at around six weeks. Around 85% of abortions occur after this stage of gestation.
Lisa Matsubara, general counsel for Planned Parenthood Affiliates of California, says that "in the four years of the Trump administration, the Senate, led by Mitch McConnell, confirmed 231 federal judges overwhelmingly White and male. Many of them also hold extremist and hostile views on abortion and access to reproductive health.
"In Texas, SB8 is now in effect and it has effectively banned abortion. What makes this law unique is that any person in the whole country is invited to bring a lawsuit in Texas state court against anyone who provides abortion in violation of the ban. The person who sues is entitled to a $10,000 bounty.
"If the U.S. Supreme Court overturns or severely guts Roe v. Wade, it is estimated that more than one million people will find their nearest abortion provider in California, which is nearly a 3,000% increase from today."
"There are over 80 abortion funds across the country, as well as some in other countries," notes Jessica Pinkney, executive director of Access Reproductive Justice. "We operate a helpline from Monday through Friday from 10 a.m. to 4 p.m., where folks can call and we help with procedural support (money to pay for their procedures) and practical support (transportation, lodging, childcare, food).
"The majority of callers are in their 20s, report being low income or having no income at all and identify as Black, indigenous and people of color. In 2021, we saw callers from 18 states. Should Roe v. Wade fall in June, California will be a safe haven for those seeking abortion care.
"If the Supreme Court does overturn Roe v. Wade, 5 million Black people, 5.7 million Latinos, 1.1 million Asians and nearly 340,000 Native people of reproductive age are poised to lose access to abortion services in the country."
"You measure a culture of people by how they treat women or how they treat marginalized communities," states Jodi Hicks, CEO and president for Planned Parenthood Affiliates of California:
"We're already seeing things like a state trying to collect a database of pregnant women so they can use it to criminalize or harm. I worry that for an entire generation, our entire values ​​and culture are going to be much different; that I'm leaving something to my daughter much different than what I grew up with."