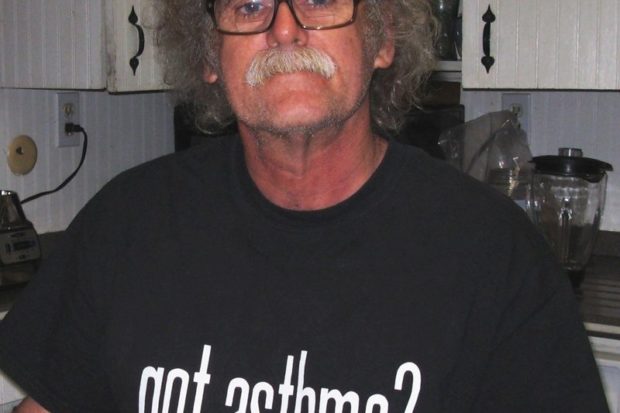 By Tom Frantz
Our lungs are being violated by misguided climate change action in Sacramento. Simultaneously, our Valley Air Board is facilitating this environmental injustice.
First, some background. The California Air Resources Board (CARB) is implementing a 2006 law (AB 32) that calls for statewide greenhouse gas emissions to be reduced to 1990 levels by 2020. One of the law's provisions says the following:
[The CARB must] ensure that activities undertaken pursuant to the regulations complement, and do not interfere with, efforts to achieve and maintain federal and state ambient air quality standards and to reduce toxic air contaminant emissions.
The CARB is using a combination of direct rulemaking and market-based mechanisms to meet these goals. They are supposed to coordinate the efforts of other state agencies such as the California Energy Commission (CEC), the Public Utilities Commission (PUC) and Cal Recycle so that related actions are not incompatible with each other.
A PUC-enforced law requires 33% of our electricity to be from renewable sources by 2020. Large providers such as PG&E are scrambling to purchase electricity from any type of production that qualifies as "renewable."
In our polluted air basin, there are approximately 20 biomass incinerators with renewable energy contracts. None of them are larger than 50 MW, and their total output is under 500 MW. They were given air pollution permits by our local air board.
The PUC says they should be paid a couple cents extra per kWh for producing renewable energy. Consumers, of course, pay that cost.
Here is how the Central Valley and our lungs get screwed. These biomass plants are extremely dirty in terms of air pollution. They emit 5–10 times more NOx and particulate matter than a natural gas plant of the same size. Yet, biomass power is being strongly encouraged by the state because the energy is considered renewable.
Our air board has decided that most of these facilities don't have to offset their emissions if some of their fuel is from agriculture that would otherwise be burned openly. These biomass incinerators are being given a free ride even though more than half of their fuel is organic landfill waste diverted from either the Bay Area or the Los Angeles region. Total available agricultural biomass is less than 1 million tons yet these facilities have a joint fuel demand of 3 million tons.
The trucking of biomass to the Central Valley from Los Angeles and the Bay Area actually pollutes our air nearly twice as much again as the burning of the fuel. That little fact is conveniently overlooked while we force private vehicle owners to pay each year the $29 million fine for the Valley's failure to meet a clean air standard.
To put it bluntly, the Valley is being dumped on with polluting biomass incinerators (with most of the fuel from outside the Valley) to help satisfy AB 32 demands for renewable energy. The safeguards in the law meant to prevent such an unjust outcome are being ignored.
The solution to this problem is not difficult. A lot of agricultural biomass, such as annual prunings material, is being returned to the soil today because restrictions on open agricultural burning have been put in place.
With proper encouragement and incentives a lot more biomass could be returned to the soil. This practice would actually sequester carbon instead of releasing it to the air as a greenhouse gas and it could significantly decrease fossil fuel based fertilizer use. Why not make agriculture part of the solution to climate change instead of part of the problem and reduce our air pollution at the same time?
Our air district needs to stop coddling these biomass facilities and make them clean up and offset their emissions when they burn fuel not originating in the Valley. Places like Los Angeles and the Bay Area must build their own biomass incinerators or else recycle more instead of dumping it on the Valley with massive numbers of polluting diesel trucks.
The state has to stop subsidizing biomass energy with higher rates unless the production of this energy is at least as clean as a natural gas power plant. There really needs to be a criteria air pollutant emission standard for renewable energy so that less dirty alternatives to incineration are on a level playing field.
*****
Longtime clean air advocate Tom Frantz is a retired math teacher and Kern County almond farmer. A founding member of the Central Valley Air Quality Coalition, he serves on the CVAQ steering committee and as president of the Association of Irritated Residents. CVAQ is a partnership of more than 70 community, medical, public health, environmental and environmental justice organizations representing thousands of residents in the San Joaquin Valley unified in their commitment to improve the health of Californians. For more information, visit www.calcleanair.org.