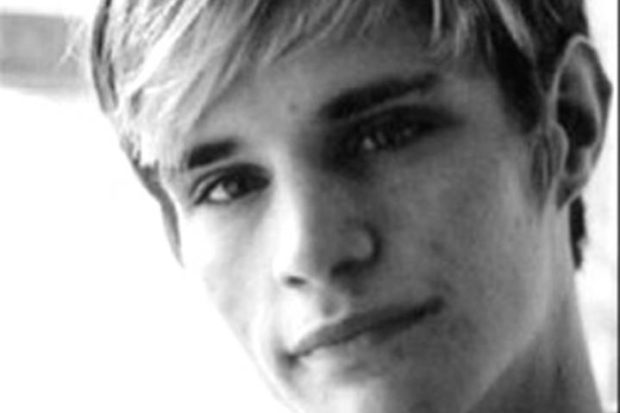 By Alfonso C. Hernandez
The Ice House Theater of Visalia has courageously produced "The Laramie Project," written by Moises Kaufman and members of the Tectonic Theater Project (TTP) and directed by Christine Thorin, with eight actors playing multiple roles to commemorate the 14th anniversary of Matthew Shepard's death on Oct. 12, l998, and to participate in the anti-bullying violence month activities. "The Laramie Project" is a play created from interviews with the citizens of Laramie, Wyo., which were conducted by members of the TTP did after the tragedy.
There are two major social and political issues presented in the play: homophobia and the death penalty. A hate crime based on sexual prejudice was perpetrated on Shepard, and the county attorney wants to pursue the death penalty during the trial of Aaron McKinney, one of the two criminals. These two issues divide the town of Laramie as they divide us still right here in the San Joaquin Valley.
The issue of gay rights is a controversy troubling many individuals. "This is America. You don't have the right to feel that kind of fear," says the detective investigating the hate crime when one character tells how he lives in fear for being gay.
"Hell is other people," said Jean-Paul Sartre in his existential play "No Exit." In Laramie, Shepard found the hate and violence as the Others beat him and left him tied up to a post of a buck fence looking like a bloody scarecrow.
Kaufman and the TTP members attempt to capture the life of a small American town with short scenes and statements of fictional truth (verite de fiction), forcing the actors to change characters right in front of the audience. From this dramaturgical technique stems the error in creating such a play, which is overwhelmingly expository to a point that one cannot fall into the suspension of disbelief required. In the production in Visalia, only two or three actors had the skill to change in character through voice, body language and gestural difference. One knows that this play is based on a true crime story, but the commentary on the story being narrated tells us that this is a fictitious theater work.
Due to the innumerable characters in "The Laramie Project," I am suggesting that this play should be produced as a community project with as many actors as needed in order to actually see the small American town Kaufman and the TTP writers tried to put on a limited stage space.
The Ice House Theater of Visalia merits our encouragement for daring to produce such a complicated play. On Nov. 2 and 3, they offer a special production of "8" written by Dustin Lance Black and directed by Corey Ralston.
*****
Alfonso C. Hernandez is a writer and poet from Three Rivers, Calif.