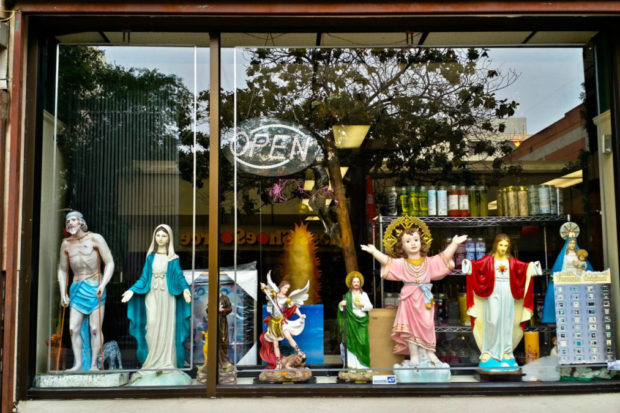 By Leonard Adame
How many of us who moved away have come back to Fresno only to discover an almost foreign city? While I was gone for more than 18 years, the city doubled in size, mostly to the northeast. In fact, I found that new Fresno by accident as I one day drove my daughter to work. As I drove near Ft. Washington, heading east on Sherman, the Beaver Cleaver neighborhood had suddenly swallowed me. Expansive, gated homes, wide four-lane streets, really fancy strip malls, an elementary school that seemed like a country club for kids, all of it alien.
As I drove like a dazed tourist, I realized that the area and its upscale people and facades had no meaning for me. It literally was another city. The place had metastasized with concrete and stucco while I was gone, all of it sprawling toward the foothills and displacing the last of the wild fauna. What really struck me was the perfection, the impossibly green strips of lawn, the faux village shops, the SUVs masquerading as pickups, the sheer hive activity that droned on with urgency. But it was a hollow urgency. Mostly people were moving like the Tron character: madly and at the speed of light. OK, so I exaggerate—but only a little. It was no place for me.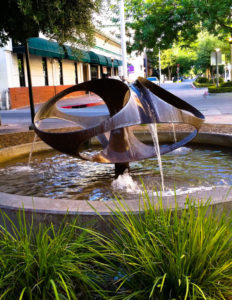 What was familiar and even welcoming was what used to be Central Fresno, the downtown area, stately in its weird mix of art deco and neoclassical architecture. And Roeding Park and its captive animals (always looking like a sad William Windom), the elderly 99 freeway, the still two-lane McKinley Avenue (though it no longer led to the country), Belmont Avenue and its dairies and bakeries and small neighborhood stores not much larger than good-sized living rooms. The smells along Belmont were seductive: French rolls luring a young boy into buying a dozen, the smoky aroma of just ground corn from my grandfather's tortilla hut behind my dad's restaurant.
There's much more of course, but my point is that it was all still there, though much of it only in my memory. The familiar grid of streets, the listing buildings, the profoundly frayed houses with charms that had withered away. Even in its old age, Fresno still had character, charisma even, and, most important, faithful familiarity.
I've written about the Fresno Mall in a previous article. Still, I'll mention again that the buildings on what was Fulton Street still evoke nostalgia. I remember downtown Fresno, and it too had hive activity, though more purposeful. However, not nearly as frenetic as that in North Fresno. Even the mall had finally won me over, so it became home.
But the mall will be annihilated beginning in March 2015, says a store owner. So again, what has become familiar will no longer exist. It seems in my lifetime, stuff keeps getting condemned and destroyed, or remodeled, or "repurposed," as myopic politicians love to say.
So I decided to take a few pictures to perhaps keep me company, to perhaps keep despair at bay as I replay the future bulldozers ripping things up like so many hyenas. Photos, as evocative as they can be, never can replace the real thing, but when the real thing has been demolished, what's one to do?
So here I offer a few pictures (I've taken many more, but the editor says he can't use a hundred in one issue) that I hope will keep me in touch with the Fresno I now know and trust. Trust? Don't know where that came from, but I guess trusting iconic buildings to always be there is a form of security, a way to keep in touch with what I thought would always be real and available. I included a couple of playground shots as well. The mall looks deserted, but I wanted to concentrate on the buildings and architecture, so I waited until there were few people.
Funny, never thought I'd say goodbye to an "inanimate" object, one that has never verbally expressed itself. But then sometimes speaking is overrated.
I hope you find the photos interesting.
*****
Leonard Adame has retired from teaching college English. He now plays drums in various bands, takes photographs, reads mystery novels to a fault and has published poetry in college anthologies. He most enjoys re-learning about human beings from his grandkids. Contact him at giganteescritor@hotmail.com.